Consumer behaviour speakers News Posts
Consumer Behaviour Speakers
Eyeing the latest consumer trends has long been an important facet of business. Using data established from market research allows experts to track the behaviour of consumers to build up a comprehensive resource of information.
This allows professionals to map out a model that matches the desires of their users more shrewdly. Whether it is the war on plastic, the tech boom or the virtual reality revolution that you and your business are planning on tapping into - awareness of future consumer trends can be a significant benefit.
At The Motivational Speakers Agency we have worked with some of the world's foremost consumer trends speakers and have found that their dedication and attention to detail is extraordinarily fine tuned.
The likes of Sir Terry Leahy who uncovered Tesco's Clubcard and helped take them from followers and copycats to market leaders is a particularly insightful speaker, as is the leading shopper behaviourist, Ken Hughes whose specialisms lie in neuromarketing and behavioural economics.
What is Consumer Behaviour?
Consumer behaviour covers a behavioural response that a prospective consumer has towards a product or service. Using studies and stats, experts are able to map out a distinct picture of what a consumer expects from an item, and can build up an understanding of their reaction to it.
There are many defining features at play in this area, which focuses on how consumers differentiate from competitors, how they shop and how the react emotionally to campaigns. This can provide profound consumer insight which helps to prove the effectiveness of a product or service along its journey.
The Factors Involved
Personal factors lay bare a person's interests, which can be affected by the demographic they are involved in. Social factors acknowledge a consumer's likelihood to be influenced by peers, influencers and friends. Psychological factors tap into the reasons behind an individual's purchase decisions, and the marketing tricks that increase their likelihood to consume.
How Do We Use Consumer Behaviour Data?
Data can be collected in a variety of ways, by championing surveys, reviews, competitor analysis, social media trends, blog comments, analytics and keyword research. By establishing user intent based on a model, experts can explore a the needs of a campaign and the end goal of users, building a profile of their behaviour to do so.
Why Book a Consumer Behaviour Speaker?
A consumer behaviour speaker can be utilised to further the quality of the offerings put forward by a business. Able to lay bare the needs of the modern consumer, and the methods that can be used to bring a consumer onside - consumer behavioural experts can provide a unique perspective to your conference.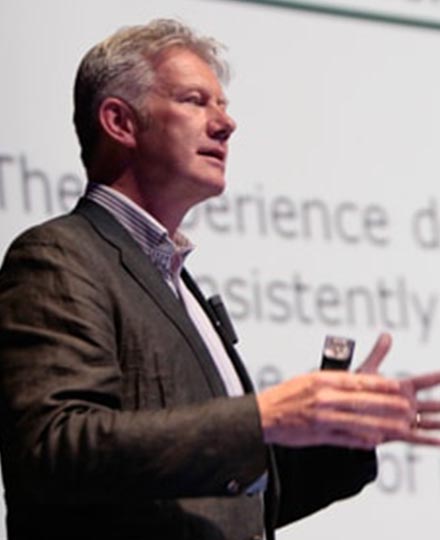 Luke Vials
|
20th November 2016
Customer service is absolutely vital for any business to be successful. As the saying goes 'the customer is always right' and employees throughout all businesses need to ensure they are fully professional and efficient …