12 Top Motivational Speakers Who Have Thrived Under Extreme Pressure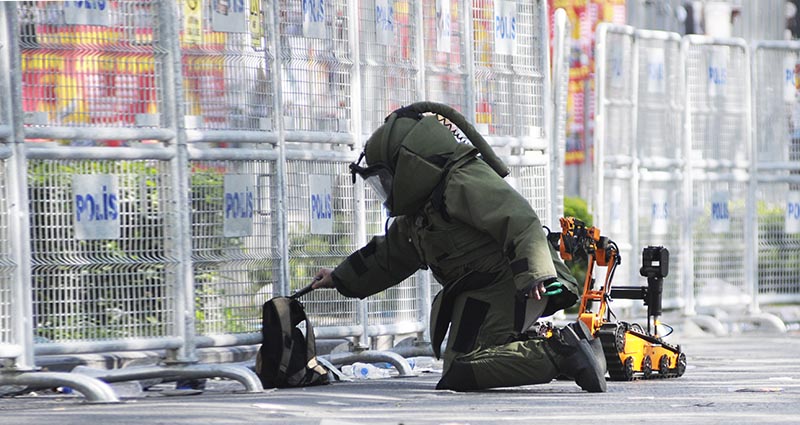 Performing in high-pressure environments is what defines the greatest minds and competitors. The concept has been studied extensively by scientists, psychologists and others who have strived for marginal gains. Whether it is workplace stress or media pressure, intense scrutiny or getting an edge, pressure creeps into everyone's lives. That's why we're taking a look at some of the top motivational speakers able to help your team deal with pressure at work.
Christian Horner OBE – Team Principal of Red Bull Racing
Speed is what matters most in F1 and Red Bull Racing Team Principal, Christian Horner knows all about that. To achieve record lap times and push the boundaries of performance, a team is required to work in tandem, from the pit team to management, the driver to the design team.
Responsibility and pressure are fixtures of Christian's role in F1, and his fascinating insights into a world where accuracy is paramount and speed should be guaranteed is truly engaging.
Camilla Thurlow – Former Ordnance Disposal Expert
Being runner-up on Love Island is far from the only string to Camilla Thurlow's bow. It is her humanitarian work for which she is largely lauded.
As an explosive ordnance disposal expert, Camilla has worked in countries such as Afghanistan, Cambodia, Sri Lanka, and Zimbabwe - in high-pressure environments - dealing with and disposing of explosive devices, which can include landmines, bombs, and unexploded ammunition.
In addition, her role in the public eye has brought awareness to the refugee crisis in the UK and around the world.
Ben Owen – Internationally-Renowned Surveillance & Covert Operations Expert
A job as a British Intelligence Officer sounds exciting, fast-paced and exhilarating and for a part it most likely is, but it also comes with a high degree of responsibility and pressure. Ben Owen is able to discuss his own experiences being deployed internationally in the most high-profile counterterrorism operations.
As well as working in covert operations and surveillance, Ben has featured as the Commander of Operations on the popular prime-time television show, Hunted, where 'fugitives' attempt to avoid capture from a highly-skilled intelligence team.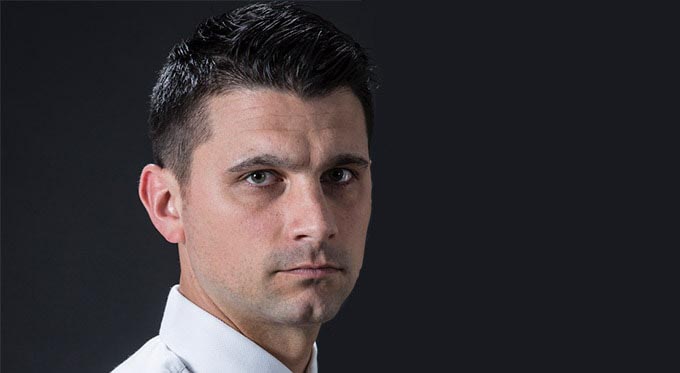 Alistair Darling – Chancellor of the Exchequer During the 2008 Global Financial Crisis
Former Chancellor of the Exchequer, Alastair Darling was the man charged with navigating one of Britain's most intense financial crises of recent times.
In 2008, the spotlight was firmly on him to deliver a multi-million-pound rescue mission. RBS was in dire straits with the bank's value plummeting over forty percent. In the 'three weeks that changed the world', Alastair needed to delicately manage a monumental crisis. Through crisis meetings and billions in bank bail-outs, Alistair was able to help steer the UK economy away from a complete abyss.
Speaking of the intensity of the situation and how the government was able to stop it, Alistair is a fascinating motivational speaker and the perfect addition to any conference focused on overcoming pressure.
Chris Moon MBE – A Kidnap & Landmine Explosion Survivor
Chris Moon offers us a stark reminder that we can all step beyond our limits. In his time in the British Army, Chris encountered extreme conditions and situations.
Having lost his arm and leg in a supposedly safe minefield in Mozambique after managing a mine clearance in 1995, Chris had to rebuild his life. Remarkably, within a year he was running the London Marathon. Chris has showcased his bravery on countless occasions, not least by surviving kidnap by the Khmer Rouge.
Whether it is pressure deriving from his job roles or from his own ambition, Chris Moon is a wonderful speaker on how to deal with pressure.
Jonny Wilkinson MBE – Scored the Winning Drop Goal in England's Historic Rugby World Cup Win
Jonny Wilkinson's incredible exploits in the 2003 Rugby World Cup made him the undisputed poster boy of modern rugby. Stunning the world with a last-ditch drop goal that required remarkable focus, athleticism, and poise - Jonny helped earn England and the Northern Hemisphere their first and only Rugby World Cup win to date.
Speaking about this historic triumph, as well as the mental resilience that was required of him, Jonny Wilkinson is a must-have speaker on the sports speaking circuit.
Ant Middleton – Star of SAS: Who Dares Wins
Ant Middleton has taken a major role in the spotlight in recent times. Through his role on SAS: Who Dares Wins, he has been a thorn in the sides of the show's hopefuls - pushing them to reach new limits.
Throughout his career in the Special Forces, Ant has dealt with some of the most testing conditions around, making him perfectly equipped to help people deal with pressure at work. 
Mandy Hickson – One of the First Female RAF Pilots to See Active Service
Mandy Hickson was undeterred by failing to meet the stringent regulations put in place by the RAF, after failing the computer-based test. Showing self-belief, Mandy convinced the RAF to give her a shot. She never looked back and became a frontline leader, flying fighter jets in the most hostile territories in the world.
Through expertly recounting her own experiences and the responsibilities of her role, Mandy speaks about the immense importance of staying calm under pressure. 
Sir Mo Farah CBE – Historic Middle Distance Runner & Serial Winner
The pressure to perform in many professions can be so intense that even a career of record-breaking highs can be brought down to earth with a loss or two.
Mo Farah is a serial winner defined by his longevity. His commitment to his career in athletics has allowed him to compete at the top level for 23 years, racking up PBs, WRs, an enviable array of medals including a historic double-double gold at the Olympic Games, as well as awards which include winning the BBC Sports Personality of the Year in 2017.
Being expected to win can weigh heavily on any Olympian, but Sir Mo Farah offers a lesson in dealing with pressure that is nothing short of inspirational.
Anthony Joshua MBE – Former Boxing World Champion
Anthony Joshua has been under close scrutiny throughout his boxing career. Gifted and resilient, Anthony has dealt with the pressure of 'potential' to become one of the finest talents in the sport. The former Heavyweight Champion is a compelling authority on what it takes to achieve peak performance and deal with pressure.
For the first time in his professional career, there are major question marks, following a shock loss to Andy Ruiz. It is how he answers his critics that will best reveal how he deals with pressure. If his past temperament is anything to go by, he will do this no questions asked.
Helen Housby – Scored the Winning Goal at the Netball Final at The Commonwealth Games
Displaying the utmost composure in a dramatic encounter in the netball final of the Commonwealth Games in 2018, Helen Housby scored in the last second of the game to earn England a famous victory over Australia.
Her speeches hint at the incredible drama in that moment and offer a glimpse into her mindset as she made 'the shot that made history'.
Major General Jonathan Shaw CB CBE – High Profile Army Officer & Resilience Expert
Major General Jonathan Shaw has held many high-profile jobs in public defense in recent times.
During the Falklands War, Shaw was a platoon commander and then became a commanding officer. In 2003 he was appointed Special Forces Director, before assuming the position of Assistant Chief of Defence Staff, heading up international security policy and later global issues. Having been responsible for nuclear policy, arms control, counter-proliferation and cybersecurity, few public figures offer an insight into pressurized environments like Major General Jonathan Shaw.
---
Dealing with pressure at work effectively can define how we feel. Awareness of the best techniques to help us work productively under pressure can help us achieve more. We have thousands of motivational speakers on our books ready to share the mental and physical characteristics that helped them overcome extreme pressures in their work and home life.
To book one of our motivational speakers, simply contact The Motivational Speakers Agency by filling in our online contact form or by calling one of our booking agents directly on 0207 0787 876.