5 Motivational Speakers to Help You Stick to Your New Year's Resolutions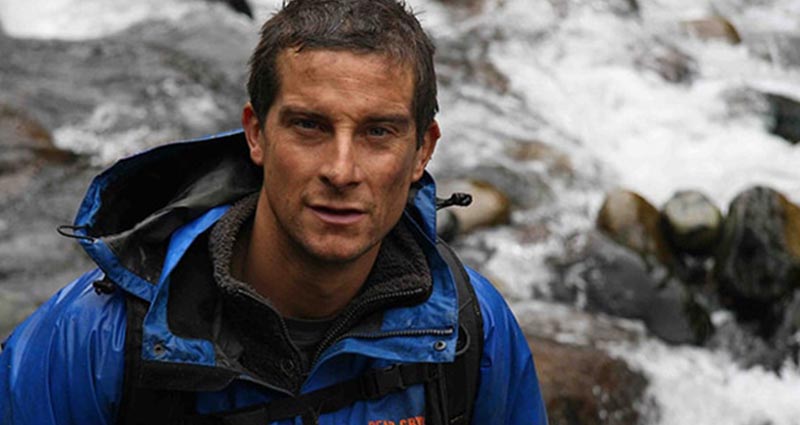 As another year comes close to an end, 2016 has been nicknamed the year of the unexpected by many. This time last year who would have predicted Britain would vote to leave the EU, Leicester City would be crowned Premier League champions and Donald Trump would be president-elect?
With January just over a month away, it's time to decide what resolutions you'll be taking into 2017. Whether it be wanting to get fit, give up smoking or just to make a small lifestyle change, we at The Motivational Speakers Agency can provide inspirational people to help you make sure your resolutions survive beyond February.
Who better than a five-time Olympic gold medallist to motivate you to persevere with your resolution? When thinking of Great Britain at the Olympics, rower Sir Steve Redgrave is one of the first names who springs to mind. The sporting hero won gold at an incredible five consecutive Olympic games between 1984 and 2000.
Competing alongside other fellow rowing greats James Cracknell and Matthew Pinsent, Sir Steve knows all about determination and hard work when it comes to achieving your goals. Overcoming adversity is a big part of Sir Steve's story, battling illness throughout his rowing career and still managing to become one of the greatest British Olympians of all time. A never say die attitude, Sir Steve doesn't know the meaning of the word quit and is the perfect person to engage and motivate all kinds of audiences.
A truly inspirational individual, Sir Steve holds prestigious MBE and CBE awards and was knighted in 2001 due to his sporting success. Sir Steve can regularly be found providing television analysis on the sport too, demonstrating the high regard he is held in within the sport.
Having reaped the rewards of hard work in an intense sport, Sir Steve can provide fantastic motivational speaking at a range of events. The qualities he has demonstrated to perform at the highest level of elite sport can be applied to all aspects of life, making Sir Steve the ideal person to help you keep those resolutions in check.
Coaching England to their 2003 World Cup victory is the greatest achievement in Sir Clive Woodward's career. Being involved at the highest level of rugby union as both a player and a coach for over three decades, Sir Clive knows exactly what is required to be successful.
Working in the game as a player and a coach, Sir Clive knows the game inside out and, due to his outstanding leadership qualities, knows how to motivate both teammates and the players he coaches.
These experiences make Sir Clive an ideal choice for a motivational speaker as his knowledge on maximising success is second to none; being in his presence and listening to his fascinating anecdotes will make anyone ensure they stick to their resolutions.
Having spent his playing days at clubs including Harlequins and Leicester Tigers before becoming the most successful England coach of all time, Sir Clive has also spent time working in other sports, including a spell as Director of Football at Southampton FC. This reflects how the inspirational qualities Sir Clive has are transferable to other sports, not just rugby, and in all areas of life are extremely beneficial.
Sir Clive is extremely well respected in all sporting circles, acting as a director for the British Olympic Association and regularly appearing on television providing his expert opinion on sporting issues.
If there was a list of people who could motivate you to stick to your resolutions, we think Sir Clive would be very close to the top!
Having to survive in the harshest of environments, Bear Grylls has a wealth of incredible stories to tell regarding his experiences. One of the most well-known explorers and survival experts on the planet, if Bear can't motivate you to be the best you can be then no one can!
Taking the skills, he learned during his career in the military with the Special Air Services (SAS), Bear has gone on to produce some of the most gripping and most watched television shows on the planet.
If giving up on those new year resolutions crosses your mind, Bear is the perfect motivational speaker to persuade you otherwise. Having spent time in some of the planet's most relentless climates, quitting isn't an option if you want to survive.
Climbing Mount Everest, after breaking his back three times in a parachute accident, shows just how determined he is. Bear has numerous anecdotes like this which he is happy to share with all kinds of audiences in a motivational speaking capacity. A truly inspirational individual, Bear is an extremely engaging speaker who is an expert in motivating people to achieve peak performance.
Bear has a variety of television programmes all based on the theme of survival, from dropping members of the public onto a desert island or challenging celebrities to survival challenges. Bear is held in such high regard that even President Barack Obama appeared on one of his television programmes.
Being awarded the title of Chief Scout in 2009 demonstrates how Bear is considered a role model in society, which makes him a great choice as an inspirational figure to speak at business events alongside private functions and award ceremonies.. After hearing the passion Bear has when discussing exploring and survival, you will not have any doubts about sticking to your new year resolutions!
 Leaving school aged just 16, Lord Alan Sugar is now one of the country's best-known entrepreneurs and television personalities.
Making his name in the technology industry, Lord Sugar went from humble beginnings to a billionaire businessman. He began his now world-famous Amstrad computer company aged just 21 in 1968, showing how anything is possible with determination and hard work.
Regularly providing advice to the Government, Lord Sugar has a great knowledge of how to motivate employees and his motivational speaking events give a fascinating insight into how to be successful in a ruthless industry.
Lord Sugar is perhaps most famous for his role on reality show The Apprentice where aspiring businessmen and women compete for a job/investment with Lord Sugar. His catchphrase 'You're Fired' is widely recognised and the show is watched by millions of viewers each week. He also acted as chairman for football club Tottenham Hotspur for ten years between 1991 and 2001, showing how far he had come from his early days selling car antennas out of a van on marketplaces in London.
Lord Sugar is a real-life example of the success that can be achieved with hard work and commitment.  His story shows that anyone can achieve their goals if they set their mind to it and his talks are enough to encourage anyone to achieve. A blend of quick wit, experience and thought-provoking anecdotes make Lord Sugar a perfect choice as a motivational speaker for any event or conference.
Paralympian, broadcaster and member of the House of Lords, Baroness Tanni Grey-Thompson is a wheelchair athlete and one of the most successful Paralympians of all time. Earning 11 gold medals between 1992 and 2004, Tanni was also highly successful at the World Championships, winning five gold medals, four silvers and three bronze medals.
1992 was Tanni's breakthrough year as she won the London wheelchair marathon and four gold medals in Barcelona. She won in a variety of distances including 100m, 200m, 400m and 800m at the Barcelona Olympic Games.  During the competition, Tanni also became the first person to complete the 400m race in less than a minute.
These achievements have left Tanni vastly experienced in her field and she knows exactly what is needed to be successful. This makes her a fantastic motivational speaker as her medals are proof that a strong work ethic and a positive attitude can pay off.
Tanni has had to work harder than most to fulfil her goals. Being born with a spinal condition has meant she has had to work extremely hard in the face of adversity to achieve her success. Tanni now has a role on a range of sporting commitments as well as being made a peer in the House of Lords in 2010. This shows how Tanni's opinion and insight are well respected by all types of people, not just those in the sporting community.
Being able to talk to a variety of different people makes Tanni an excellent motivational speaker as she can apply the lessons she has learned in the sporting world to all situations.
New Year's resolutions are notoriously hard to stick to but, if you really want to make a change to your life in 2017, taking a leaf out of any of these inspirational speakers' books will motivate you into sticking to your goals.
For more information or to book a speaker for your event, get in touch with our expert team on 0207 1010 553 or visit our booking form now.