6 Secrets of Peak Performance: From Self Belief to Marginal Gains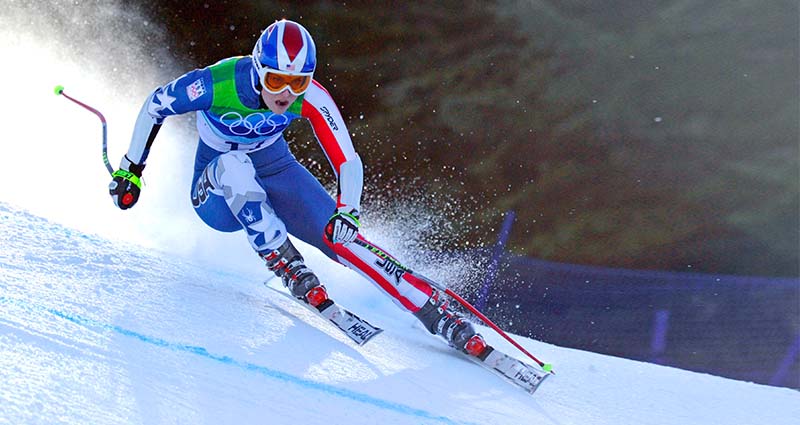 Peak performance is a cornerstone of excellence and encouraging your team to make strides in this area can be pivotal to the success of your business. We take a look at how to reach peak performance in sports, business and life, and weigh in on the themes that have allowed others to maximise success.
We look at the Premier League to see how it featured in Leicester City's title win, and how Liverpool are working out the secrets in their own time, in this season's fight to the death. We also look at how Dame Kelly Holmes and JK Rowling turned adversity on its head and how Elon Musk continues to strive for better things in new areas.
Choosing to Grow
Making the decision to develop yourself and your skills is the first step in reaching peak performance. Acknowledging both your strengths and weaknesses allows you to make better decisions on the improvements there to be had.
Charles Darwin didn't stop at one discovery while Elon Musk doesn't limit himself to one area of innovation. The great Alan Turing chose to embrace other's input to improve the final output and JK Rowling brought together a wealth of knowledge to write one of the world's most cherished pieces of literature.
Self-Belief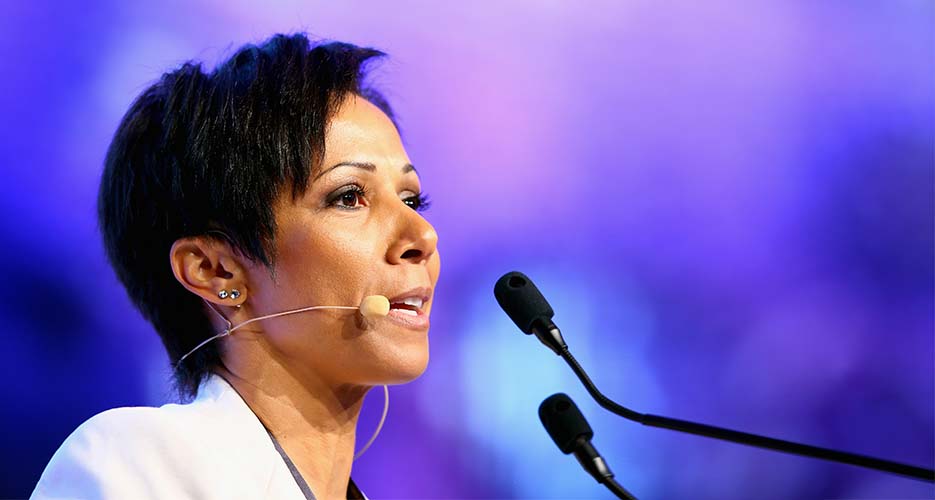 Confidence sets the best out from the rest; it is the theme at the centre of some of the world's greatest feats. Belief in one's self and teammates is crucial to determining future ambitions. In sport, when the pressure is at its highest point, a calm head is required to score the winning goal, drop the winning kick or hold on to run through the ribbon and win the race. Similarly, in a world where quick decisions are a pre-requisite of evolving businesses - to stay on trend and push boundaries - self-belief is indispensable.
Success is subjective, it is up to a person how far they go in pursuit of their ambitions, and how hungry they are to achieve them. Or more accurately, it is down to their mindset. Mental resilience is at the heart of reaching peak performance. Positive goal-setting improves self-belief. This is no more evident than in Leicester City's title win. The club secured an unlikely Premier League trophy because they set themselves targets on a regular basis. First to avoid relegation, second to make the top 10, third to get in the top four, and finally, to win a dramatic title. These ever moving targets grew their self-belief and paved the way for one of the most incredible sporting feats.
Complete Focus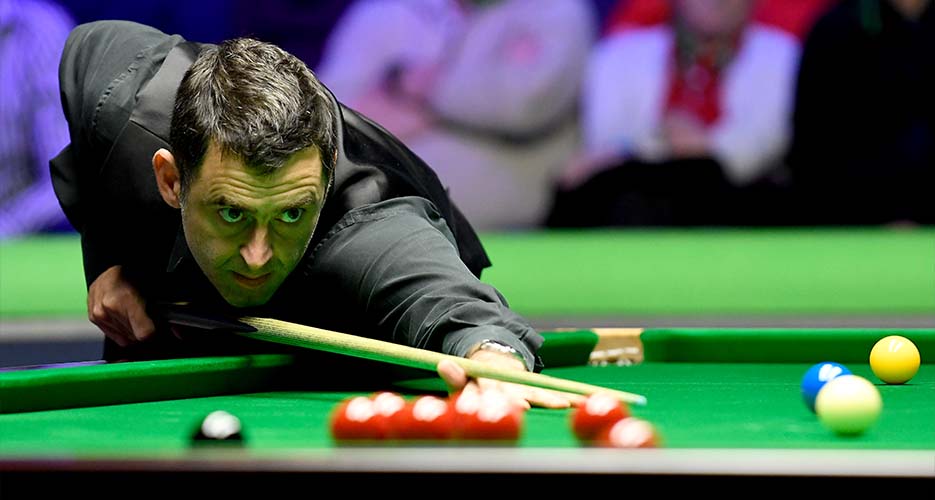 No more prevalent than in the world of sport, where the margins are so fine, focus is drilled into athletes on an ever-increasing basis. Focus on the next game, the next race or the next stride is essential - and the wider picture should be shut out to allow complete concentration on the task directly ahead.
In this year's Premier League showdown focus has been the talking point. Liverpool failed to take advantage of a slip-up from Manchester City to extend their lead at the top of the leaderboard. Why? Players and fans alike seemed weighed down by expectation. Instead of focusing on each passing phase of the game, their heads were in the stars. This attitude meant the player's focus was impaired, and nervous energy transmitted. 
When the pressure is on - goal-setting and focusing on what is directly ahead of you is important - when considering how to achieve peak mental performance.
Marginal Gains
This is key to unlocking that extra level from within. Reaching new heights is exciting and should be celebrated but not dwelled upon. A person can always improve on what they know and what they do well. They say we never stop learning, and our heroes from Einstein to Murray; Turing to Ennis-Hill have all shown their commitment to going one better.
Whether your marginal gains means you take more risks to improve or identify key areas you can improve on - striving to make incremental steps can mean there is no ceiling for you in pursuit of dreams.
Where To Find Motivation
Wherever you find motivation, use it to empower yourself or your team. An inspirational success story can provide the ammunition for your future achievements. Finding an inspirational speaker or life coach that resonates with you and your journey can help you to push your own boundaries.
We can learn a lot from others about the strength of the human mind, and whether it's an entrepreneur, Olympian or politician that inspires you - using that success story to forward your own ambitions is what all iconic people in their field have done before. It doesn't have to be a single person who inspires you, it can be a group of people, a team or even a story. But use this to give you the tools you need to maximise your performance.
You should also not limit where we find inspiration. Your employees or colleagues can bring together a whole host of new opportunities. Together, embracing your differences, you can come up with creative solutions that can only serve to better personal and collective performance. And share your own success stories with others too. Mentoring others is important in passing on your insights into success, mental resilience and peak performance.
Against All Odds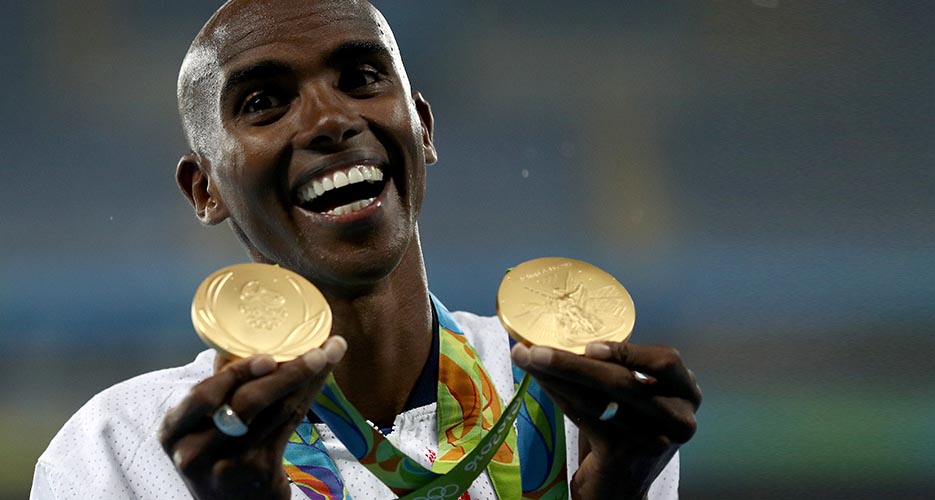 When the going gets tough, the tough get going. This attitude is never better summed up than by professional athletes. It isn't all going to go your way in life, and an ability to overcome adversity and not cower from the spotlight can be the difference.
An Olympic Gold medal eluded Dame Kelly Holmes going into the 2004 Olympics in Athens, and a series of injuries were part of the reason for this. Instead of feeling sorry for herself, Holmes embarked on a comprehensive training regime, overhauling her diet, recovery and training plans. It paid off, with Holmes dramatically winning her first Olympic gold at the 2004 Olympics, and following it up with an extraordinary second to not only achieve her dream but become an Olympic legend.
Mental toughness is required when injuries or other features stall your career. Whether setbacks have been experienced in terms of loved ones lost, illness, losing a job or a contract, the ability to bounce back embodies the human spirit.
JK Rowling penned Harry Potter as a single mother, depressed and living in what many would class as poverty. Her story is one that better encapsulates the themes of peak performance than any other.
Book Peak Performance Speakers
If you are looking to improve the performance of your team, a peak performance speaker is a wonderful choice. You can book an expert in this area from the world of sport, business, sales and more by contacting us via our online contact form or by calling us directly on 0207 1010 553 today.