A Quick-Fire Guide To Planning A Conference Or Seminar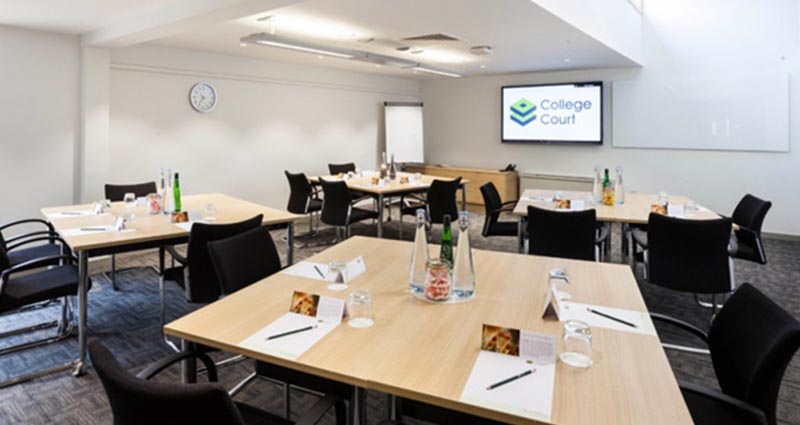 When it comes to arranging a conference or a seminar, there is plenty that you need to consider. You may think that it is as simple as just creating a guest list and booking a venue, but if you really want your event to be a success there is a lot more you need to think about.
Here at Champions Motivational Speakers, our expert team are highly experienced at working at a wide range of high-profile events for some of the world's largest companies. With this in mind, we know exactly what is required for an event to be a success and have compiled a list of key factors to bear in mind when arranging your next engagement.
Theme
Before you begin organising any aspect of your event you need to be clear on what your theme is. Once you know this then all the other elements will begin falling into place so be clear from the start on what this theme is. The theme may be different depending on who you are inviting.
For example, if it is a corporate conference with potential clients in attendance, you may want your event to run differently opposed to if you are holding a party for employees.
Once you know what your theme is going to be you will need to make sure that it runs consistently throughout your event otherwise it will run the risk of being underwhelming. One way to ensure this does not happen is by hiring a team who can organise every aspect of your event, something Champions Motivational Speakers can facilitate.
Venue
Getting the venue right can really make or break your event as you will need a location that will perfectly compliment the occasions theme. There are plenty of different venues out there to choose from, and often the choice can be overwhelming as you need to ensure you opt for the one that is right for you.
One way to make sure you do this is by physically visiting the location yourself and seeing for yourself if it is suitable. Whilst there, ensure you ask plenty of questions so there will be no unwelcome surprises on the day of the event. Some of the things to ask about should include:
Wi-Fi access
Catering options
Overnight accommodation
Car parking availability
By finding out if these options are on offer up front, you will be better placed in making an overall decision on where to host your event.
Choose The Right Speaker
Perhaps the most important aspect of any event is the entertainment options, and hiring a motivational speaker is a sure way to give your event a boost. Whether you want them to inspire your workforce to be more productive, encourage audiences to be the best in all aspects of their life, or simply fascinate your guests with their extraordinary anecdotes from their career, Champions Motivational speakers has someone who fits the bill.
With a whole host of speakers from the world of sport, entertainment, politics and business, we will listen to your exact requirements before matching you with a speaker who will leave your audiences wanting more.
To book any of our speakers for your corporate event, function or conference, simply contact the Champions Motivational Speakers agency by filling in our online contact form. Alternatively, for any further information, call a booking agent directly on 0207 1010 553.