How to Create a Killer Presentation & Boss Being a Public Speaker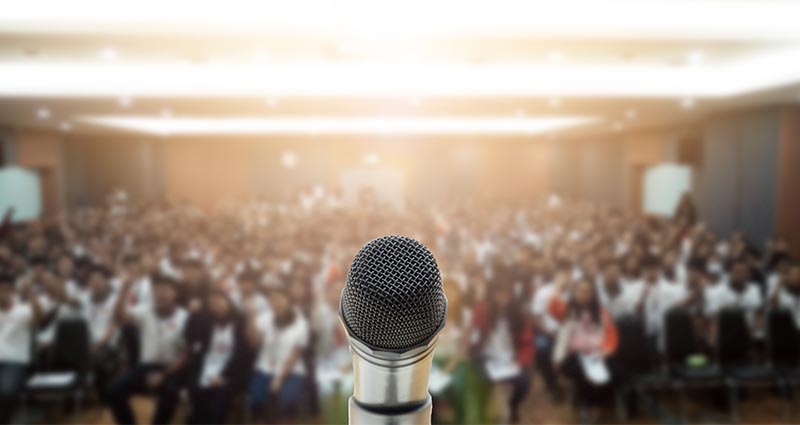 The benefits of planning a presentation properly can take your efforts from good to great, instantly gaining your respect as a public speaker. It may be easier said than done, but like anything worth doing, it can be learned. Here are 10 top tips on how to become a great public speaker, complete with examples of some of the best in history, and of today.
Have passion and a core belief in the words being spoken
The best speeches the world has ever seen have come from the heart and soul. Dr Martin Luther King's speech "I Have a Dream" was not historic because of only the words - but because of the passion that those words were spoken with. This was a man who believed every jot of what he was saying, a man who simply wanted the world to be just, fair and free of segregation.
You can look at the exceptional structure of the speech, the repetition of the words, the emotive turns of phrase and metaphorical language that made it a masterpiece on paper, but remember that the speech was what it was because of how much he cared about the content of it - that came from the tone of his voice and the intensity of his words.
Hook your audience
Draw your audience in with a series of statements. A provocative statement, a shocking statement, a story set up, a memorable quote, a question, a prop, a joke, a single word. Hooking an audience can be done in a variety of ways - no two speeches are the same. Know though, that the first 2 seconds of your presentation is the most important. Find what is relevant to your presentation but also what might intrigue and you have your audience in the palm of your hands; putting you on your way to becoming a great public speaker.
Say something no one is saying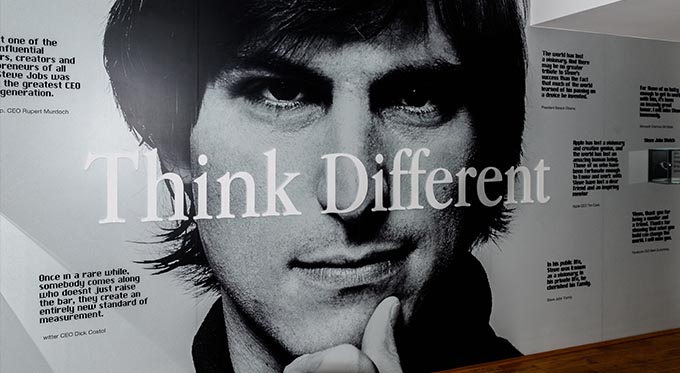 Being inventive, innovative even, is what keeps people interested. Steve Jobs was a master at reinventing the wheel. His determination to show audiences something they had never seen before or present in a way that had rarely been done made him a monumental success story, and one of the best keynote speakers of our time. 
Use emotive language and be honest to connect with your audience
Making people feel something while simultaneously driving home the themes of your presentation can turn your efforts from good to great. Enthusiasm and passion are infectious, and a lack of both can switch people off fast.
Using words that provoke laughter, empathy and drive are a great way to connect with your audience. Being honest about your highs, your lows and the true and meaningful experiences of your professional and personal life can lead to a more emotional response to your presentations. Watch the video to see one of Randy Pausch's last lectures before he died of pancreatic cancer in 2008, and see how he connects with his audience.
Blow minds with data
The use of data in presentations continues to blow up. People are susceptive to numbers so don't miss an opportunity to engage with a mind boggling statistic that accentuates the point you are making. Statistics guru, Hans Rosling can be seen in the video debunking myths on the developing world using data crunching - the result is a fascinating fast-paced visual presentation that is well received by all in attendance.
Make a spectacle
Making a spectacle means adding another dimension, be it with sound or visual elements. While it doesn't need to be loud and proud, it does need to capture and keep the attention of an audience. It can also help with nerves and cues too, giving you the breathing space you need between sections of speech.
Take a look at this hilarious best man speech to see how visual elements can enhance a presentation.
Seamless Transition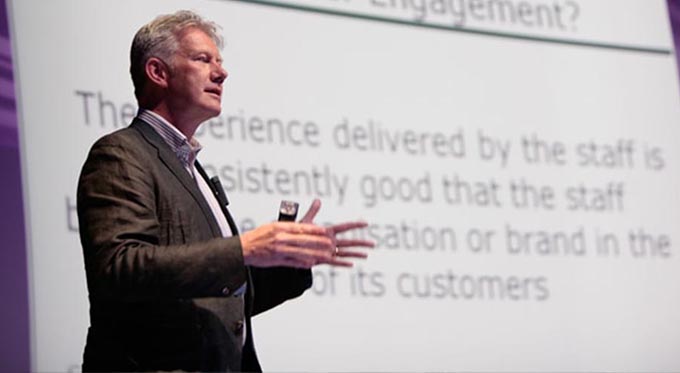 Point to point, you want your presentation to flow. Whether you are using slides or speaking free of props, it is essential to public speaking that each point you make runs smoothly. Title each section of your speech and decide the lesson you wish to teach or the point you wish to make - this can go a long way in making it run neatly towards a stirring summary of your speech.
Storytelling
Stories have the power to drum up the wildest of emotions. They allow us to contemplate, to dream, to be inspired and to get people's attention. When you have their attention, through a dramatic story, audiences are ready for the message you are delivering - they understand the importance of the message due to the story that preceded it. Take a look at this extraordinary speech that led an entire middle school to tears to see how a story can be a vital component behind your core message.
Practice
The most crucial aspect of how to plan a presentation is practice. Once you have researched and written a speech that meets all the criteria you had in mind, it is then time to spend time getting it right. Don't rush this step. The result of practicing thoroughly is unparalleled.
It means timing your speech, fine-tuning your wording to make it sound natural, adapting how you say things, paying attention to your tone of voice. Best practice is to try it first with an outline a few times, before going for it in front of a mirror. After that, record yourself speaking - on camera preferably so you can pay attention to your body language as well as your voice.
Once you're happy, consider putting it to the test in front of friends or colleagues. Being comfortable with what you are about to say will also help you to react and interact with your audience. Watch the video to see how practice can help you be more confident in your speaking.
Plan to interact
Your audience wants to be involved in your presentation, just in a way that feels comfortable for them. They don't want to be singled out but they do want to be part of something. Involve them in an inventive way if you can, using statistics and facts to build up a social experiment scenario can be a really effective way of doing this.
The following speech from Matt Abrahams has been viewed over 15 million times on YouTube and goes to show how audience participation can benefit your speech immensely.
Book a specialist or become one
Here at The Motivational Speakers Agency, we work with the best speakers from all manner of fields. Whether you're looking for advice to brush up on your public speaking skills or want to become a great public speaker yourself, get in touch with our team and we can help outline the process for achieving your ambition.
Alternatively, if you would like to book a motivational speaker for your event, contact us by filling in our online contact form or by calling a member of the booking team directly on 0207 1010 553.