In The Spotlight: Businesswoman Michelle Mone OBE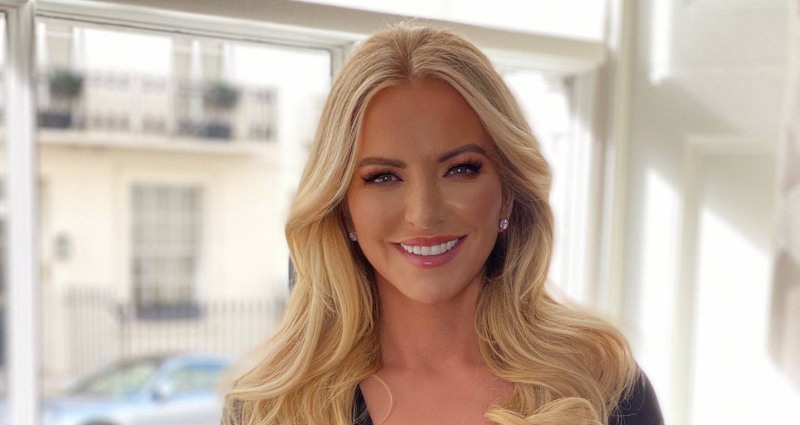 Baroness Michelle Mone OBE is the pioneering businesswoman rewriting stereotypes with every success. A strong woman in a "man's world", her influence extends across sectors like design, politics and retail. Michelle made a name for herself with the lingerie brand, Ultimo, which she founded in 1999.
With her wealth of industry experience, Michelle now shares her story as a business speaker. Insightful and entertaining, audiences are captivated by her authentic "rags to riches" journey - Michelle is the Cinderella of business.
Let's find out more about Michelle Mone!
Early Inspiration
After growing up in Glasgow's East End, Michelle quickly rose through the ranks of Labatt brewing company to their Head of Marketing in Scotland. It was while at a dinner dance that Michelle found her calling. She noticed a gap in the market for stylish, practical yet comfortable brassières, so set about improving the design that caused her such discomfort at the evening event.
Michelle introduced a new design to the British market - a silicone product she found while on holiday in Florida. After obtaining a European licence, she started to produce an improved, cleavage-enhancing brassière for the mass market, more comfortable than any product before it.
Business Career
It was Michelle's business career that really put her name on the map. From her humble beginnings, Michelle built an empire out of clever marketing and improved materials. It wasn't long before she became an international success, influencing trade decisions from Sri-Lanka to North America.
MJM International
Michelle founded MJM International in 1996. Following three years of research and design, the brand was finally ready to launch Ultimo, starting at London's Selfridges department store in 1999. MJM International enjoyed unprecedented success, which led Michelle to release several more designs before the brand ceased UK trading in 2018.
Ultimo
Used to describe Michelle's unique bra design, Ultimo took the underwear industry by storm in the 2000s and 2010s. First launched in London and, only a year later, in New York, it pushed the boundaries of lingerie. In 2004, Michelle collaborated with Asda to launch Michelle for George, followed by Adore Moi at Debenhams in 2006.
Michelle's partnership with Debenhams opened new doors for the brand. In 2007, she opened an Ultimo store in Glasgow's Debenhams Silverburn - within a year, one store had become 12 stores across the UK and Ireland.
MJM International, thanks to Ultimo, was worth £39 million before Michelle left in 2015. As a business speaker, Michelle describes how she "hung up her bra" and "sold 80% of Ultimo" after 17 successful years, enlightening audiences to the nature of competitive business.
Politics
Though Michelle heralds from a Labour-supporting family, she moved to the Conservative party following Gordan Brown's top income tax rate increase. The now Tory peer has been a vocal advocate for Britain's continued harmony, with both the EU and Scotland.
Following her review into entrepreneurship and small businesses in the United Kingdom, Baroness Mone was appointed a Life Peer by Former Prime Minister David Cameron. In 2001, she was also asked to join the Board of Directors of The Princes Scottish Youth Business Trust by Prince Charles, the first assisted businesswoman to do so.
Public speaking
Whether she is discussing business or politics, Michelle's talks are renowned for their insight into success. As a motivational speaker, she uses her platform to inspire the businessmen and women of the future, encouraging them to step out of their comfort zones. By pushing the boundaries, businesses can pioneer fresh ideas to achieve unrivalled success.
When appearing at events, Michelle can discuss the following topics:
Retail & Sales
Customer Service
Business Competition
Efficiency & Effectiveness
Consumer Behaviour
Previous client testimonials of Michelle's includes:
"I thought Michelle was fantastic. A really engaging speaker who enthused the whole audience including the men and women equally." - Business Link
"Michelle was superb. She really set the tone for the day. An inspirational story. When she arrived she said 'let me know what I can do to help make your event work for you'." - Solgar UK Ltd
"She was very entertaining and people woke up and paid attention - lots of laughs and brought it back to business!" - Centre For Business
Book Michelle Mone OBE
To book influential businesswoman, politician and public speaker, Michelle Mone, simply contact The Motivational Speakers Agency by filling in our online contact form or by calling a booking agent directly on 0207 1010 553.