Our Step By Step Guide To Hosting Your First Webinar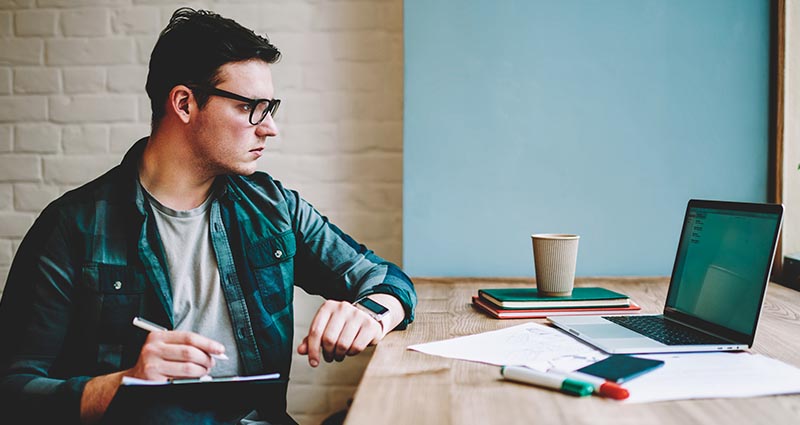 Rising in popularity since the 1980s, when the internet opened new doors for public speakers and event organisers, webinars have become a staple of the circuit. Nowadays, online seminars are connecting thought leaders and eager audiences from all over the world, expanding its reach exponentially. That's all well and good, but you may be asking the question, "how do I host my first webinar?".
Take a look at our comprehensive step by step guide to webinars.
Presentation
For visual learners, a webinar's presentation can be the defining element of its success. Due to this, it is important that your presentation is clear, informative and interesting.
Topic
A concise purpose is the best way to communicate your message to your audience, which starts with the topic. Think about what you want to achieve with your webinar, then narrow that focus down to a single topic.
Material
If a presentation is predominantly words, then an audience is likely to switch off. The danger with online viewers, is that they can physically switch off too. Use graphs, statistics and eye-catching images to hold their attention.
Template
On the topic of eye-catching, use a slidedeck or powerpoint template to ensure that your webinar looks stylish. Choose a template that will complement your topic, including colour scheme and text to image ratio.
Promotion
You have a date, you have your topic, what's missing? An audience. Though some organisers may run expensive marketing campaigns, the power of social media can provide just as much reach. The success of a webinar is defined by the number of those who attend, so let's discuss how to easily promote your online seminar.
Online Invites
One of the most common methods of promotion, especially if you have a pre-existing audience, are online invites. Craft a stylish, informative invite then send it to your contact of potential attendees. Not only is it free to do, it opens a direct channel of communication with your contacts.
Social Media Promotion
With the potential to reach thousands of attendees, sharing your webinar on social media can drastically increase your final audience. Additionally, if you book a guest speaker then they too can share the event on their social media, expanding your reach even further.
Hosting Platform
With so many on the market, it can be difficult to know the best webinar hosting platform, from an average streaming service. It is imperative that online seminar organisers choose the right platform for their purpose, so before you do anything, think about what you want to come from the event. Is it to launch your product? Promote your service? Or, maybe to bring several industry leaders together for an informative occasion. Whatever the reason, here are our top three webinar hosting platforms and their services.
Social media integration
Use polls and surveys during the seminar
Easy to use
Automatic recording feature
Presents multiple speakers at one time
High-quality audio, video and screen sharing
Both private and public chats
Free access to maximum of 100 attendees
Cost effective, free to sign up
Can utilise virtual whiteboards
Multiple speakers can present at once
Can be integrated with YouTube & Google Chrome
Free to use Simple to use, no additional software needed
Content is immediately uploaded to YouTube
Equipment
In terms of equipment, how high-tech you go is up to you. One of the most common reflections of an organiser's first webinar is "it wasn't as daunting as I thought it would be", and that applies to the equipment too. Though you can use a dual screen powerful computer, a laptop would work just as well. That is the beauty of online seminars, it is highly accessible and cost effective for all hosts to try.
What equipment do you need to host a webinar?
Computer or laptop
An internet connection
Google Chrome or Safari
HD Webcam Headset (microphone & headphones)
Pre-designed slide deck
Webinar Speakers
At its core, a webinar needs to be engaging. Aside from the presentation, how do you ensure that audiences are thoroughly entertained? Book a keynote speaker. Hailing from a range of industry backgrounds, at The Motivational Speakers Agency our roster of speakers means that there is someone for every webinar.
We only feature top-class speakers, leaving you to book with confidence. Talented, knowledgeable and highly insightful, each and every speaker has led an influential career in their respective industries. Boasting many instantly recognisable names, audiences will flock to hear the opinions of their favourite thought leader.
Book A Webinar Speaker
To book an engaging webinar speaker for your corporate event, function or conference, simply contact one of our expert booking agents via 0207 0787 876 or [email protected].