The Best Cyber Security Speakers For Your Next Event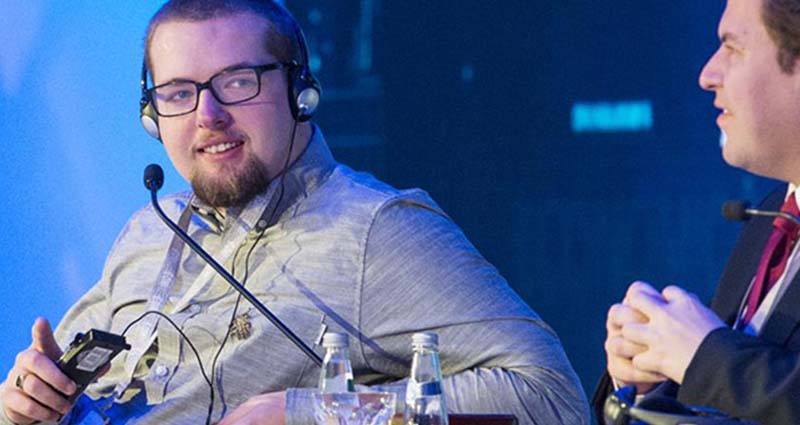 In the modern day, cyber security is extremely important, particularly with all the developments in online technology. Nowadays so much of our personal information is stored online, from personal details such as our names and addresses, to banking information which is incredibly important for our finances.
With this in mind, cybersecurity speakers are becoming increasingly popular as people seek to ensure that their security online is up-to-date. Here at Champions Motivational Speakers, we are able to provide people with a speaker who can provide excellent insight on the topic of cyber security.
These include:
Jamie Woodruff
A British ethical hacker, Jamie Woodruff is responsible for testing and evaluating the security of some of the countries most important computer networks. The role of an ethical hacker is to make sure these computer networks are as secure as possible and that criminals or people trying to compromise their security are unable to do so.
Having helped many companies with their online security, he has established himself as Europe's number one ethical hacker and still in his early 20s, there is plenty more that he is sure to achieve in his career.
At all of his speaking engagements, Jamie is able to discuss how he came into the public eye by successfully hacking Facebook as part of a competition at university. He can also highlight how he hacked reality star Kim Kardashian's website to demonstrate how she was putting her fans' data at risk.
Dr Simon Moores
A technology and cybersecurity expert, Dr Simon Moores has worked extremely closely with the FBI over the years helping them with all their technology needs. Working as a risk consultant and futurist, the organisation has described him as one of the greatest IT experts around.
As well as the FBI, he has also supported the British government's technology. Appointed Technology Ambassador by former Prime Minister Tony Blair, Dr Simon has also written several books on cyber security sharing topics such as politics, social media, cybercrime and information security.
Always in demand, Dr Simon has performed at a wide range of events giving his expert opinion on all topics surrounding the area.
Keren Elazari
The first ever female Israeli TED speaker, Keren Elazari is a senior researcher at the Tel Aviv University and has done extensive research on a range of cyber security topics such as hacktivism, cyber punk and artificial intelligence.
Keren's incredible work in these areas has been used by the likes of NATO, CNN and Scientific American, where she has lead significant research projects. She is also a huge advocate of seeing more women enter the industry and has contributed her thoughts on this to the book Women in Tech: Take Your Career to the Next Level.
Highly sought after, at all of her speaking events Keren is able to discuss all of these topics in her own unique style.
Professor Nick Bostrom
An award-winning Swedish philosopher, Professor Nick Bostrom is a leader when it comes to the topics of artificial intelligence, technology and cybersecurity. Earning degrees in mathematics, logic and artificial intelligence, Nick is incredibly knowledgeable on a range of topics.
Currently he is focusing his work on the future, which saw him become the founding director at the University of Oxford's Future of Humanity Institute.
This role has seen him encourage developments in technology that can benefit humanity, but also is keen to warn of the dangers that certain technologies can bring.
If you would like to book any of our superb cyber security speakers for your next event or conference, get in touch with Champions Motivational Speakers today by calling 0207 1010 553 or complete our online contact form today.