The Ultimate Guide on How to Succeed in Sales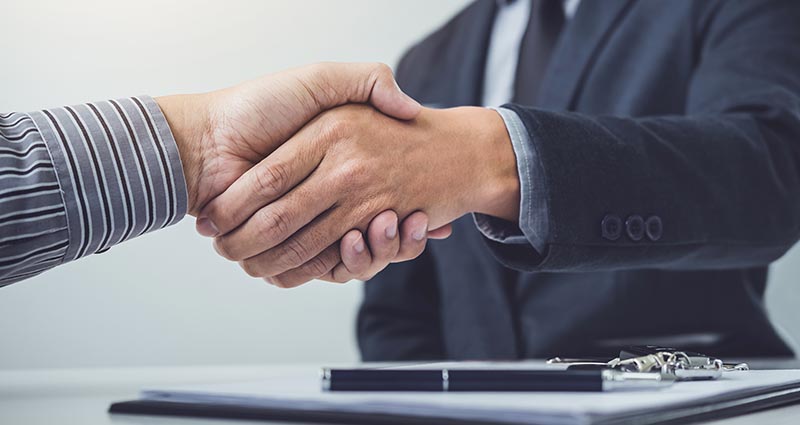 Sales is the focal point of a business. If you want advice on how to make a sales team successful, you have come to the right place. There was a time where sales was completely subjective. Everyone had the best way of selling. Everyone had the best route to success. And if you followed their lead, these moguls claimed they would guarantee you a sharp rise in your business takings.
But today great business speakers are more clued-up. They focus on all areas of business, acknowledge that there are no business secrets but just, innovative new ideas, backed by facts and statistics, ideas that can make a difference to productivity, sales and success.
Sales is a game of two halves. Ensuring your team has the resources and know-how and motivation to succeed in Sales, and ensuring your target audience are excited about your offerings, are both essential components.
How To Manage A Successful Sales Team
Create A Culture Of Positivity
One of the most important words in sales is positivity, it can have a monumental impact on your team. Cultivating a culture of positivity can see your company break boundaries. When employees look forward to work and feel part of a team, they will thrive off the successes of their colleagues, and on the success of the business, as well as their individual triumphs. In sales, the opportunity to succeed is up to your team's ability to bounce back from failures. Winston Churchill said:
'Success is walking from failure to failure with no loss of enthusiasm.'
Dream Big – And Encourage Your Team To Do The Same
Anybody can be successful. It is all in the mind. An ambition to reach the top might get you there but telling yourself that you will – will convince yourself that you can do it. As such, you will naturally try harder to realise your dreams.
A vision is just the beginning of sales success. Many people will stop there and start second-guessing. Is my technique good enough? Will I be successful? Can I do this? While it is essential to consider the merit behind your ideas and aims, overthinking can mean a loss of focus and drive. To succeed in sales, you must strip back your fears and perceived weaknesses. Forget them. Go back to basics. Target, plan, connect, convert. Having a model to go by takes some of the fear out of Sales, and the more experience your team gain – the further they will fly.
Incentivise Your Team
Setting goals is an essential facet of sales. Rewards will keep people motivated, even when their heads are down. While a positive working environment with strong leadership and opportunities aplenty may be enough to keep your team happy, rewards make goals worth reaching for many. Rewarding your team with performance-based bonuses can be a great motivator.
Trust Your Team
Trust is a vital cog of business strategy. A collective trust in the ranks of any business means higher productivity. Engaging Sales employees with conferences and ceremonies in which you aim to praise them and allow them a chance to feed back to you on operations and improvements that they see – can keep your team motivated for that common goal.
Empower Your Team
A motivational speaker is integral to the work-rate of your team. From day to day, an inspirational leader can help to create an infectious energy. If you don't have the luxury of an extrovert with stories to tell and speeches to inspire, you can employ an inspirational or famous sales speaker to give your team a lease of life.
Use Your Experience
Great writer Paulo Coelho once said:
'Be brave. Take risks. Nothing can substitute experience.'
And using what you and your team have learned and the skills you have honed over time can contribute to a more well-rounded sales process.
Encourage Your Team And Celebrate Successes
Keeping your team energised is one of the foundations to being successful in sales and to do so it is important to praise your team when things are going well. Knowing when to put a hand on the shoulder, shower them with compliments and when to give them a sharp pep talk can make a world of difference.
People like to feel appreciated and if they do well, it is important to make them feel that. Celebrate milestone moments with them. When they win big clients, show extra dedication or score you a multi-million-pound deal – thank them. Your gratitude will go a long way.
Team Building
Without an expert sales team, your sales simply won't thrive, and without a motivated Sales team who feel part of a successful team, you will not engage them. Corporate events and team building days represent a fantastic opportunity for your team to form closer bonds with one another. A company ethos that shows you care about your team and not just the sales they make will keep your employees on side.
Your Customer
On the other side of the fence, is your customer. All that work with your team is for nothing if they don't transfer their selling skills into sales. Sales above anything is about action. First up, an airtight framework to work from can be the difference between success and failure in attracting new business. Let's look at the key points of a strong customer-focused sales strategy:
The 7 Step Sales Process
1. Prospecting – Generate leads.
2. Qualifying – Check that you are the solution to their needs and set up a meeting.
3. Preparing – A comprehensive planning process, that details aims and incentives.
4. Presenting – Be personable, persuasive and informative in your pitch.
5. Proposal – Iron out any differences and come back with a proposal.
6. Closing – Ensure they sign on the dotted line.
7. Follow up – If your client is having trouble making up their mind, go in with a lead question.
Be The Solution
Knowing who you are selling to has long been the golden rule of sales. But it is more than knowing who they are, what they do, what they want. It is about finding a solution to a problem they have and being the answer to it.
Once you know you are the answer, through doing surveys, polls and sales calls, you can tailor a product or service to what you believe a client or consumer most desperately needs. This must include approach strategies because thinking you are the solution for them doesn't make you the solution for them. Then you are ready to approach them.
Be Personable And Care For Your Customers
Whether you are connecting with customers, investors or other businesses you are going to be communicating with people. People don't like being sold to, but they love to be won over. Treat them as number one and they will treat you and your product or service with the respect deserved. Katherine Barchetti said:
'Make a customer, not a sale.'
Be fluid, approachable and interested, and whatever you do, don't talk all about how great you or your product is – just tell them how it is great for them. Keep it concise and make concrete claims for a more authentic, honest approach.
Make a  S̶a̶l̶e̶   Customer
To convert a potential customer, they need to be confident that you can deliver on your promises. They may want to know if they will get value, a return on their investment and they want to know when you will be able to do what you say. A lot of that is in the way you market your product or service. Make sure your copy or pitch is not only attractive but informative and packed full of stats and facts that support your claims.
Follow-Up
Business people like regular people are reluctant to spend. Encouraging people to part with their hard-earned cash can be a tiresome task and can often take a little bit more. Applying a little bit of pressure can see them come around with an answer sooner rather than later. Asking a lead question can spur them into action. Whether you succeed or fail, you know where you are and can celebrate your success or move sharply on to the next sale.
Need a Sales Speaker to Inspire Your Team?
We hope you found our guide beneficial. If you would like to employ the services of a leading marketing and sales expert, our team at The Motivational Speakers Agency partner with the very best motivational speakers, keynote speakers and business speakers.
Nicknamed the 'The Wolf of Wall Street' Jordan Belfort has a movie inspired by his true story. One starring Leonardo Dicaprio no less and is one of the most authoritative Sales figures in the world today. If you are looking for leadership speakers in business, look no further.
Bernie De Souza has worked with international sports teams and educated thousands of budding professionals on becoming better salesmen and women. He is an engaging presence able to impress guests and delegates with his pioneering sales and communication advice.
Levi Roots is a man who walked into the famous Dragon's Den and sold the dragons on his honesty and charisma, and most importantly his Reggae Reggae Sauce. He has since built a £40 million empire and is a sought-after motivational speaker in many areas of business.
To book any of the above or explore hundreds of other top name motivational and inspirational business speakers, you can get in touch today via The Motivational Speakers Agency. Simply fill in our online form or call one of our expert team today on 0207 0787 876.