Top 15 Motivational Quotes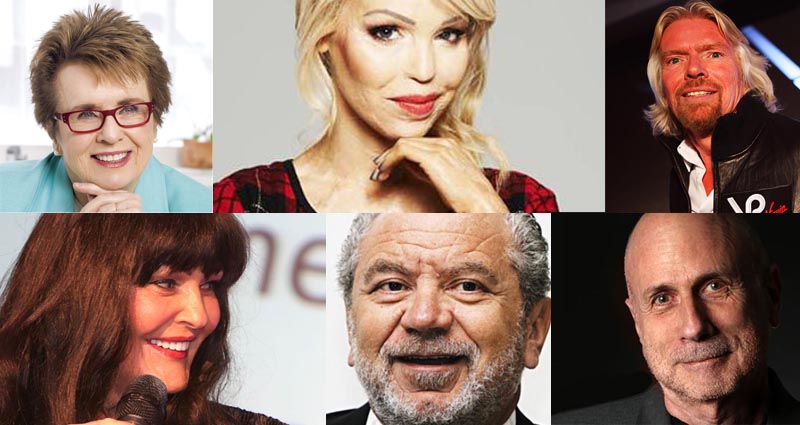 Motivational speakers all have inspiring tales to tell, whether it be overcoming adversity or conquering the world of business. Sometimes when life gets you down, looking at an inspirational or motivational quote can lift your spirits and give hope for better times to come. With that in mind we have compiled a selection of our favourite motivational quotes to stimulate your mind and leave you feeling influenced to do great things!
Top 15 Motivational Quotes:
1.
"Your unhappiest customers are your greatest sources of learning"- Bill Gates, Founder of Microsoft
2.
"Don't try to blame the rest of the world. The blame lies with you. Recognise that immediately"- Lord Alan Sugar, Founder of Amstrad

3.
"It should now be considered a basic law of commerce: Simplicity attracts"- Ken Segall, Apple
4.
"By putting the employee first, the customer effectively comes first by default, and in the end, the shareholder comes first by default as well"- Sir Richard Branson, Founder of Virgin Group
5.
"Don't be afraid of the things going wrong. Before you achieve success you nearly always face temporary defeat- sometimes total failure- and the easiest thing in the world is to just walk away, or simply not bother. Those who succeed find a way through"- Baroness Karren Brady, Football's First Female MD
6.
"You don't learn to walk by following rules. You learn by doing, and by falling over"- Sir Richard Branson, Founder of Virgin Group

7.
"I learned that you don't get anywhere by sitting comfortably in a chair"- Conrad Hilton, Founder of Hilton Hotels
8.
"Building a mission and building a business go hand in hand"- Mark Zuckerberg, Founder of Facebook
9.
"If it scares you, it might be a good thing to try"- Seth Godin
10.
"Champions keep playing until they get it right"- Billie Jean King

11.
"Life is 10% what happens to you and 90% how you react. There are some things we can't control and some things that do happen to us that we can't take back, but how we deal with it afterwards is our future… I think anybody can do anything they want if they stay positive and determined"- Katie Piper, Activist and Motivational Speaker
12.
"We're not just juggling a lot of balls. We're juggling knives and chainsaws and burning things. We have to catch every one of them, and we have to catch them by their handles"- Martin Eberhard, Co-founder of Tesla
13.
"If you don't have faith in yourself, then nobody else will have faith in you"- Hillary Devey, CEO of Pall-Ex

14.
"The only thing standing between you and your goal is the bullshit story you keep telling yourself as to why you can't achieve it"- Jordan Belfort, The Real 'Wolf of Wall Street'
15.
"The way to get started is to quit talking and begin doing"- Walt Disney
Here at The Motivational Speakers Agency we host a plethora of incredible speakers who speak eloquently and deliver such inspirational lines as these. From the likes of Sir Richard Branson to Baroness Karren Brady and Ken Segall, The Motivational Agency have a speaker perfect to motivate the audience of your next event.
Interested in getting motivated at your next event? Give one of our dedicated booking agents a call on 0207 1010 553 or fill out our online contact form for more information.