Why Military Speakers Could Be Great For Your Company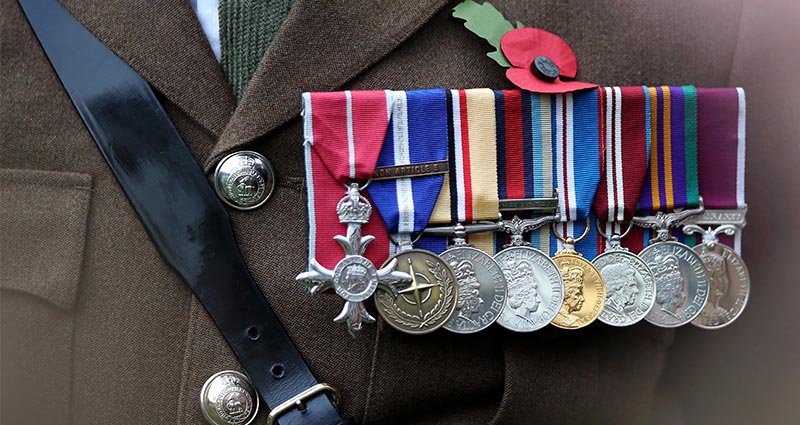 A lot of effort is required to maintain a normal, placid state of affairs in society. Most people just go about their daily business without thinking of all the machinations behind the scenes which ensure that a bit of traffic on the way to work remains the least of their worries.
Aside from protecting our countries, the military is also an institution that teaches its employees plenty of useful life skills, and here at The Motivational Speakers Agency, you can book a number of military speakers that will provide your audience with invaluable advice.
Here are five reasons why we believe a military speaker is an asset for your event.
Inspirational Stories
Whether on the front line or behind the scenes, the military sphere sees events take place that are beyond the imagination of the typical civilian. Military speakers will always have inspirational stories to tell that are sure to pique the curiosity of people and generate a gambit of emotions.
Discipline & Organisation
When it comes to protecting the freedoms and lives of people, there is no room for indiscipline or carelessness. Military speakers will be well drilled in the arts of discipline and organisation, and when they discuss how this rigorousness has helped save lives, your workforce is sure to take this advice on board.
Overcoming Adversity
The reality of war is not glamorous, and bad things will happen on the front line. Military speakers who have gone through hell and lived to tell the tale will share in-depth tales of how they cheated death and lived to see another day, which will make your audience put things into perspective.
Teamwork & Team Building
The success of any military operation rests on the ability of a group of individuals to collaborate well as a team. Military speakers will discuss how they were able to either forge or contribute to being part of a well-drilled and cohesive team, a trait which applies to most workplaces.
Responsibility
The military defines objectives, sets overall parameters, but then lets their employees decide how to best accomplish those objectives. Ownership isn't assigned or given; ownership is taken. Ownership happens when an employee says: "I will make this happen. Here's what I will do, here's what I will accomplish, and here's how I will measure progress." If you want your employees to adopt this mantra, a military speaker is the best individual to drill it into them.
If you'd like to book a military speaker to make a personal appearance or deliver a speech, it's never been easier! Simply contact us by filling in our online contact form or by calling a booking agent directly on 0207 1010 553.