Motivational Speakers: Pete Cohen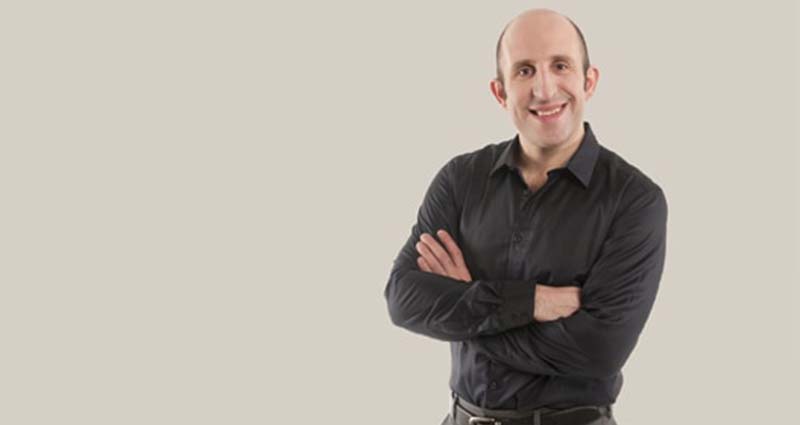 Life is never straightforward, and sometimes we all need help in navigating through the chicanes and obstacles that life throws at us, from unexpected setbacks to establishing your place in the world.
During times like these, having a bit of guidance can help, and Pete Cohen is just the person to instil some wisdom into your life.
Pete is one of the UK's leading corporate performance and motivational business speakers, a published author and an established media personality with more than 20 years' experience in addressing and inspiring business leaders, executives, employees and the general public.
Highly regarded by some of the foremost companies in the world including IBM, Pfizer, BAA, Royal Bank of Scotland, Boehringer Ingelhelm and Thomas Cook, Pete's interactive, humorous and engaging style has always gone down a treat with his audiences.
Gifted with an impressive ability to inspire, motivate and galvanise people, Pete truly understands the way the human mind works. Using this exceptional skill, he is able to maximise potential and unlock talent in any individual. His motivational capabilities have extended to helping people with weight loss, fitness and self-esteem.
Pete has worked on all major television channels, presenting and appearing in high-profile roles with his enthusiastic presence. He has inspired and motivated audiences on ITV's 'Fat Chance' and 'GMTV', BBC2's 'Confidence Lab', BBC3'S 'Fantasy Retirement' and Channel 4's 'Going for the Burn'.
In addition, Pete is the author of 14 best-selling books with titles such as Shut the Duck Up!, Life DIY and Sort Your Life Out, and has even worked with a host of sports giants like Ronnie O'Sullivan, Ellen Macarthur and Arsenal Football Club.
Since the turn of the century, Pete has delivered thousands of motivational business speeches in front of some of the biggest corporations in the world, so if you want to inspire and reinvigorate your workforce and want nothing but the best in the industry, look no further than Pete Cohen.
To book Pete Cohen as the speaker at your event, contact Champions Motivational Speakers by completing the online form or calling +44 1509 85 29 27.