An Interview With Dame Inga Beale - First Female CEO of Lloyd's Of London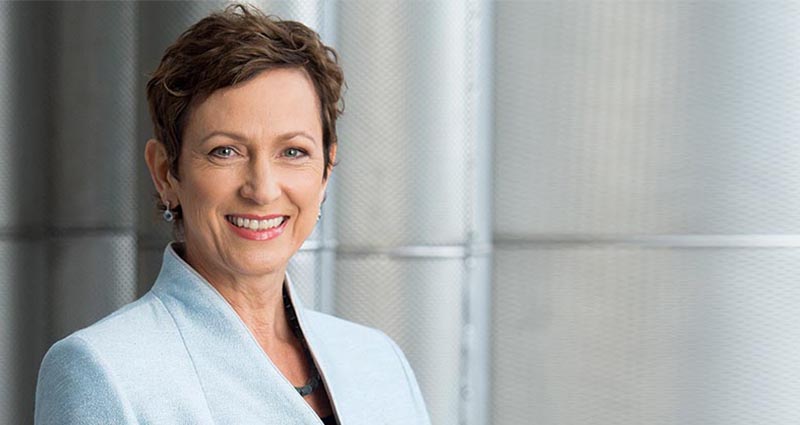 Q: For people who may still be uncomfortable with sharing their whole self at work, what would you say are the benefits? Should we not keep private and work life separate?
A: "This is obviously a personal choice but I felt as though I had a weight lifted off my shoulders when I came out about lesbian. I no longer felt I had to hide a part of myself, I joined others in conversations about the weekend, and felt I could fully contribute in the workplace in a way that I hadn't before. There has been research done that says that productivity is reduced by about one third for those LGBTQ+ colleagues who not out at work. Usually being open about aspects of your private life mean you are more approachable at work and this triggers a positive chemical reaction that means you are more likely to contribute."
Q: Dame Inga, do you have an autobiography? Or can you suggest any great reads that will enlighten the mind further?
A: "I don't have an autobiography but there are some recommendations: "Succeed as an Inclusive Leader" by Thais Compoint (educational); "Proud" compiled by Juno Dawson (a compilation of short stories and poems)."
Q: When you did come out how did you deal with negative feedback (banter) you came across without losing your self belief?
A: "Talked to other like-minded people. I leant on my network that would understand where I was coming from, had maybe experienced the same, and we could safely discuss how to combat the negative feelings, and feel supported and strong again."
Q: Do you think unconscious bias training is effective in making people aware of bias or is there other more effective approaches?
A: "Both Unconscious and Conscious bias training will help start the conversation but it's important that people are given enough time to discuss and air their own views which means it's not just one session to be delivered and then not discussed again. It will raise all sorts of emotions and resentments."
Q: I had a valuable, eye-opening experience when I took unconscious bias training years ago at a different organisation. Unfortunately, there was also a "hushed" but very tangible grumbling about it around the office. Disappointing! How do you think we can tackle this element ?
A: "This is disappointing and usually means people are feeling threatened in some way or they are fearful of how to do/say the right thing."
Q: As mentioned in the previous question, this is a case of continuing the conversation in "safe" groups so that people can air their frustrations and hear about how others feel without confrontation. how do you advise managers to embrace and leverage the diversity of their teams?
A: "Seek their views even on topics that are not necessarily their direct responsibility, encourage the quiet ones to speak up, keep those who do a lot of the talking quiet, and importantly take note of what they are saying and design things using their ideas. If you ask them to speak up and then actually ignore what they say, you will not get the best from your team."
Q: How did you ensure your voice was heard in the workplace, when you were in the absolute minority?
A: "I would seek out people that I believed would have the time and an empathetic ear and talk to them about my idea or concern. I always find that sharing and having conversations with people who are different is best for everyone. They don't necessarily have to be the same as you. Often a good idea to phrase things as a question, rather than stating how you feel about something.
Q: Dame Inga, what advice would you give to someone who is looking to become a better ally in the workplace and in life? What are the building blocks in your opinion?
A: "Join an ERG meeting for a group that you don't feel part of. You will find you are welcomed and don't be shy about asking questions and having conversations about topics that are new to you. Providing you are curious and empathetic, you can be an ally to all sorts of people."
Q: Which companies do you believe are approaching diversity & inclusion effectively?
A: "Those who truly have diverse teams at the top. I have seen too many websites, marketing images, that make out a company is diverse but if the leadership isn't then I don't think they can claim to be."
Q: Inga - what do you think is the common denominator for a successful diverse organisation? Is that equal opportunity? or is that access, which in a lot of circumstances happens to preclude opportunities?
A: "We are still in a time that requires an organisation to be proactive in terms of forcing through balance. Just by putting in place the right structures and policies won't make a difference. The approach to inclusion has to be part of core leadership traits, not something just done on the side or as an initiative."
Book Dame Inga Beale For Your Event
To book Dame Inga Beale as the inspirational female speaker for your corporate event, function or conference, simply contact The Motivational Speakers Agency by filling in our online contact form or by giving us a call on 0207 0787 876.