Speaker Spotlight: Red Bull Team Principal Christian Horner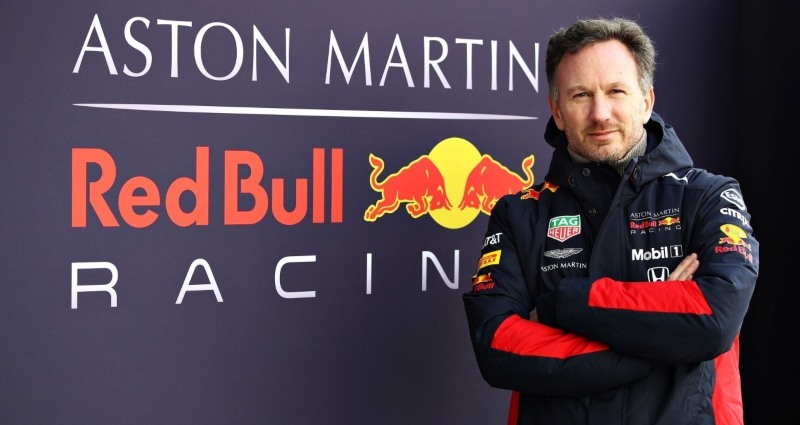 Best known as the Team Principal of Formula One team, Red Bull, Christian Horner is a highly respected figure in the world of motorsports. Since racing karts in 1991, he has taken the track by storm, including an impressive Formula Two and Formula Three career.
Christian is also an influential speaker, whose Q&As captivate audiences. He presents at events to share his experience, both on and off the track, sharing his results-driven leadership methods. With pit crew needing to change tyres, refuel and repair within a matter of seconds, Christian's understanding of teamwork is invaluable to corporate audiences who wish to work like a well-oiled machine.
So, who is Christian Horner?
Behind the Steering Wheel
Christian first started racing karts in the 90s, aged 18. As a credit to his initial success, Christian was awarded the Formula Renault Scholarship in 1991, a prestigious opportunity for promising racing novices. Within a year, Christian secured his first victory, at the 1992 British Formula Renault Championship.
As the highest placed rookie in the tournament, many watched Christian intently. He then moved to Formula Three, working his way up the ranks of motorsports. At the 1993 British Formula Three, Christian finished second in the Class B Championship. Following contracts with Fortec, ADR and TOM'S, he finally raced in Formula Two in 1996.
In 1997, not even a decade after he started racing, Christian moved to Formula 3000 - the final step before Formula One. He founded his first team, named Arden, alongside P1 motorsport race engineer, Roly Vincini. With second-hand equipment and a loan, his team led the Italian 3000 in 2000.
Formula One Team Management
Though Christian excelled in Formula 3000, his true calling was in Formula One. When Red Bull bought Jaguar F1 Team in 2004, Christian was appointed Team Principal in the following year. The role made Christian directly responsible for Red Bull's race to race operations. As the youngest principal of the time, Christian is credited for Red Bull's determined grit.
Christian's sharp eye for talent helped Red Bull put forward a formidable team, bringing together the best in the industry. At the 2009 Chinese Grand Prix, Red Bull secured their first victory, with Christian at the helm. This kickstarted a string of victories, however, in 2014 the team had to overcome one of their biggest challenges.
When F1 introduced hybrid, turbocharged 1.6-litre power units in 2014, Christian found his team lacking the power needed to take first place. The once-notorious team slipped further and further behind. But, with Christian's instinctual aptitude, he saw potential in the young Max Verstappen.
Christian had, once again, crafted a dream team. With Verstappen and Daniel Ricciardo in the driver's seat, the lack of speed was made up for with unbeatable talent.
Teamwork & Leadership Speaker
With experience both on the track and managing an F1 team, Christian has honed his leadership and teamwork skills. Following Red Bull's history-defining turnaround, he is highly regarded on the speaking circuit as an authority on positive, profitable management.
Whether he is leading an after dinner speech or partaking in a Q&A session, Christian has previously discussed the following topics:
Remaining calm under pressure
Successful leadership strategies
Forming talent-driven teams
Team cohesion in the workplace
Adapting to overcome challenges
Book A Motivational Speaker
To book motivational speaker Christian Horner as the speaker for your corporate event, function or conference, simply contact one of our expert booking agents via 0207 1010 553 or motivationalagent@championsukplc.com.