Speaker Watch: Michael Portillo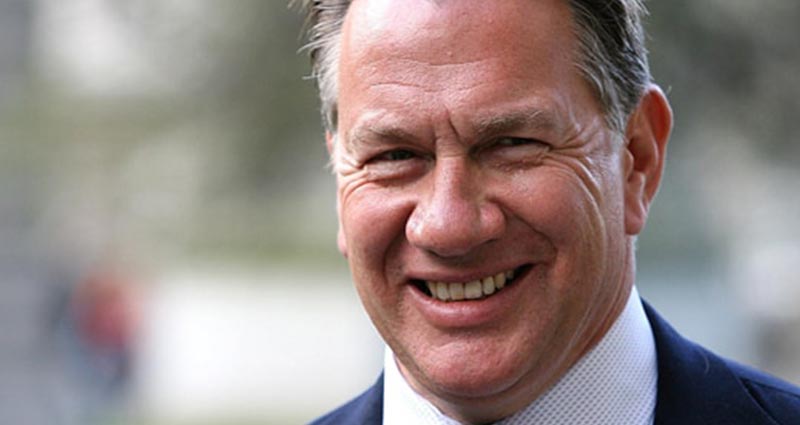 Many people remember the 'Michael Portillo moment', which was when the former Conservative politician lost his seat (he was MP for Kensington and Chelsea) in a 'night of the long knives' during the 1997 General Election. The shock factor was due to the fact that a high-profile member of the government lost his seat to the comparatively unknown Labour candidate Stephen Twigg.
The term 'Michael Portillo moment' has now gone into the mainstream and is synonymous with a shocking, surprise event of any kind, and in particular an event where a person is forced to eat humble pie.
So what does a person do when their world is overturned so dramatically – and many millions watched it happen? At the time, it was thought that Portillo would be so embarrassed by the upset that he would disappear into the shadows to lick his wounds.
On the contrary, Portillo – middle names Denzil Xavier! – showed true dignity and drew on his high level of intelligence and his gravitas to reinvent himself as a TV presenter who even people who didn't agree with his politics would still watch and listen to. The attraction of Portillo – which is also what makes him a highly popular motivational speaker – is that he now tells things as they are, freed from the shackles of toeing the party line and having been publicly ousted from a position of power. Privately, many politicians – and people from other walks of life – must long for the day when they are no longer obliged to be 'on message' and can finally speak their minds rather than echo a particular ideology simply because they have to.
Also, it must be said that the former Defence Secretary, Employment Secretary, Shadow Chancellor and Chief Secretary to the Treasury is undeniably funny. His wit and his self-deprecation are what make Michael Portillo so accessible, so easy to listen to, so engaging. There are those who still think of that night in 1997 and grin at the man's discomfort but even they would acknowledge that he has not lived up to suggestions that he is an out-of-touch aloof politician who doesn't know how ordinary people live. Quite the contrary, in fact, and there are lessons here for any politician of every persuasion.
Portillo's background saw him taught at a grammar school and then Cambridge University and his accent – and his careful choice of words – could give the impression of a posh, privileged person but since that momentous evening he has shown the world that he is anything but. Being part of the Thatcher government – and wanting to put "clear blue water" between his party and the Labour party (the exact opposite of what Tony Blair did) – might not have endeared him to many people but now that he is able to be his own person the public has found Portillo to be a humble and humorous man.
With a grin etched on his face that suggests he knows far more about the world than he can ever tell us, Michael Portillo has become a regular on our TV screens since 1998 when he looked into what was happening politically and socially in the UK. Here was another lesson for anyone who had a public persona – face your demons, walk on the ground that people never expect you to inhabit and show your true character.
In 2007 Portillo appeared as a jury foreman in a fictional – and controversial at the time – story about a rape case. He followed this up with the documentary Christianity: A History but is probably best known for his various series recounting railway travels around the world. He has also appeared regularly on TV's Daily Politics show alongside Labour MP Diane Abbott and Andrew Neil, clearly getting on with them both and visibly at ease with that position.
Portillo knew Abbott from school but the fact that he was publicly sharing a sofa with an outspoken left-wing politician – who was the former partner of Labour leader Jeremy Corbyn – while at the same time criticising Tory policies has shown that Portillo is no die-hard politician attached rigidly to a political dogma. A former runner for the Tory party leadership, Portillo – perhaps even to his own surprise – is now seen as a person with views that chime with the average fair-minded Briton. In essence it's hard to argue with what he says, which is obviously not the case with the vast majority of politicians.
So while 'It's a Michael Portillo moment' will remain a phrase used by people who weren't even born at the time that Portillo's political world was turned upside down, the man himself has developed so much in the past 20 years to become a respected and even wise commentator. The Tory leader that never was – maybe even the Prime Minister that never was – now has a reputation as a speaker who can hold the attention of any audience, make them smile at him and laugh with him.
There aren't many politicians of any hue that have had such an amazing journey and can hold their head up with pride while recounting their experiences. Portillo's healthy questioning of what we are all told on a daily basis by those who profess to know best is a welcome breath of fresh air in a century where the media – social or otherwise – dictates people's perception of the world around them.
To book politics speaker Michael Portillo for your corporate function, conference or any other kind of event, contact Champions Speakers by filling out our online form or by calling +44 1509 85 29 27 today.