These Cities Are Already Smarter, Is Yours Next? (The Big Data Revolution)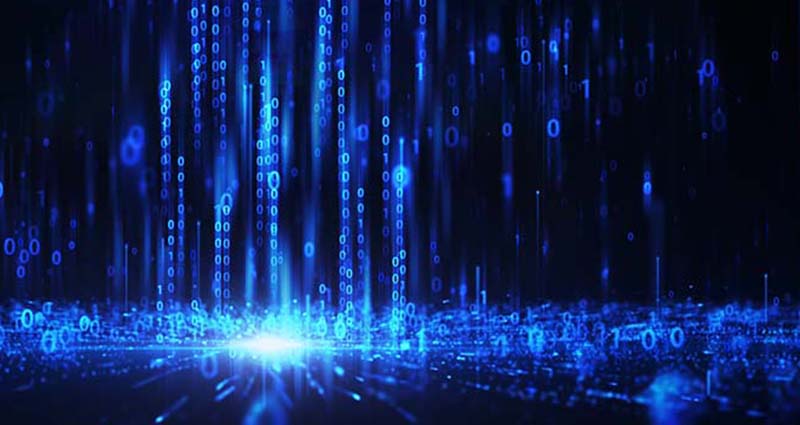 To benefit the productivity and safety of urban locations, Smart Cities use sensors and cameras, otherwise known as the Internet of Things (IoT), to monitor a city. Including data sourced from the citizens to water supply sensors, councils are able to integrate IoT's for the purpose of optimisation.
Take a look at the following cities to find out how they use their Smart City status to benefit their citizens, reduce emissions and increase traffic flow. For these cities, innovation is the forefront of their development. Showing no signs of slowing down, a new wave of Smart Cities are set to improve the way our cities are run, including Mansfield, Nottingham, Dublin and Darmstadt in Germany.
Amsterdam
Amsterdam boasts 1,281 bridges. How do we know this? No, someone didn't have the task of counting each and every bridge in Amsterdam, we know this because it is a Smart City. Responding to the need for safer, efficient and sustainable city living, officials reimagined Amsterdam's infrastructure to include smarter street lights and traffic management. This has meant that the citizens now enjoy faster internet connections and electric boats to take them around the picturesque canals.
By putting its people at the heart of the city, the data that is collected is open-sourced, so everyone can access valuable traffic updates and crime statistics as they happen. Since its launch in 2009, over 170 projects have made Amsterdam one of the smartest in Europe, including several apps that turn the city into a community.
Barcelona
Ranked amongst the top 10 Smart Cities in the world, Barcelona is leading creative urban planning methods to rival that of Singapore and Dubai. Named Sentilo, one of the Smart City strategies included implementing sensors in irrigation systems, parking spaces and to record noise levels, then providing its citizens with the relevant data. Additionally, data analysis under the name of CityOS categorised information taken from the city as it happens, to adapt and respond to traffic flow.
Barcelona is also split up onto Superblocks, which reduces the need for driving by increasing the subway systems accessibility through smart elevators. To improve the efficiency of Barcelona's bus system, the transport system, Transports Metropolitans de Barcelona, uses a network of diagonal, horizontal and vertical lines to increase the number of busses available but decrease emissions.
Copenhagen
Copenhagen was voted the World Smart Cities Award in recognition of its Smart City development strategy, Connecting Copenhagen. In a study to decipher which city is the 'most liveable', Copenhagen came out with the highest score out of all 500 cities analysed, with a score of 8.24. One of the main aims of the city's Smart City initiative is to tackle climate change head-on. By 2025, the capitol has pledged to be completely carbon-neutral, the first in the world to do so. By monitoring pollution levels and encouraging citizens to jog or cycle on routes that avoid areas of high air pollution, Copenhagen is safeguarding its residents.
The capitol's approach to data analysis is to be open and honest, giving its citizens access to the information collected. Through collaboration and shared knowledge, Copenhagen hopes to promote positive strategies to overcome city-wide issues.
Milton Keynes
Relatively new, Milton Keynes, otherwise known as MK, was developed in the 60s as a communicating city to London, with the hopes of relieving southern housing congestion. Due to this, the modern city was one of the first in the UK to record and analyse big data. By sparking a collaboration between third sector organisations, businesses, academia and the local council, Milton Keynes developed MK:Smart to encourage financial growth and promote sustainable energy use.
With the intention of being "different by design", it is reported that the productivity levels in the city are 25% higher than the average - but they aren't stopping there. The city council has pledged to grow MK from 270,000 citizens to 500,000 citizens by 2050, capitalising on innovative technology and crowdsourced data, under the name of MK Data Hub.
Singapore
Cited as one of the first smart city, in 2014 Singapore set up sensors and cameras across the nation to track updates as they unfold, including pollution and traffic flow. For example, officials can be notified when litter is dropped or if citizens are smoking in restricted areas, like near schools, to ensure the cleanliness of the city.
In 2019, the city has pledged to spend $1 billion on its Smart City initiative, to position the nation at the forefront of city innovation. With a focus on sustainable energy, efficient transportation flow and public security, Singapore relies on sensors, CCTV footage and other forms of data to monitor the city's productivity.
Is your city next?
Sound good? Well, your city may be next. It's predicted that by 2015, 68% of people could be living in cities, a whopping 6.3 billion residents. This unprecedented urban population growth is increasing the need for Smart Cities that can ensure the efficient organisation of traffic flow and safeguarding of residents from crime and pollution. Driven by data, more cameras and sensors will be implemented in cities of all sizes.
To understand more, Smart Cities speakers are featuring at industry events worldwide to advise businesses on the benefits of big data. Experts in data analysis and information management, these speakers are an ideal addition at business conferences where they can predict which cities are destined to be smarter.
References
https://towardsdatascience.com/
https://www.iamsterdam.com/
https://hub.beesmart.city/
http://www.barcinno.com/
http://www.urban-hub.com/
https://www.copcap.com/
https://www.copenhagencvb.com/
https://www.cranfield.ac.uk/
https://www.iotworldtoday.com/
https://www.cio.com/
https://interestingengineering.com/
http://theconversation.com/