What Makes Ronnie O'Sullivan OBE Such A Great Motivational Speaker?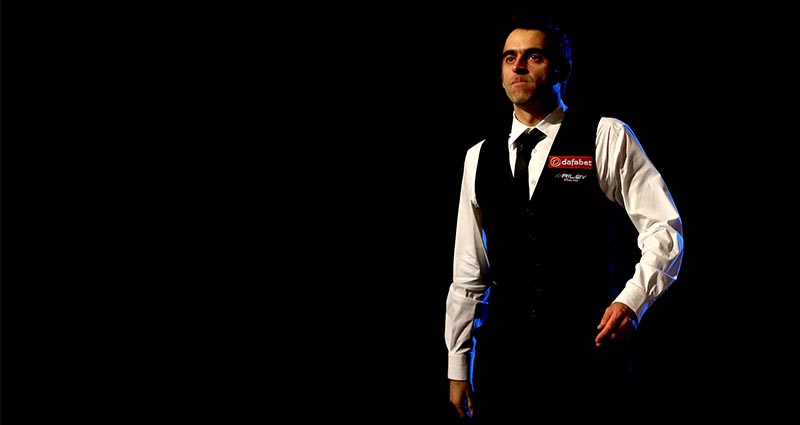 His career, which has spanned more than 20 years has seen him be crowned World Champion on five occasions as well as winning a whole host of other major titles along the way. It isn't just his skills with a snooker cue that has made O'Sullivan a household name, but his likeable personality and lively media presence have made him incredibly popular in the public eye.
Now, as well as continuing to perform at the highest level of international snooker, Ronnie is one of the most popular motivational speakers around, able to discuss a number of topics at all his events. Here at The Motivational Speakers Agency, we take a look at his journey to the top and the influence his stories have on his audiences as a motivational speaker.
Early Career
A star from an early age, Ronnie began playing snooker from the age of seven and remarkably made his first competitive century break at the age of just ten. It wasn't long until the titles began to arrive, and he soon became British Under-16 Champion when he was just 13. In 1992 Ronnie, then just 16 years old, became a professional snooker player. In his first professional season, he won 74 out of 76 of his qualifying matches, which included a winning streak of 38 successive victories.
These performances were a sign of things to come and sure enough, his first professional title soon followed with a victory in the Extra Challenge tournament in Thailand. His debut season also saw him play at the prestigious Crucible venue in Sheffield for the first time as he made his first appearance at the World Championship. At the age of 17 years and 134 days, he remains the third-youngest player to ever compete at the venue.
In the following 1993/94 season, Ronnie continued on his trajectory to the top and won the first part of his Triple Crown when he became champion of the UK Championship defeating Stephen Hendry 10-6 in the final. He currently has a total of 19 Triple Crown tournament wins to his name, more than any other player.
Career Highlights
Ronnie's most successful season so far came in 2000/01 where he won two ranking titles and four non-ranking titles. As well as this it was also the year in which he won his first ever World Championship title. Taking on John Higgins in the final, he won 18-14 making two-century breaks along the way.
So far, he has been crowned World Champion on four occasions including back-to-back victories in 2012 and 2013. An 18-11 win over Ali Carter in 2012 was followed up with an 18-12 win against Barry Hawkins and Ronnie shows no signs of letting up.
This season he has already won another Triple Crown event in the form of the UK Championship, the seventh time he has won this event.
Mental Resilience
One of the main topics Ronnie is able to discuss at his motivational speaking events is mental resilience, a key skill in a professional sporting environment.
However, as well as utilising these mental resilience kills in a sporting capacity, Ronnie has also drawn upon them in his personal life. During his career, he has suffered from depression and had struggles with alcohol and drugs. These issues have led to him using the services of renowned sports psychiatrist, Steve Peters.
As well as this he has regularly taken breaks from the demanding world of snooker, and during the 2012/13 season, he spent much of the year working on a pig farm. Despite this, in the only event he competed in that year, he still managed to win the World Championship, demonstrating just how mentally resilient he is.
At his speaking engagements, he is able to explain how despite his problems he was able to achieve this success.
Peak Performance
More than two decades have passed between Ronnie's first and last Major victory, and he has maintained this high-level performance throughout his career.
This level of peak performance requires constant levels of concentration, training and an unwavering will to win which Ronnie has maintained at every stage of his career.
These performances have helped Ronnie become one of the best players of his generation. At his motivational speaking events, he is able to discuss what it takes to be a top-level sportsman and how he made it to the highest level.   
If you would like to book Ronnie O'Sullivan OBE for your next corporate event, function or conference, get in touch with The Motivational Speakers Agency by calling 01509 85 29 27 or complete our online form and we'll get back to you.