Anthony Joshua defeats Wladimir Klitschko in stunning fight at Wembley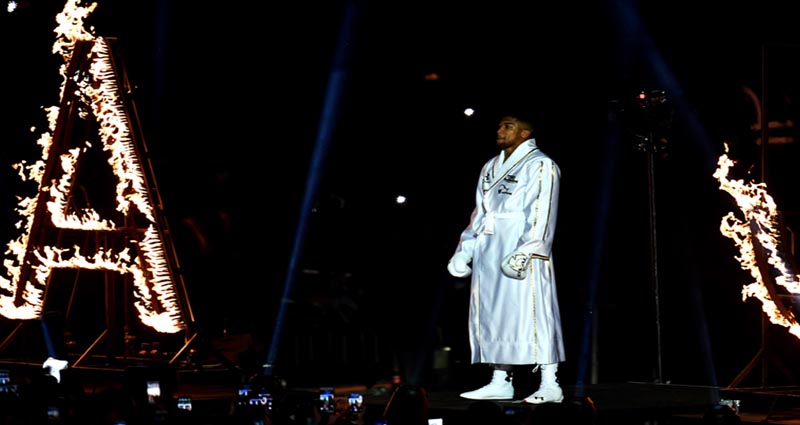 Boxing fans were treated to one of the greatest fights of the modern era on Saturday when former Olympian Anthony Joshua came up against heavyweight legend Wladimir Klitschko at Wembley Stadium. With a record-breaking 90,000 people in attendance and both IBO and WBA belts on the line, Joshua defended his perfect record which now stands at 19-0.
After some interesting undercard fights to whet the appetite, fans eagerly awaited the showpiece event and they weren't disappointed. Both boxers came out looking menacing with Joshua standing on a podium with his initials illuminated in fire beside him. As both fighters touched gloves the world was about to see who was greatest, 41-year-old veteran boxer Klitschko or 27-year-old current champion Joshua.
After a tentative start, the fight burst into life in round 5 with Joshua knocking down the Ukrainian giant. However, Klitschko got straight back up and knocked Anthony Joshua down in the following round for the first time in his career. Looking shaky until the bell it seemed that Joshua may have finally met his match.
In the rounds that followed Klitschko seemed to gain a lead on points and Joshua remained dormant until Round 11 when he soared into life throwing blow after blow at his opponent as if he was training on a heavy bag with a deadly mixture of straights, hooks and uppercuts.
After knocking down Klitschko he excitedly awaited to finish the competition. With Klitschko emerging once again from the canvas Joshua raised his gloves for a final lethal combination resulting in Klitschko against the ropes and the referee having to stop the bout, with Joshua claiming a historic victory.
Despite Klitschko his defeat, both fighters fought like true warriors. With his first knockdown and longest career fight, the evening acted as a massive learning curve for Anthony Joshua with a whole host of fighters queuing up to face him.
A mutual respect between the two fighters was clear to see, especially by the comments they exchanged following the bout.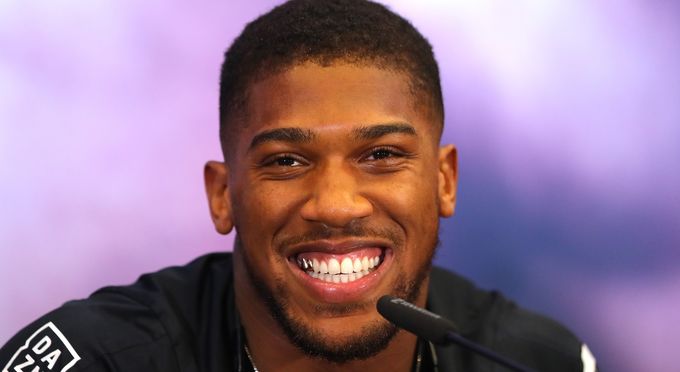 The conclusion leaves us to question, what is next for Anthony Joshua? Former heavyweight champion Tyson Fury has been vocal in the press and has called out Joshua on social media. After the fight, Joshua responded to these taunts stating, 'Fury where you at baby?' Could Tyson Vs. Joshua be the next colossal fight on the cards?
A family man, Joshua hasn't forgotten his roots looking after those who have helped him along on his journey and is dubbed as the people's champion.
With his amazing rise to the top, he's guaranteed to have to have your audience sat on the edge of their seats at your event. To book Boxing champion Anthony Joshua as your inspirational sports speaker for your next major event or conference, simply fill out our online form or contact our agents on 0207 1010 553.