Pete Cohen's Summer Motivation Crash Course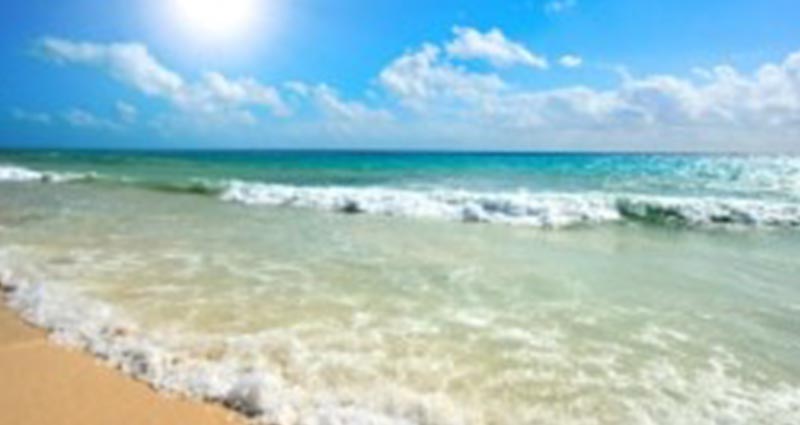 Winter has come and gone, the clocks have gone forward, the days are getting longer, and the weather is getting warmer by the week. We're on a collision course for summer, which means light clothes, days out, festivals, holidays and even marathons.
The onset of spring is generally regarded as a good thing, but for a lot of people the onset of longer, brighter and hotter days brings stress and anxiety.
They may not like their body, and covering up becomes a lot more difficult when the thermometer mercury shoots up. The thought of baring skin at a festival or a beach may cause angst and even fear. And of course social media beaming images of peers and celebrities loving the summer life on a constant basis doesn't help either.
Whether you want to get in shape for summer or simply learn to stop stressing about the images and videos on the other side of the smartphone, Pete Cohen can help you out.
Pete is one of the UK's leading corporate performance coaches and motivational business speakers, a published author and an established media personality with more than 20 years' experience in addressing and inspiring all kinds of people.
He has also appeared on television, inspiring and motivating audiences on ITV's Fat Chance and GMTV, BBC2's Confidence Lab, BBC3's Fantasy Retirement and Channel 4's Going for the Burn, and has even worked with a host of sports giants like Ronnie O'Sullivan, Ellen Macarthur and Arsenal Football Club.
In addition, Pete is a well-established author with 15 best-selling books under his belt, the latest of which is called Why Am I Not Losing Weight? It focuses on debunking common myths about weight loss, and is out now on Amazon.
How can you find the motivation to get in shape for summer and also banish any negative thoughts? Here is Pete's advice.
Set Your Goals with WOOP!
Writing down your 'Woop' should help you become more organised so that you stand a greater chance of achieving your goals. W stands for wish, while the first O is for outcome. This goal must be specific, such as losing half a stone in two months or completing a 100-mile cycle ride. The second O stands for any obstacles that might come between you and your wish (you'll talk yourself out of it, or you'll get tired, ill or bored). P stands for plan – thinking ahead about how to deal with these obstacles as well as planning for the steps you'll take to achieve your goal.
Think Before You Eat
If you find it difficult to cut out certain foods and drinks from your diet, try this exercise – imagine a dish you like. Chocolate cake perhaps, or a burger and chips. Visualise how it looks and how it smells. Imagine picking it up, putting it in your mouth, tasting it, chewing it, and swallowing it. Then imagine how it will make you feel in half an hour, an hour, two hours from now. Do this for various foods you like or are around the house. Put those that make you feel energetic and healthy in a mental "good" pile and those that make you feel bloated or groggy in a "bad" pile. Do this regularly, and you will find it will rewire your mind and make you more eager to eat healthy, nutritious foods.
Exercise First Thing in the Morning
If you're struggling to maintain a fitness regime or lose weight, carve time out in the early morning before your daily routine gets in the way. There are two reasons for this. First, research shows that your metabolism is higher first thing in the day and, if you exercise, you increase your metabolism further. If you exercise at night, you raise your metabolism when it should be slowing down.  Second, you are less likely to find reasons not to work out if you get exercise out of the way. Once you've checked your phone and email, you go into reactive mode; everybody needs something from you and it's easy to get sidetracked.
Embrace the Pain
Our brain always tries to avoid pain and discomfort. But if you want to achieve anything important in life, you have to go through pain. Once you accept and even embrace the discomfort that comes with intense exercise, there's less reason to avoid it. Next time, when you want to stop, understand that your brain is just trying to protect you and go that extra mile. It's then that you really reap the benefits because bodies adapt quickly to stimulus so we need to keep upping the ante.
Talk To Yourself
What gets people out of the door and exercising is often what they are saying to themselves in their heads. If you take the negative voice in your head seriously, you're in trouble. Look for the humour in any situation instead. Also, think about a mantra – something you can repeat to yourself that will get you into a positive frame of mind.
Shut the Duck Up
The average person has between 12,000 and 16,000 thoughts every single day. If too many of those are negative, it can wear you down and make you increasingly upset. Ask yourself whether you would speak to someone else in the same way that you speak to yourself, or if you would let anyone else speak like that to you. Chances are, if the thoughts are negative and you keep bringing yourself down, you wouldn't. Be logical; ask yourself why you are feeling this way and whether it's just the product of a bad mood or whether there is a problem – and if this is the case, how can you rectify it?
Don't Let Social Media Get You Down
What people decide to publish on social media may not necessarily be the full picture of what is actually going on in their lives. It's worth remembering this quote from Steve Furtick: "The reason why we struggle with insecurity is because we compare our behind the scenes with everyone else's highlight reel." You need to be mindful of how much time, effort and emotions you invest on social media. If it's in any way negative, you should cut down on how much time you spend on it – perhaps limit usage to just a few views a day at set times.