Three Legendary Peak Performance Speakers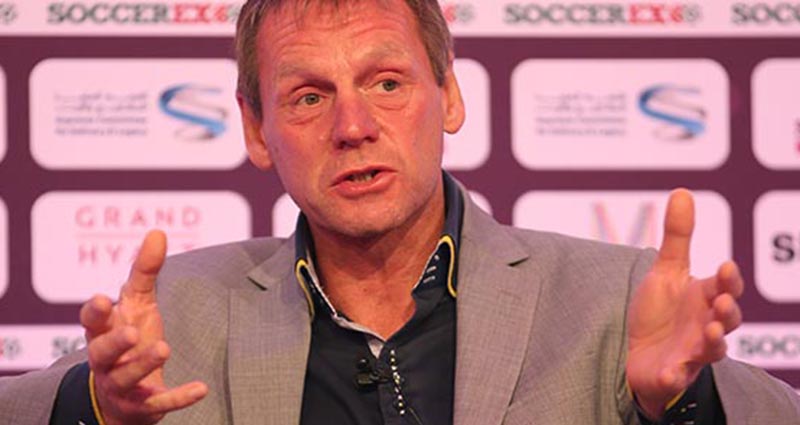 Performing to your maximum ability is a crucial skill in any line of work, but one that is sometimes hard to achieve. Whether it is a lack of motivation, self-belief or any other reason, there are several factors that can impact on peak performance.
If this is the case and you or someone within your organisation is not performing to their full potential, then they may need a boost. One way to do this is to book a motivational speaker who is able to inspire audiences to be the best they can be.
Here at Champions Motivational Speakers we have an array of accomplished and iconic personalities on our roster who are all able to discuss the topic of peak performance. We have compiled a list of our best peak performance speakers who can make an impact at every event they attend.
Charles Van Commenee
Well known for getting the best out of athletes, Charles Van Commenee is one of the best motivational speakers in the world. The former head coach of Team GB at the 2012 Olympics, Charles comes with years of experience of supporting those around him.
Involved in coaching from a young age, one of his first roles was heading up the javelin team in his homeland of the Netherlands. From here he dedicated himself to supporting athletes taking up a senior role within British Athletics in 2001. His coaching ability saw the likes of Denise Lewis OBE and Kelly Sotherton win medals at huge sporting occasions.
At all of his speaking occasions Charles is able to use the same techniques to inspire audiences as he did in a sporting environment.
Sir Clive Woodward
One of the greatest sporting achievements in England's history saw England win the 2003 Rugby World Cup for the first time. Sir Clive Woodward was the man who masterminded the win, coaching the side to this historic victory. Managing at the very highest level of the game is not an easy task and Sir Clive had to use his very best motivational techniques to get every drop of talent out of his players.
Not only is he able to give audiences fascinating anecdotes from his time in the game, but Sir Clive can also help people reach their potential in all areas of life, using the same motivational tactics he did in his sporting career.
Stuart Pearce
When you think of England and Nottingham Forest footballing legend Stuart Pearce, perhaps the first thing that springs to mind is that fist pumping celebration after scoring in the penalty shootout win over Spain at Euro 96.
This celebration was so rumbustious as it came six years after his last penalty in a shootout, against West Germany at Italia 90, was missed. Having the nerve to step up and take one despite this previous negative experience shows exactly what can of character 'Psycho' has, something that makes him a great motivational speaker.
Never giving any less than 100% in every match he played, at all of his motivational speaking events he is able to share these experiences with audiences, encouraging them to perform to their best.
If you would like to book any of our expert peak performance speakers, or any of our remarkable motivational speakers for your next event, get in touch with Champions Motivational Speakers today by calling 01509 85 29 27 or complete our online form.