Tim Peake to control Earth machine from International Space Station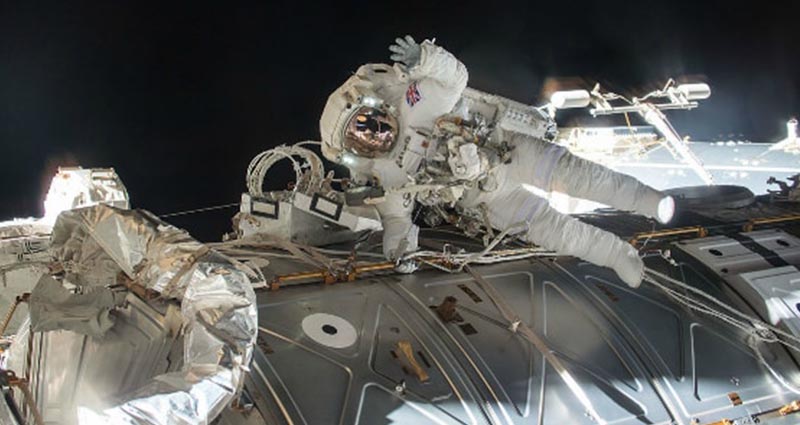 UK astronaut Tim Peake is to take part in a seminal experiment – attempting to control a machine on Earth while in space.
Peake, who is currently stationed at the International Space Station will take part in an experiment to control a rover prototype in a giant sandpit in Stevenage, England.
The Mars Yard Test Area is located at Airbus Defence and Space and it will be the location for the test of "Bridget", part of the European Space Agency METERON programme (Multi-Purpose End-To-End Robotic Operation Network), which is looking into operating autonomous robots from space.
Eventually, the programme could lead to an astronaut orbiting Mars and sending a rover on the ground into places it can't reach. Peake's experiment will drive the prototype into a dark cave to find and map targets.
If the experiment succeeds and man can in fact control a machine while on a different celestial body, it could pave the way for unprecedented new possibilities in the world of space research and exploration.
At Champions Motivational Speakers we are proud to boast several individuals who have broken down barriers and reached new frontiers time and time again.
Pen Hadow was the first person to trek solo, and without resupply by third parties, from the north coast of Canada to the North Pole.
He is also the first Briton to have trekked, without resupply by third parties, to both the Geographical North and South Poles from the respective continental coastlines of North America and Antarctica.
Likewise, Bonita Norris has also broken records – in 2010, she became the youngest British woman to reach the summit of Everest, doing so without prior climbing experience.
To book Pen Hadow, Bonita Norris or any other of our motivational speakers to speak at your event, contact Champions Motivational Speakers by completing the online form or calling +44 1509 85 29 27.