What Do Motivational Speakers Offer at School Assemblies & Events?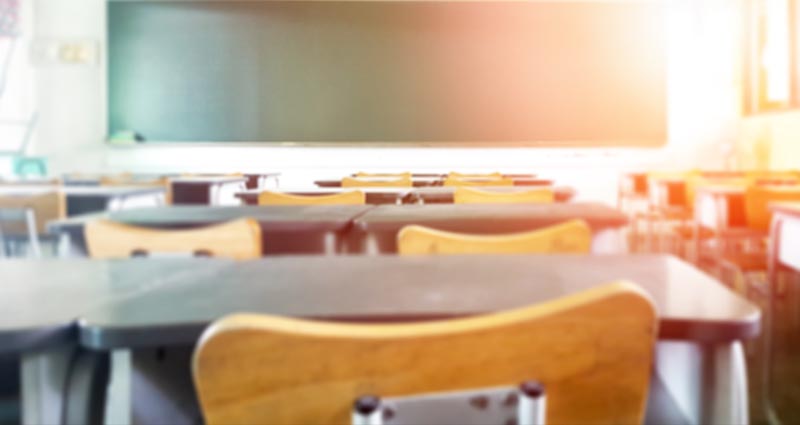 Motivational speakers are a common sight at industry conferences and corporate events, but they are also highly impactful at school assemblies. With young audiences looking for guidance, these powerful orators will inspire confidence, calm exam nerves and serve as a role model to students.
Discover the positive impact that motivational speakers have on school pupils, below:
Powerful Story
Each motivational speaker has their own story. Whether they competed at the Olympics or built a market-leading business from the ground up, their previous experiences now make up the foundation of their powerful speeches
Your assembly will no doubt be impressed by these speakers' achievements, only adding to their authority and therefore impact. As per the nature of storytelling, the students will remember the motivational speaker's message long after the curtains have closed, ensuring that they apply what they have learnt to their everyday lives.
Professional Presentation
When you book a public speaker, you expect professionalism, dedication and a return on your investment. Motivational speakers meet all of these criteria, thanks to their commitment to inspiring others. Your speaker will take the time to learn your event's goals, and research their target audience. They will craft a tailored presentation with you in mind.
Young audiences will see through a cookie-cutter style of speech, as they will likely be left wondering "this is great, but what does it have to do with me?". Motivational speakers take the time to learn your school's needs – are your pupils struggling with self-confidence? Is bullying a pressing issue? Or do you wish to calm pre-exam nerves? Whatever your needs, a motivational speaker will deliver.
Different Perspective
Though teachers serve a valuable role at assemblies, motivational speakers offer a completely different perspective. Speaking from various industries, experiences and backgrounds, they offer young audiences an insight into different professions that they may not have otherwise considered.
For students who feel underrepresented in their school, whether through race, gender, sexuality or ability, these speakers relate to their struggles and share what makes them unique. They say: "I have done it, and so can you". This vital message can inspire confidence and self-acceptance in students, who may feel pressure to fit in with their peers.
Positive Role Model
A motivational speaker is someone who has been there, done that, and succeeded, despite the hardships they faced. This is the perfect formula for a positive role model. These speakers do not pretend that life is rainbows and daisies, but they do instil a level of determination that allows pupils to thrive under adversity.
Students often resonate with tales of uphill battles, "good guys" and "bad guys" and a happy ending. Motivational speakers know this, so will tailor their stories to best connect with their audience. They understand that to be a good role model, they must first resonate with younger guests, and then impart their core message.
Inspire Confidence
For a public speaker to take to the stage and give a vulnerable yet powerful speech requires a vast amount of confidence. Your students will see this confidence in action, and be inspired by the sheer amount of self-belief exhibited in our speakers. They will also learn the importance of confidence through the speaker's stories, and apply the lessons learnt to their own lives.
Motivational speakers are often defined by their vulnerability and authenticity. They are not ashamed by their failures, but instead use them to fuel the successes they enjoy today. For many students, adolescence is a turning point for their confidence – this makes these speakers an important beacon of hope, when students need it the most.
Book a Motivational Speaker
If you are interested in hiring a speaker, our expert booking agents have compiled a list of the Top 10 Motivational Speakers for School Events. Including Alastair Humphreys, Eddie The Eagle and The Brownlee Brothers to name a few, our hand-selected list features inspiring talent from several industries.
To book a motivational speaker for school events, simply contact The Motivational Speakers Agency by emailing [email protected] or calling a booking agent directly on 0207 0787 876.