What Olympic Motivational Speakers Bring to the School Environment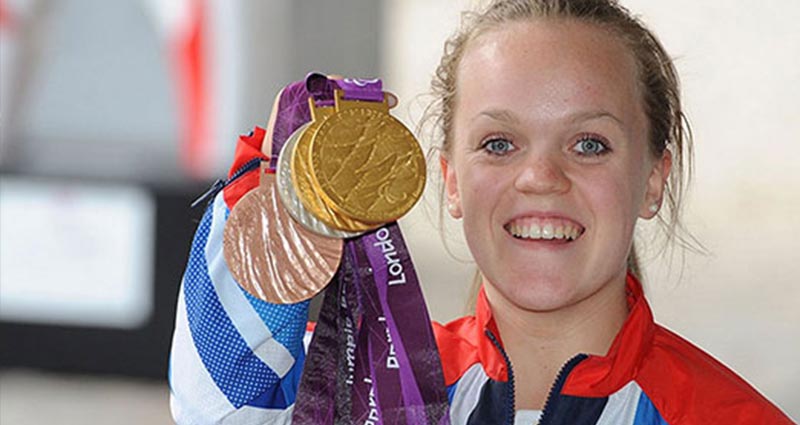 With the Rio Olympics and Paralympics now officially closed and the baton handed over to Tokyo in four years' time, our athletes will have returned or be returning home with their medals hanging round their necks and numerous years of hard work well and truly paid off.
On the conclusion of any Olympic Games, the question about legacy and what impact the occasion will have on future generations always arises, and Rio is no different. With Team GB having experienced their most successful Olympic and Paralympics ever, the next generation of talent have a number of individuals and teams to be inspired by.
The question is, how do we get these kids to be inspired to get out there and actually take up a sport? Well, the introduction of an Olympian into the school environment may just be the answer.
Now the competition is over, our Olympians and Paralympians may have a little bit more time on their hands and, with the help of Champions Motivational, a number are available for bookings and speaking engagements, with schools being a popular destination.
We thought we'd highlight just a few of the many things that an Olympic motivational speaker can bring to the pupils in a school to help you make your mind up when considering who to book for your next school speaking engagement;
Will to Win
Any professional sportsperson has the will to win, the will to be the best in their field, and Olympians are no different. An Olympic speaker can offer pupils advice on how to instil the will to win into their mind-set and how best to implement this in the sporting arena.
Hard Work
Being a medal winning Olympian requires a huge amount of hard work and commitment; skills which can be attributed to many other areas of life and work. An Olympian will inspire pupils with their story and the results that such high levels of work have led to, whilst encouraging them to do the same in any walk of life.
Focus
At school age there can be many distractions, leading to focusing on one or two key things being difficult to achieve. Our Olympic motivational speakers will offer tips and advice on how to focus the mind, switch off the other things that may distract you and ensure the pupils give themselves the best chance in all that they do.
Success Against Adversity 
Many Olympians have a story which has seen them overcome hardship at some point in their life to take home a gold medal. Our Paralympic and Olympic athletes can help pupils who may be going through similar hardships in their own lives come out the other side and make a success of their life.
Alongside being at the pinnacle of their sports, Olympians can also be inspirational figures for a wide range of people, with school children being one of the key demographics. If you would like an Olympic speaker to visit your pupils, give our team a call today or send us a message via our online form.