William Higham's Predictions for the Future of Work Post-Covid-19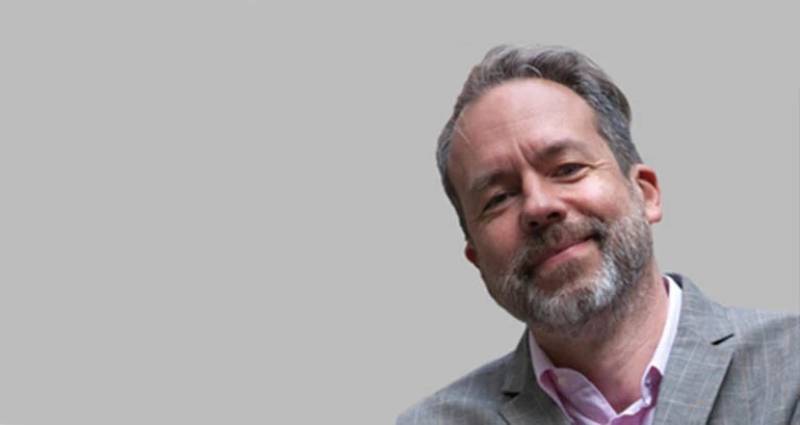 When the British government announced the 19th of July as the end of Covid-19 restrictions, businesses across the country started preparing for the "new normal".
Remote working and rapid digitisation have defined 2020 and 2021, but will such trends continue? We interviewed the founder and CEO of Next Best Thing, William Higham, to hear his thoughts.
Source: https://www.bbc.co.uk/news/uk-57809691
In this post, William will answer the question: what is the future of work?
William Higham's Future of Work Predictions:
What Does the Future of Work Mean?
Definition: The future of work is a topic that predicts the upcoming trends across all industries. Commonly influenced by technology, society and shifting generational expectations, future of work experts prepare businesses for their changing market.
Reflecting on the study of futurism, William Higham said:
"Because the world is less certain, we have more 'grey swans'. As many know, a 'black swan' is what you call something that you really couldn't have expected.
"A grey swan is something that you don't know exactly when it will happen, but you can be pretty sure it's likely to happen.
"So, global warming, the fact that we're starting to see more ground-up organisations, people being more concerned about what's happening with governments, new pieces of technology that are going to be disruptive – these are all grey swans.
"These are things that are likely to happen, and you have to be ready for them, even if you don't exactly know when they will happen."
The future of work after Covid-19 is one of the most important topics of 2021, as companies hope to hit the ground running when pandemic restrictions ease.
Discover William's predicted future of work topics below:
Digital Disruption
The digital revolution has defined the 21st century, but since the Covid-19 pandemic, it has drastically accelerated.
Now, digital disruption has fast-tracked the success of many businesses, and limited the reach of others – William believes this is due to the popularity of e-commerce.
"There are other trends that the pandemic has actually accelerated, the core trend there being online behaviour. Many more people are now using the internet for video calls and e-commerce in areas they've never done before.
"If it's something that actually adds to your life, that you enjoy and helps you, then you will continue doing it, and I think the pandemic has really accelerated this."
Flexibility & Autonomy
In 2020, all non-essential offices were forced to work from home, giving millions of employees a taste of flexibility and autonomy.
William attributes this collective experience to the shifting expectations from employees, who want to continue this control over how, where and when they work.
"We're really starting to see that flexibility and a positive community are most valuable, as individuals are enjoying the time spent working with other people.
"Giving people more freedom and autonomy is increasingly important, and the idea of people feeling that they're working for a particular purpose is vital."
Skills Acquisition
The shift to e-commerce has caused a significant skills gap and a new wave of employees who wish to adapt to the digital disruption. They want businesses to support their professional development, another facet of the increased autonomy.
William urges businesses to invest in their employees or risk losing talented staff.
"I think we're going to see more and more people wanting to get involved and take their lives into their own hands, and [businesses] will need to reflect this.
"People will want to be prepared for things, and so [businesses] will need to help them learn new skills and take control."
Community-Focused
We have all spent the last year confined to our local communities. With restrictions easing, Wiliam believes people will continue to invest in their neighbourhood, and businesses should do the same.
What is important to your employees and consumers must be important to your organisation. William's advice? Your business should invest in local offerings and be an active member of the community to keep up with this future of work trend.
"The local community is becoming more important with so many people working from home.
"In the last year, people have been forced to stay in their local communities, people who might have commuted are suddenly looking at their local community and shopping in stores they never shopped in before, talking to neighbours they've never spoken to before.
"There's this whole idea of interacting with other people and, again, from a brand point of view, there are so many things that brands can do to help that, to bring people together and localise their offerings.
"People can move from one brand to another these days, but, if you make them feel that they're part of a community, that the brand is looking out for them and they feel they're having some influence on the brand, that will be where the loyalty comes from."
Hygiene Standards
In March 2020, it was reported that hand sanitiser sales increased by 255%, due to growing fears surrounding Covid-19. Over a year since then, many people are still concerned about their health and hygiene, a trend that William thinks will continue.
If your business relies on consumers or employees sharing a small space, it is important to value hygiene and cater to the new expectations for cleanliness.
"Environment-specific trends arise purely because of the environment. For example, the increasing importance of hand hygiene and masks is something very specific to this time.
"Sharing food was a huge growing trend but that will ease back, making it a decelerator. You're not going to see peanuts on the bars of pubs for a while!"
Source: https://news.sky.com/story/coronavirus-rise-in-demand-for-hand-sanitisers-and-hygiene-products-11948021
Work/Life Balance
Gone are the days of overtime and being overworked, now, employees want to achieve a better work/life balance. The 2020 and 2021 pandemic has taught people that life is for living, not working, and the importance of "calming down".
William urges businesses to take stock of their purpose, view their employees as people with meaningful lives, and leave the fast-paced workplace culture behind.
"I think there's this whole idea of calming down. We've been running in this marathon for years, wanting to buy the latest thing, rushing our careers, and wanting everything about growth.
"When you stop, having been running for a long time, that is when it's time to ask, 'am I running in the right direction? Should we keep running next time? Should we walk? Where are we going?'.
"[People want to] relax a bit, look back, take stock and decide what's really important and what should motivate us."
Health & Wellbeing
The Covid-19 pandemic has highlighted the mental health crisis prevalent in the UK. As loneliness and stress have taken their toll on the British public, William believes that businesses have a responsibility to ensure peak wellbeing in the workplace.
The impact of the pandemic will be evident for decades to come, making health and wellbeing one of the most important topics of discussion for future of work events.
"There are other trends that were important before and have been maintained, one of these being health in general.
"We have seen people become increasingly focused on their physical and mental health, which is something that is evidentially continuing."
Book a Future of Work Speaker
Read our official interview with William Higham, to discover more of his predictions for the future of work.
To hire a future of work speaker, like the insightful William Higham, for your event, call a booking agent on 0207 0787 876 or complete our online booking form for more information.