Denver Broncos upset the odds to beat Carolina Panthers at Super Bowl 50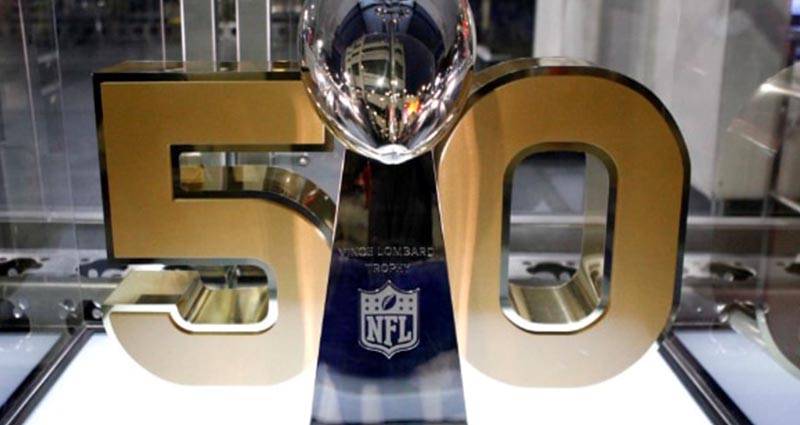 In the world of sport , there are several high-class fixtures that get the entire world talking – the finals of the Champions League, World Cup, Rugby World and the Olympic 100m race are seen by hundreds of millions of people all across the planet.
Few games, however, carry as much lustre as the Super Bowl - not only is the game itself the annual pinnacle of American football, but even the half time show has a life of its own.
Sunday saw the 50th edition of the Super Bowl take place, and once again it proved a momentous occasion, with the unfancied Denver Broncos putting up a strong defensive display to clinch a 24-10 win over the Carolina Panthers.
The stage appeared set for Cam Newton, the Panthers' quarterback and the 2015 MVP, to clinch the illustrious Vince Lombardi Trophy, but as it turned out, the Broncos had the veteran Peyton Manning in their ranks, and the day – and the Super Bowl ring – would end up in favour of him and his team.
In any field, success is achieved through a combination of factors – planning, hard work, teamwork, composure, confidence, motivation and desire.
The Broncos clinched the Super Bowl in this manner, and with the help of Champions Motivational Speakers, you can recruit the services of a motivational speaker who will invigorate your workforce in the same manner.
Charles van Commenee is one such individual. Born in Amsterdam, he got involved in coaching from an early age and rose through the ranks of the Dutch athletics federation whilst also mentoring individual athletes like Huang Zhihong and Denise Lewis – who won gold at the Sydney Olympics thanks to his abilities.
Following his success with Brit Denise, he then spent time working in the United Kingdom, taking on the role of national athletics head coach in 2008 ahead of the London Olympics, and did a fine job of transforming the organisation's culture and securing a number of medals at the nation's home Games.
A specialist in leadership, communicating and team-building, Charles has more than 30 years' experience in getting the best out of athletes and now he shares that expertise as a motivational speaker at conferences and corporate events around the UK.
To book Charles van Commenee as the speaker at your event, contact Champions Motivational Speakers by completing the online form or calling +44 1509 85 29 27.