10 Speakers Who Have Shown Great Mental Resilience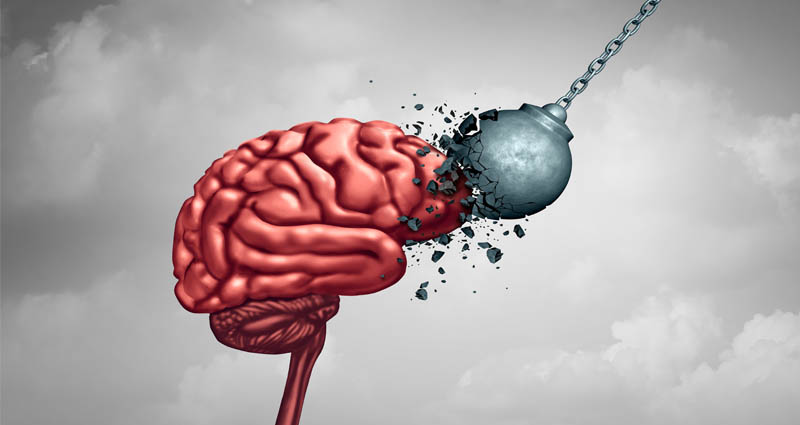 In the worlds of business, sport, adventuring and more, mental resilience is a key skill. It is a process of adaption in the face of adversity, which strengthens your endurance like a muscle. A resilient mind has the stamina to overcome hardship, to learn from the experience and apply such life lessons to future hurdles.
In this post, we explore ten inspiring speakers who have each shown incredible strength and determination throughout their lives. Browse our selection of speakers on mental resilience below then contact a booking agent to learn more.
Ross Edgley
"The harder your preparation, the tougher the training, the more difficult the conditions, the greater the benefits will be when it comes to facing a challenge. In other words, hardship helps forge heroism."
Ross Edgley has pushed the boundaries of human endurance through his adventures. He was named in the Guinness World Records for The World's Longest Staged Sea Swim, a staggering achievement that saw Ross swim 1,792 miles and build his mental resilience. Having already completed 30 marathons in 30 days and dragged a MINI Cooper 26.2 miles, Ross continually looks towards the next big challenge, showing an inspiring drive that he shares at events.
Mandy Hickson
"When you are in the middle of pushing boundaries you don't think about it, but now I want to show any boy or girl that they can achieve their dreams – if they work hard enough and stay true to themselves."
When Mandy Hickson faced disappointment, having failed the computer-based test required to become an RAF pilot, she showed incredible mental resilience to pick herself up, try again and succeed. Mandy later became the first female pilot on her Frontline Tornado Squadron and the second woman to fly a Tornado GR4 on the front line, a testament to her determination and commitment.
Nicola Adams
"I was lucky as I was in a gym where I was accepted as a girl who did boxing. Now the perception of women's boxing has totally changed. I think it's now my responsibility to keep the bandwagon rolling."
As the first female boxer to win Olympic Gold, Nicola Adams' mental resilience allowed her to shatter glass ceilings on her way to sporting fame. She is also the first openly LGBTQ+ boxing Olympic champion, a reflection of the challenges she has faced due to her gender, sexuality and race. At events, she imparts the qualities needed to set world firsts with audiences, and the power of mental resilience.
Martin Johnson
"Whether we realised it at the time or not, we had bloody good players, bloody good coaches and a brilliant opportunity to go and do it."
Martin Johnson proves that a resilient mind can achieve staggering feats of athleticism – including winning the 2003 Rugby World Cup. Captain of the England national rugby team at the time, Martin's leadership skills steered the team to defining success, dominating such formidable sides as the All Blacks and Australia's national team. Martin expressed significant mental strength to lead his team.
Clive Woodward
"If you are serious about winning at the highest level you have to be serious about not having a single rock in your team. It's often the most experienced person in the organisation who is unteachable."
Staying with the 2003 Rugby World Cup, Clive Woodward is credited with coaching England's team to significant success. At events, he teaches audiences how to grow mentally resilient teams through endurance tactics and wellbeing support. Armed with key strategies for improving workplace performance, he shares his own story of mental resilience to inspire others.
Derek Redmond
"We all get to a point in our lives where we have to make a decision, whatever that decision is, make it with confidence and go for it."
Derek Redmond enjoyed great sporting success as a track athlete, setting British records and earning Gold World Championship medals. However, at the 1992 Barcelona Olympics, he suffered a career-ending injury only 250 metres from the finish line. Derek employed his mental resilience to hobble the remaining length of the track, and, in the arms of his father, he completed the race to the applause of 65,000 spectators.
Kelly Holmes
"Sometimes, when I walk out onto the track I think, 'what am I doing here? Why do I put myself through this?' But that's when you really get into your focus... you focus on the race you are going to run."
As an athlete, Kelly Holmes earned several Gold medals and set many British records. In her personal life, however, she suffered greatly with her mental health, the story of which she shared on BBC Radio 4's All in the Mind. At events, the motivational speaker teaches audiences how vulnerability and open discussions lead to mental resilience.
Ranulph Fiennes
"There is of course never any point in crying over spilt milk – the key is to learn from failures and then to keep going."
Named the World's Greatest Living Explorer, Ranulph Fiennes has faced great adversity to complete his incredible adventures. Physical and mental endurance are key attributes of explorers, as they face the earth's most challenging climates to conduct scientific research, raise money for charity and push the boundaries of human ability. Ranulph is a pioneer of mental resilience, as his expeditions showcased incredible endurance and determination.
Eddie 'The Eagle' Edwards
"There was always a chance that my next jump would be my last. A big chance! "
Few speakers understand how to build mental resilience quite like Eddie 'The Eagle' Edwards. Having set his sights on the Winter Olympics, he struggled with low funds, a lack of support and old equipment, but with his determination, Eddie set the British record for the ski jump. Expressing incredible mental resilience, his public speeches reveal how to set and achieve your goals.
Kenton Cool 
"Adventure is a learning tool of the next generation"
Kenton Cool has shown incredible mental resilience during his daring feats as a mountaineer. Having become one of the first people to cross Everest, Nuptse and Lhotse without returning to base camp, Kenton pushed his mind to the limit to navigate the treacherous terrains of some of the world's biggest mountains. The recipient of the Piolet d'Or Award, Kenton is now booked as a speaker to share how he showed mental resilience on his journey to the top of the mountain.
Book a Mental Resilience Speaker
To book one of our experts on mental resilience, get in touch via our online form or call us on 0207 0787 876 to receive your free quote.