How Are Motivation and Leadership Linked?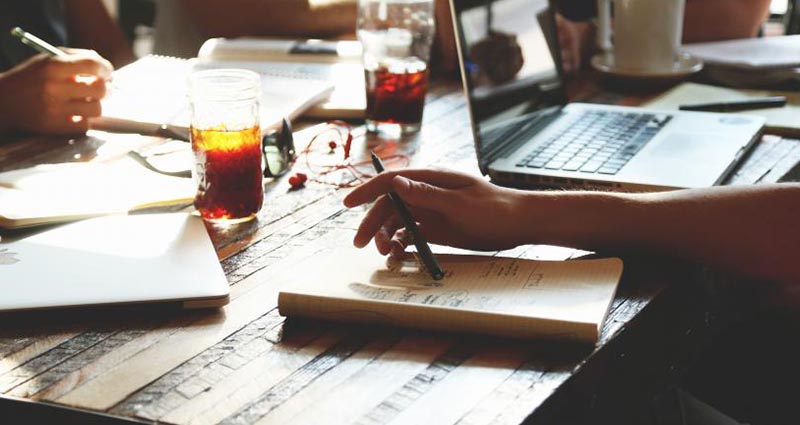 Keeping a well motivated team is key to long term success, so the link between motivation and leadership is clear. If, as a leader, you are able to act in a manner in which your team are motivated to do the best they can in their everyday tasks, and in turn for you, your leadership will in most cases be deemed a success.
Sound easy enough doesn't it, but it's always the case that things are easier said than done. With a number of speakers on our books who talk about both motivation and leadership, we thought we'd highlight some of the common topics covered regarding the methods in which a good leader will be able to motivate others.
A Good Leader Will Motivate By…… Showing Passion 
If those in the team can see that the person leading them is passionate about what they do, day in and day out, they are going to be far more inclined to do the best that they possibly can in their line of work.
If a leader has a negative attitude and fails to put their heart and soul into each task, this will quickly pass on to their team members who will believe this to be standard practice; a very difficult situation to recover from.
A Good Leader Will Motivate By…… Involving Others in Decisions
A team should work together to move forward, and along the way there will undoubtedly be very big decisions that need to be made. By involving all of the team, or at the very least a number of key individuals, in those big decisions, the workforce will feel as though they are playing a pivotal role in the company's development.
Springing surprises on the team with huge changes that they have had no involvement in will soon turn them against their leader and create a despondent atmosphere where any future changes, either good or bad, will be difficult to implement.
A Good Leader Will Motivate By…… Offering a Personal Touch
Whilst a leader has goals, objectives and targets that must be reached, it is still important to take a keen interest in the well-being of team members, be there for them to talk to when necessary and notice any changes in behaviour where an underlying personal issue may be the cause.
It can be easy to be standoffish and reluctant to engage with others due to the stresses and strains of management, but for team members to engage with their leader, the same level of interaction must be given in return.
A Good Leader Will Motivate By…… Being a Role Model
There is very little chance of running a successful team if the leader isn't seen as a role model and doesn't lead by example. For new members coming in a team, they need someone to look up to in order to ensure they follow the best practices of the company, and that should always be from their line manager.
Issues will very quickly arise if a leader isn't a role model, as other members of the team will see certain behaviour as the norm due to the fact it is what their manager is doing.
Those speakers who specialise in motivation and leadership have seen the good, the bad and the ugly first-hand throughout their careers, so if you are taking your first steps into management or are struggling to juggle the demands of leadership alongside hitting targets, their advice and guidance is most certainly worth considering.