Top Leadership Speakers To Drive Business Growth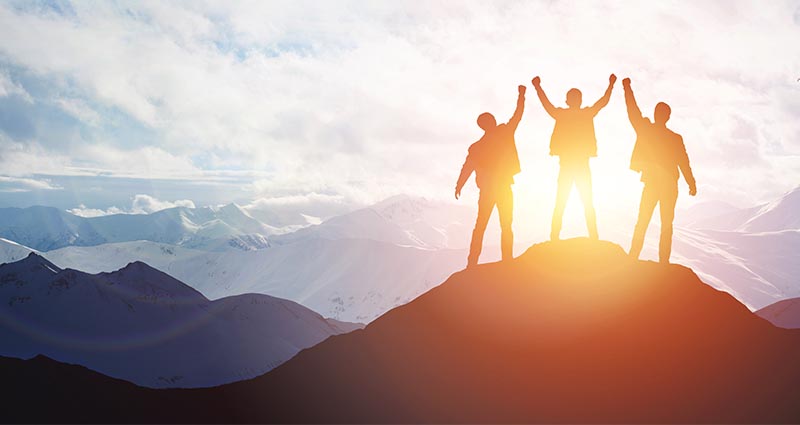 Leadership is an important facet in every team, whether it be at work, in sport, or in life-or-death situations such as the frontline of war. Individuals have to be able to step up to the plate, keep calm in the face of adversity, manage their teammates and make the right decisions.
Any trainer worth their salt will recognise the difference between leadership and management; a leader and a mere boss, and millions of coaches, speakers and experienced leaders have contributed their own thoughts to the subject. For example, John Maxwell says:
"Leaders become great, not because of their power, but because of their ability to empower others."
In our latest post, discover just some of our many empowering leadership speakers, who are guaranteed to inspire personal and professional growth within your corporate team.
Lord Sebastian Coe
World Record Holding Athlete
Leading the 2012 London Olympic bid was Lord Sebastian Coe, whose influence proved pivotal in putting the illustrious tournament in British hands for the first time since the second world war.
Not since 1948 had London hosted the games and after unsuccessful UK bids from Birmingham and Manchester in previous games, Lord Coe was drafted to chair the British Olympic Association.
The appointment was rewarded, as Lord Coe's strong leadership skills, and 'impressive presentation' was enough to win over the International Olympic Committee. Leading the process from beginning to end, Lord Coe was inspirational in putting on an event to remember.
Speaking Topics:
The London 2012 Olympic Bid
The Organisation of an Olympic Games
Leadership within British & International Athletics
Themes of Teamwork & Leadership
Linda Moir
Head of 'The Dream Team'
Linda Moir was one of the other big-name leaders associated with the success of London 2012. Employed to oversee the customer experience at London 2012, Linda built a team of 'games makers' who became central to the whole experience at the games.
Known affectionately as the 'dream team' - the 15,000 strong team composed of contractors, employees and volunteers underwent many hours of training under Linda's expert leadership. At the close of the Olympics, the team was lauded as one of the great success stories.
It was her dedication and drive to uncover excellence among the 'games makers' that ensured Britain re-established a waning reputation for quality customer service.
Speaking Topics:
Business Management
Motivating Your Staff
Virgin Atlantic
Organising the 'Games Makers' at London 2012
Customer Experience
Incentivising a Team
Brian McBride
Former Managing Director at Amazon
Brian McBride thrived at the helm of such globally renowned businesses as Amazon, ASOS and T-Mobile. As a speaker, he shares with audiences the skills and strategies that led to his success, key topics at corporate conferences. Your guests will be starstruck by Brian's exciting anecdotes from some of the most recognisable companies in the world. 
Among many of his impressive achievements, Brian was the Non-Executive Director of the BBC Executive Board, a member of the UK Government's Digital Advisory Board and a Managing Director of Amazon. From corporate to political roles, the many impressive positions Brian has held adds to his reputation as a transformational business leadership speaker.  
Speaking Topics:
Unforgettable Branding
Marketing & Advertising
Rapid Digitisation
Online Retail
Business Strategy
Ben Hammersley
Technologist & Futurist
A futurist and technology speaker who has inspired countless corporate audiences with his fascinating command of technology as we know it, and the advancements and problems we face in the future, there is no doubt Ben Hammersley has become a masterful journalist in the technology space.
Having penned bestselling books including a series on Hacking and worked as a digital correspondent for The Times and editor for the UK's Wired magazine, Hammersley's speeches are especially sought at conferences and university events worldwide.
Speaking Topics:
Business Development
Social & Cultural Trends
Digital Innovation
The Future of Technology
Brigitte Scheffer
BBC World Arabic Correspondent 
A BBC Correspondent in the Middle East, Brigitte Scheffer has for many years covered current affairs and politics in the Middle East. She has covered devastating terrorist attacks, as well as some of the most high-profile conflicts.
She previously held a directorial role for the Government of Saudi Arabia, leading media relations for the government and royal family. Speaking six languages including Arabic, Brigitte is one of the most extraordinary journalists and broadcasters in the world today.
Speaking Topics:
International Relations
Current Affairs
The Middle East
Politics
Media Relations
Lance Corporal Johnson Beharry VC
Military Leadership Speaker
A military hero, Lance Corporal Johnson Gideon Beharry VC was awarded the Victoria Cross in recognition of two selfless acts of bravery while on duty in Al-Amarah, Iraq. Twice he was in army vehicles attacked by missiles and enemy fire, and twice he steered his colleagues to safety.
What makes Johnson a particularly motivational speaker is that audiences feel his stories of incredible bravery, not just on the battlefield but when he came home to recover as well.
And he tells people about the war as it was, rather than how it is portrayed by others who weren't there - making him a truly inspirational leadership speaker.
Speaking Topics:
Inspiring a Team
Bravery
Challenging
Leadership
Drive & Determination
Pen Hadow
Arctic Expedition Leader
Pen Hadow offers unique insight into exploration as well as the plight of the Arctic Ocean, and the threats posed to both the ecosystem and the ice caps. His incredible real-life experiences are ideal to impress guests, with the information he can provide able to spark exciting debates.
There are few in the world as experienced in this area as Pen Hadow, who remains the only person in history to have trekked solo from Canada to the North Pole.
In addition to his solo experiences, Pen Hadow can discuss the intense dangers and importance of strong situational leadership from his challenges of leading an award-winning international research programme and arctic mission.
Speaking Topics:
Goal-setting and setbacks
Team Performance & Improvement
Pioneering Mindset & Breakthroughs
Motivation – Finding It & Keeping It
Risk vs. Rewards
Leading an Expedition
Global Environmental Change & Corporate Sustainability
Pete Cohen
Corporate Leadership Coach
Pete Cohen is one of the UK's leading corporate performance and motivational business speakers, a published author and an established media personality with more than 20 years of experience in addressing and inspiring business leaders, executives, employees and the general public.
Highly regarded by some of the foremost companies in the world including IBM, Pfizer, BAA, Royal Bank of Scotland, Boehringer Ingelheim and Thomas Cook, Pete's interactive, humorous and engaging style has always gone down a treat with his audiences.
Gifted with an impressive ability to inspire, motivate and galvanise people, Pete truly understands the way the human mind works. Using this exceptional skill, he can maximise potential and unlock talent in any individual. His motivational capabilities have extended to helping people with weight loss, fitness and self-esteem.
Speaking Topics:
Keeping Your Customers Happy
Being Exceptional in Business
Maximising Your Motivation
Loving Your Work
Getting The Balance Right
The Art Of Winning
Coping With Change
Being part of a Great Team
Gareth Davis
Business Management Speaker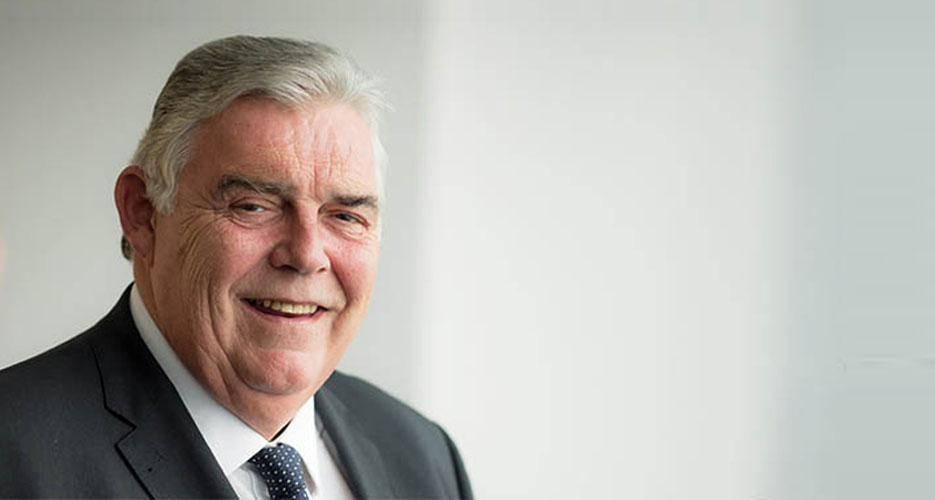 Officially one of the most successful active CEOs in the world, Gareth Davis spent 38 years at Imperial Tobacco in several roles, including Director of Finance and Executive Director, and helped transform the company into one of the most efficient in the world.
An internationally renowned business speaker, Gareth delivers comprehensive talks on issues that include corporate transformation, as well as management and leadership of large companies with an emphasis on business and finance expertise.
One of his recent speaking engagements was for the Merchant Risk Council at the world's largest e-commerce and payment conference in Paris, where 95 per cent of the audience rated him excellent.
Speaking Topics:
Lessons in Leadership
Mergers & Acquisitions
The Art of Success
Maximising Efficiency In Your Workforce Through Organisation & Motivation
The Importance Of Consumerism
Corporate Transformation
Cultural Integration
Book a Leadership Speaker For Your Corporate Event
You can enlist the services of great speakers from several areas, from sustainability to artificial intelligence, politics to exploration. Our team are on hand to pair you with the best and can come up with a dynamic shortlist in line with your brief and budget.
To book leadership speakers to appear at your corporate event, function or conference, simply contact The Motivational Speakers Agency by completing our online contact form or calling a booking agent directly on 0207 0787 876.