Motivational Qualities Needed To Win A World Cup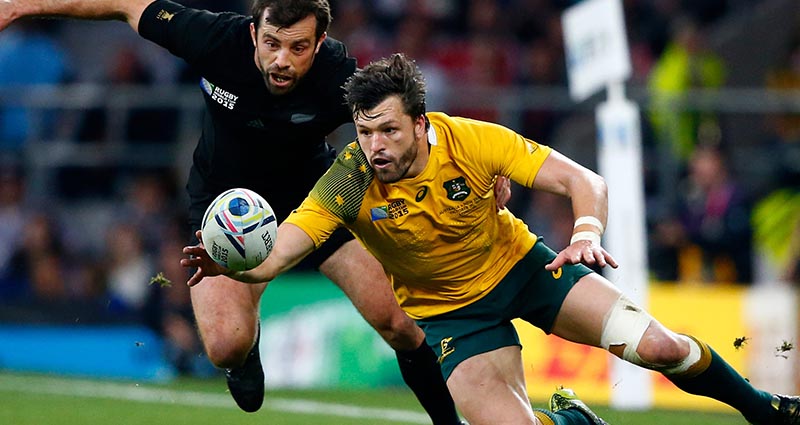 England has this morning been drawn against France and Argentina in what is shaping up to be a tricky Pool C at the 2019 World Cup in Japan. They will be hoping to make up for the humiliating showing back in 2015 when they became the first hosts ever to crash out in the group stages.
Meanwhile, two of the home nations will come up against each other when Scotland face Ireland in Pool A alongside the hosts Japan. Current world champions New Zealand will come up against South Africa in what promises to be a mouth-watering tie with Italy also in Pool B.
In a replay of the 2015 group stage, Wales and Australia will exchange blows with Georgia joining them in Pool D. Eight teams will be added to the groups when the qualification process reaches its conclusion in 2018.
With the 2019 World Cup shaping up nicely then, what qualities are needed to go all the way claim the sport's biggest prize?
Never Give Up
It may be a cliché but it really isn't over until the fat lady sings, or in this case, the referee blows his whistle. 2003 saw English rugby's greatest ever moment as they won the Rugby World Cup for the first time in their history.
In the final against Australia, they really had to go all the way with the match going into extra-time. In fact, Australia even levelled the score to 14-14 in the last minute of normal time to force the match to go the distance. England did not give up and continued coming at their Australian counterpart before Johnny Wilkinson scored his now world-famous dropkick in the 100th minute. Richard Hill MBE was on the pitch that day and during his motivational speaking engagements can talk about how the team refused to give up and won the trophy.
Work Hard
Someone once said that talent mean nothing without hard work, and they were absolutely right. When you think of the greatest sportsman to ever live, Muhamad Ali, Michael Jordan, Lionel Messi to name just a few, they are all of course highly talented individuals.

However, what has made them legendary sporting icons is the hard work they put in every single day to make themselves peak performers in their discipline. The same can be said in rugby. The 2015 New Zealand winning team was full of talent with players such as Dan Carter and Nehe Milner-Skudder but without the application and desire to turn this talent into performances the win would have been impossible.
Teamwork
Arguably this is the most important quality of all. Focusing on individual performances in a team sport will not get you anywhere and all of the greatest rugby teams over the years have had that incredible team spirit.
Supporting one another on the field to achieve success, and working to each other's strengths is vital if a team is to go all the way in a World Cup environment.
Without all of these qualities, teams cannot be successful and despite this being in a sporting context it is also applicable to a corporate workplace.
If you would like to book any of our incredible motivational speakers for your event or conference, get in touch with us today. Call us on 0207 1010 553 to discuss a booking or fill out the online form.