Motivational Qualities Needed To Win The FA Cup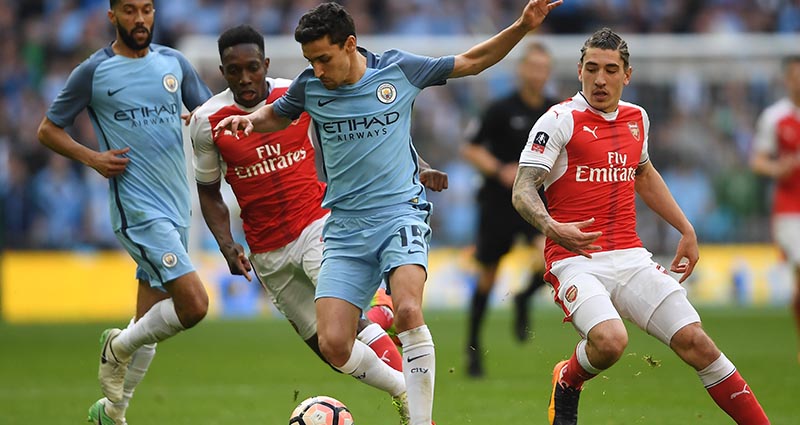 This weekend marks the end of the domestic football season with the FA Cup final between Chelsea and Arsenal. Chelsea goes into the game on the back of winning the Premier League title and are trying to secure the double in Antonio Conte's first season at the club.
Click here to see last weeks post analysing how Chelsea compare to previous Premier League champions.
Arsenal are hoping to banish the disappointment of missing out on the top 4 for the first time in 20 years last weekend but will have to overcome a defence crisis with Laurent Koscielney suspended, Gabriel injured and Shkodran Mustafi a doubt after suffering a concussion.
The oldest cup competition in the world, the FA Cup has created some memorable footballing moments over the years and created heroes out of numerous players. To win the FA Cup is an extremely prestigious honour and the whole competition is famed for its giant-killing exploits. Whoever wins this weekend they will need certain motivational qualities to achieve victory.
Determination
In modern day football, an accusation often levelled at footballers is that 'they don't care' or have a lack of effort. However, the notion of 'anything can happen' is particularly true in FA Cup finals and any lack of determination will result in defeat.
Being completely focused on the task at hand and giving your all is necessary for success. Take Tony Adams MBE as an example. A three-time FA Cup winner, he spent 22 years at Arsenal and was considered one of the best centre-backs of the time. Leaving everything out on the pitch even in defeat you could never fault him for lack of effort. This is also a key skill in a work based environment something that also makes Tony one of the best sports speakers on the circuit.
Going that extra mile
As well as having the required talent it is of course also important to put in the work on the training pitch. Putting in those extra hours can make all the difference when it comes to matchday something Sir Alex Ferguson knows only too well.
Winning five FA Cups during his tenure at Manchester United, including one part of the famous treble in 1999 these things would not be achievable if not for going that extra mile to ensure they are fully prepared for the match. The best motivational speakers around can help people achieve their own personal goals by showing them what is achievable if that extra effort is made.
Disciplined mindset
The worst thing to do when playing in a match of the magnitude of a FA Cup final is let the occasion carry you away. Of course, the end result is different to the average game but by approaching it with a different mindset to your usual game plan it can actually have detrimental effects.
A perfect example of how this was done correctly came in the 2008 final between Portsmouth and Cardiff. Despite being up against Championship opposition and therefore favourites, it was still one of the biggest games in the team's history. Manager at the time Harry Redknapp understood that sticking to the tactics that had saw them get to the final in the first place.
Whether it be in sport or a corporate workplace there will always be situations when you need to deal with high levels of pressure. With this in mind, remaining composed and focused on the job at hand rather than panicking is something everyone can learn.
If you would like to book any of our outstanding motivational speakers for your events or conferences. To book simply call us on +44 1509 85 29 27 or complete the online form.