Why Should I Use A Speakers Bureau To Hire A Motivational Speaker?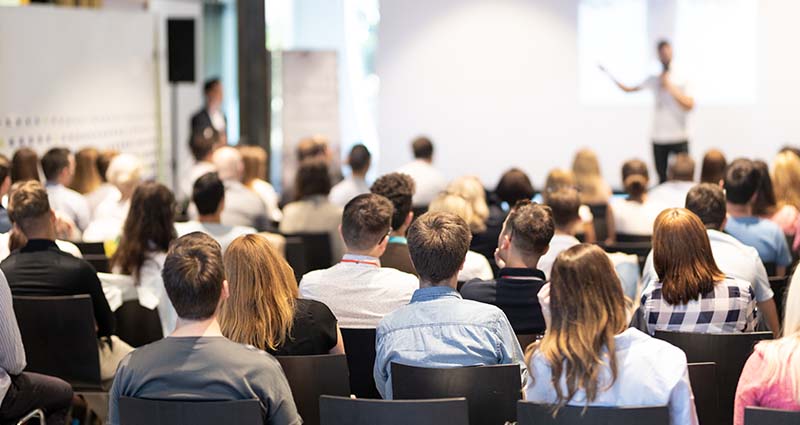 Motivational speakers are a great choice when booking a speaker for your event, able to inspire audiences to achieve success in all walks of life. There are many ways you can book a motivational speaker, but using an agency or speakers bureau is arguably the most effective way to ensure your event receives the very best talent available. Here at The Motivational Speakers Agency, we have compiled a list of reasons why you should use an agency when booking a motivational speaker.
Provide you with knowledgeable recommendations
With the public speaking industry being so diverse, it can be difficult to know who to book for your events. It is possible that you may become overwhelmed by the number of options available and it can be hard to pinpoint who is the correct fit for your business or corporate event.
An agency can eradicate these concerns, presenting you with a variety of suitable options for you to choose from. Every event is different and therefore will require a motivational speaker who can perfectly match the theme of your occasion. If you do have someone specific in mind, an agency is able to facilitate this, as well as present you with alternative options should your first choice not be available.
Eliminate wasted time
Booking a speaker takes time and time=money, so instead of taking up yours let a speaker bureau use their time instead. Inform us of what speaker you require and let us do the hard work of finding the perfect fit for your event.
For starters, when planning an event, you may not know who you want to perform at your occasion. Instead of spending your precious time searching- a leading agency can quickly formulate a list of exciting options that fit with the focus and themes of your event. They are able to tailor the talent to your event and have likely seen, heard and experienced many of these speaker's speeches live, so their recommendations can prove authentic and reliable.
Provide personalised service and you will not pay more
A speaker's bureau or agency usually charges a commission to the speaker, not to the business or organisation they are speaking for. This means what you pay will be no more than if you were to go directly to the speaker. So, in addition to cutting out the complexities, you are getting a professional service that is essentially free of charge or for a minimal fee.
Another advantage is that they have significant experience dealing with these speakers, meaning they should have an after-dinner speakers price list to suit various budgets. An agency can spend time with you, getting to know your requirements for the event and match you with the motivational speaker who suits you. The Motivational Speakers Agency are committed to offering a unique personalised service to all clients, and our team of experts can ensure you find a motivational speaker who is perfect for your occasion.
Access to the best in the business
A good speakers agency presents a wide array of options in several different fields. With keynote speakers available all over the world and able to speak on a multitude of topics from peak performance to business management, politics to sustainability, technology to sports, motivation to innovation - you will likely find a speaker that suits your event to a T
A range of talent is available to browse on their website, so you can read about your prospective speakers, see the topics they discuss and often view a video of them speaking. With thousands to choose from it can feel like a tall order though, so the best way is by talking through your requirements and asking your chosen agency to recommend any number of speakers that you can then view in as much detail as you wish.
The bureau handles the complexities and there is no drama
As well as knowing the qualities and benefits of the speakers they sell, a speakers bureau handles all the requirements needed for events to run smoothly. This means you do not stand to risk anything at your event. They will handle the regulations, the contracts, the full booking process as well as scheduling communication between the two parties.
If there is to be any form of 'issues' a speaker's bureau will be on hand to sort the complexities. Right up until the last minute (a rarity) a good speakers bureau is able to come up with an alternative speaker at the drop of a hat, saving you from any complications.
They will also take care of the travel and accommodation for the speaker and ensure they arrive at your event in plenty of time so that your schedule runs entirely to plan. They will support you through the full process from start to finish including a courtesy call to know your thoughts at the end.
How can you work with a top speaker's bureau or agency?
As one of the leading UK speaker agencies, The Motivational Speakers Agency provide a professional service with family values. 20 years' experience of supplying speakers to events in 43 countries and for 1000s of events every year has taught us what works best for our clients.
To book one of our incredible motivational or keynote speakers, browse our categories. Or how about give one of our dedicated booking agents a call on 0207 0787 876 and fill out our online contact form.