Speaker Spotlight: Celebrity SAS Star Ollie Ollerton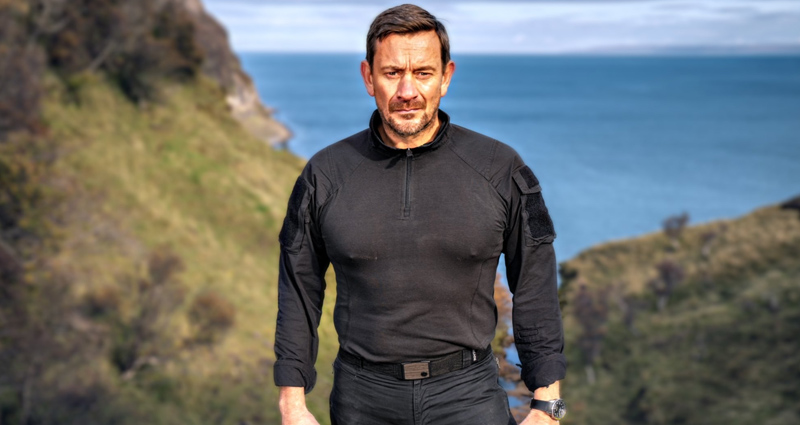 Star of the reality quasi-military training, SAS: Who Dares Wins, Ollie Ollerton has led a high stakes lifestyle. Starting in the military, he has since used his experiences as an author, television presenter, businessman and as a motivational speaker.
With a natural instinct to challenge the status quo, Ollie's motivational presentations are utterly captivating. He gives his audience a unique insight into live combat, telling stories straight from the front line. Let's take a look at the illustrious life of Ollie Ollerton.
Military
Aged 18, Ollie joined the Royal Marine Commandos. During his early career, he toured the world with his team, spanning from Northern Ireland to Iraq. Upon returning to the UK, he embarked on the SAS Special Forces Selection, a physically and mentally challenging series of tasks. Ollie rose victorious, flying through each test of endurance, resilience and commitment.
Only five out of 250 people passed the course, one of which being Ollie. He then joined the Special Boat Service, which led him to become a Special Forces Combat Frogman and train as a Submersible Dive Vessel pilot. Multiple missions tested Ollie's willpower over the next six years, including hostage rescue and counter-terrorism.
Business
Ollie is also a successful business owner. He founded BREAK-POINT to change how corporate and public clients viewed performance. As the CEO and a licensed Prism practitioner, Ollie gives clients a competitive advantage, inspiring them to exceed their self-perceived limits through teamwork.
Ollie's business influence doesn't end there. He has also released a range of nutritional supplements named Battle Ready Fuel, inspired by his love of fitness. Ollie built the brand to focus on mental strength and physical strength in equal amounts. He has also released a novel and app titled Battle Ready, that helps people to achieve their goals through nutrition, wellbeing and fitness.
Using his unique experiences, Ollie has earned a reputation as an insightful writer. His novel, Break-Point, soared to the top of the Sunday Times Best Seller list, with readers internationally praising the honesty, unapologetic tone. The novel explores Ollie's thrill infused life, from his time in the military to his television appearances.
Television
Produced by Channel 4, SAS: Who Dares Wins is a television programme unlike any other. The military training programme stars motivational speaker Ant Middleton, a fellow former SAS soldier. British viewers can't get enough of the show, which follows contestants as they endure a replicate Special Air Service selection course.
Ollie plays an integral role on the show, putting the candidates through their paces. Influenced by his first-hand experiences, audiences love his honest, no-nonsense nature.
Speaking
From Shell to Vodafone, Ollie has spoken for a range of clients. Testimonials of his motivational presentations describe him as inspiring, honest and insightful, reflecting Ollie's commitment to public speaking. Capable of improving a team's productivity, his story of struggle and success motivates corporate audiences to push their own limits.
To book military speaker Ollie Ollerton, contact us by filling in our online contact form or by calling a booking agent directly on 0207 1010 553.