Speaker Spotlight: Former CTO Of Tesla, JB Straubel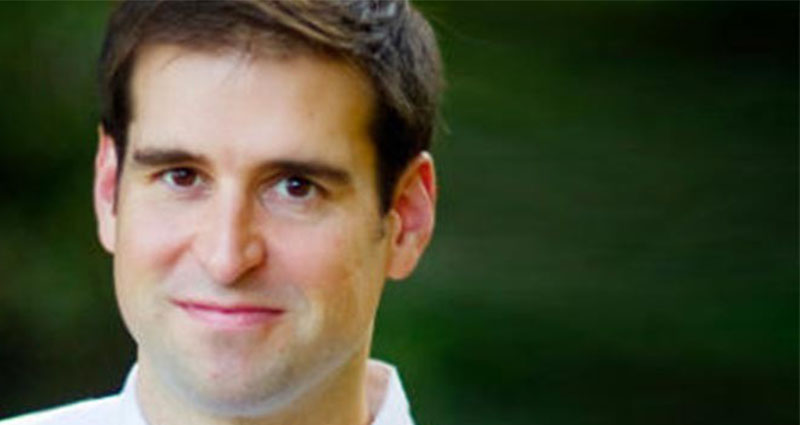 Pioneer of technological advancements, JB Straubel, is one of the most popular digital disruption speakers on the circuit. With his unrivalled influence, he spent 16 years as Tesla's Chief Technology Officer, a role that he held until 2019. Straubel has been honoured with several industry-leading accolades, the mark of a globally respected technologist.
As one of the top digital disruption available to book, Straubel's expert knowledge ranges from technological advancements to business best practices. When booked for events, he provides predictions for future trends, on track to disrupt the current market.
Who Is JB Straubel?
Did You Know?
Straubel built a Porsche 944 that earned the 240 V SC/B world electric vehicle racing record!
Tesla
As a valuable member of Tesla's founding team, Straubel thrived with the iconic electric vehicle brand, alongside Elon Musk. He spent over a decade as their inaugural Chief Technical Officer, before transferring to an advisory position. Prior to leaving the brand in 2019, Straubel is credited for Tesla's technological achievements, including the vehicle's design, engineering and pioneering electric motors.
During his time with Tesla, Straubel oversaw every stage of the brand's production process. He reviewed their partners and vendors, as well as evaluated the success of new engineering designs. Arguably Straubel's most notable achievements was his pioneering battery technology, which has set the standard for the electric motor vehicle industry.
Find out more about Straubel's decision to step down from his role as the CTO of Tesla.
Other Ventures
Straubel graduated from Stanford University in 1998 with a Bachelor of Science, and 2000 with a Master's degree. He continues to lecture at the prestigious university, educating the next generation on digital disruption and sustainable technology. Straubel's popular class is titled Energy Storage Integration class in the Atmosphere and Energy Program.
In 2017, Straubel founded Redwood Materials, a research and development company that specialises in sustainable engineering. Through their positive practices, Redwood Materials has pioneered the next generation of recycling processes. The startup is continuing to set the standard for sustainability, thanks to Straubel's innovative mindset.
Additional roles reflect Straubel's diverse career. He previously worked as the CTO and co-founder of Volacom, a design organisation specialising in "high-altitude aircraft platform[s] using a novel hydrogen-powered electric power plant". While with the company, Straubel created the long-endurance hybrid propulsion concept used by Boeing. He has also been a consultant for such high-profile firms as Taproot Ventures, as well as several startups.
Honours
In celebration of his influential work, Straubel has been publicly recognised:
2008 Innovator of the Year by MIT's Technology Review.
Featured in the Popular Science magazine in 2007.
Featured in the Stanford Magazine in 2008.
Showcased in The Economist in 2006, driving Governor Arnold Schwarzenegger around in a Tesla Roadster.
Digital Disruption & Keynote Speaker
Straubel is in high demand on the speaking circuit. With his decades of experience and passion for the electric motor vehicle industry, corporate audiences from across the world have already benefited from Straubel's expert insight.
As of 2020 JB Straubel has been honoured to appear at the following events:
2008 MIT's Emtech conference, discussing green transportation.
Keynote speaker at the 2008 Stanford Alumni EDAY.
Featured on the transportation panel at the 2008 Plug In.
Clean, Secure, and Efficient Energy Panel at Stanford University in 2007.
Spoke at the 2012 DESIGN West conference for UBM Electronics.
Among his other previous speaking topics, Straubel has previously discussed such subjects as climate change, CO2 levels and his role at Tesla.
Book JB Straubel
To book one of our insightful digital disruption speakers, including JB Straubel, browse and select a desired topic and simply complete our online booking form or call us on 0207 1010 553. If you're hosting a webinar, you can also take a look at our free top tips to make sure yours is a success.