The Official Top 16 Digital Disruption Speakers to Book for 2022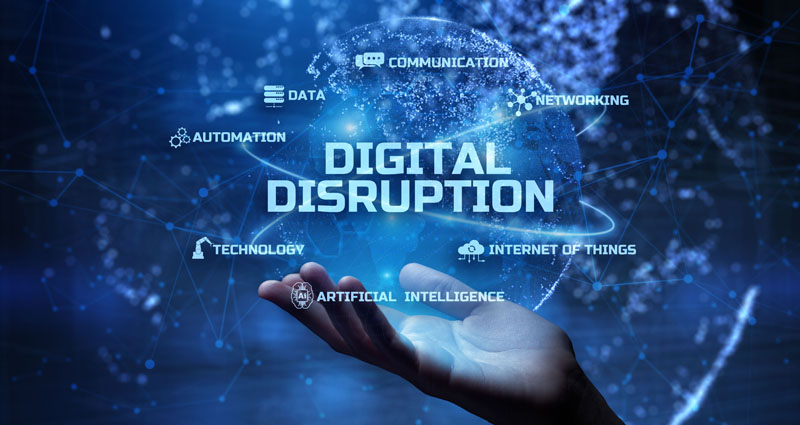 Defined as the effect that changes in digital capabilities have on fundamental behaviours in cultures and markets, digital disruption will undoubtedly shape the future. With 70% of companies already having a digital transformation strategy in place, make sure that you add to that percentage and know how to digitally transform your company when digital disruption occurs. With 40% of executives saying that digital transformation improves operational efficiency, it is crucial to have detailed knowledge of this important aspect of the modern workplace.
A great way to do this is by booking one of our official top 15 digital disruption speakers, perfect when looking to increase understanding of how to deal with digital disruption and stay ahead of the curve.
Who Are The Top Digital Disruption Speakers to Book?
Official List of Digital Disruption Speakers to Book!
Check out our list below then contact one of our booking agents for a free quote.
Inga Beale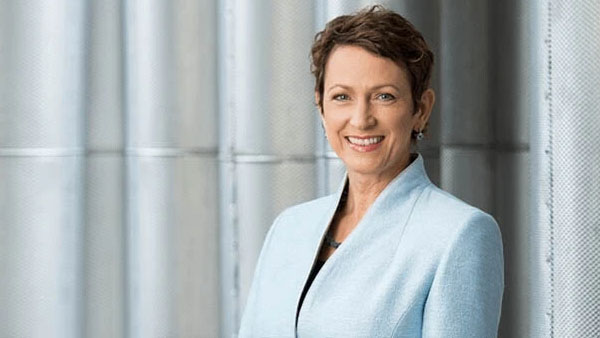 "She was sensational. So clear. A great storyteller. Candid and inspirational - exactly the two things we wanted to land. They loved her. As did me and my boss… Please share a big thank you to her and for all the help you have provided in the process" – Jemima, PepsiCo
Dame Inga Beale has enjoyed a highly successful career, famed for her history-making role as the first female CEO of Lloyd's of London. Passionately advocating for workplace equality, Inga has also made history as the first openly Bisexual person to be named top of the OUTstanding & FT Leading LGBT Executive Power List.
During her time at Lloyd's of London, Inga transformed the operations of the company, modernising the company from operating on paper to operating digitally. Digitally disrupting Lloyd's of London, Inga revolutionised the day-to-day operations of the company and brought it firmly into the 21st century. When booked as a digital disruption speaker, Inga shares the story of how she transformed a 325+-year-old company to run with the times.
Duncan Wardle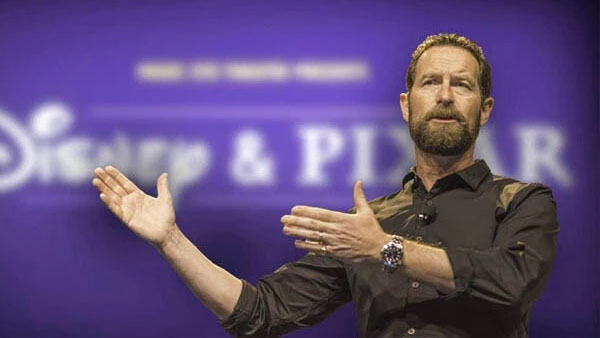 "He was fabulous! The team loved him and the feedback was really, really positive. We also did an after session 5-star feedback and the majority (99%) were 5's. I hope you will pass on our appreciation for the work he did to make this a success and we look forward to other opportunities to work together in the future." - Nicole, GSK
Famed for his role as the Vice President of Innovation and Creativity at Disney, Duncan Wardle has experienced digital disruption throughout his career. Changing Disney's innovation and creativity strategies to suit new disruptive technologies, Duncan now also shares his expertise on the Metaverse – enriching audiences with his knowledge of how you can prepare your business for the Metaverse, and how this disruptive technology will shape one-of-a-kind experiences and the future of communication as we know it.
JB Straubel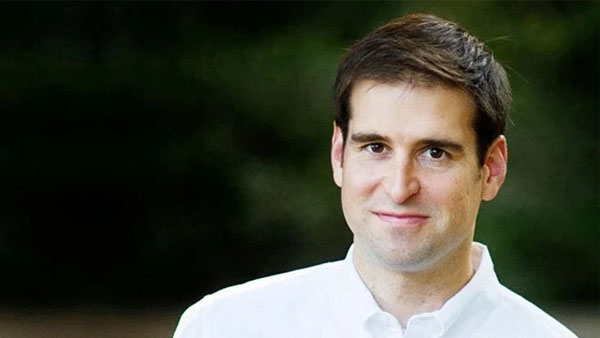 JB Straubel played a major role in the development of the iconic Tesla car, working as Tesla's inaugural Chief Technical Officer. Today, JB is the Co-Founding CTO of Redwood Materials, a company dedicated to recycling lithium batteries and e-waste, like discarded electrical items. Throughout his career, JB has experienced great digital disruption, and has shaped his company to comply with digital disruption, disposing of batteries often found in mobile phones. Having also ensured that Tesla cars had the most revolutionary technology, book JB Straubel to help your company adopt digital transformation.
Werner Vogels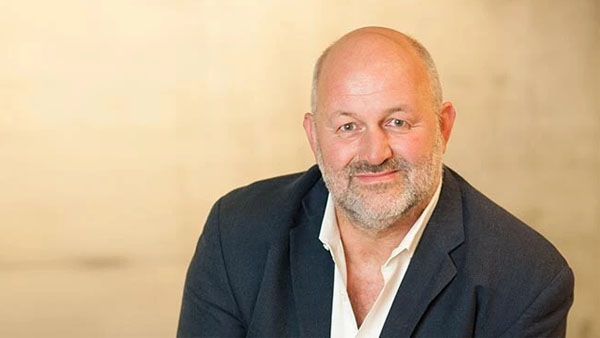 Werner Vogels has enjoyed a successful career driving technological advancements and innovation. Famed for his role as the Vice President and Chief Technology Officer at Amazon, Werner has sat at the helm of a company that has caused major digital disruption in the retail industry. Managing a company that allows people to order thousands of different items from the comfort of their own home for a minimal delivery fee, Werner is credited for Amazon's Dynamo – their shopping cart storage engine used by millions of people each and every day. Also credited for Amazon's cloud computing, Amazon Web Service, book Werner as a digital disruption speaker to learn how he disrupted the retail industry.
Oscar Salazar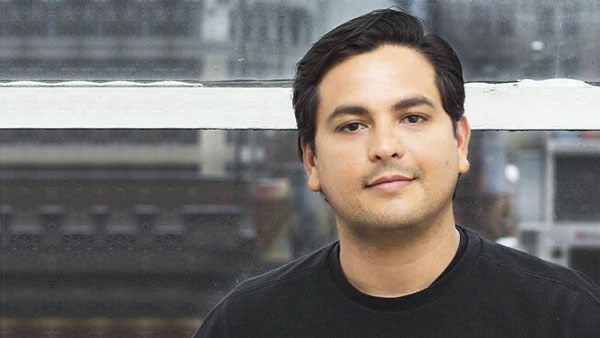 "He certainly engaged the audience as a whole and all who spoke to him individually as well. He was a great guy." – University of Iowa
Oscar Salazar is a successful businessman, who made his fortune as one of the co-founders of Uber. As the former Chief Technology Officer of Uber, Oscar was responsible for developing the technology that continues to allow users to book taxis via their mobile phone, track the driver and make e-payments for their travel. Revolutionising the taxi service industry with technology, Oscar knows what it takes to digitally transform an industry. With Uber now operating in over 83 countries, book Oscar to speak on how he orchestrated digital disruption with such success.
Marc Randolph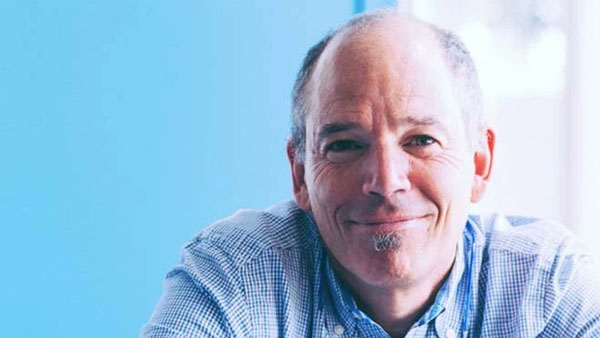 Marc Randolph is renowned for sitting at the helm of one of the entertainment industry's most disruptive platforms, Netflix. Famed as one of the co-founders of Netflix, Marc brought the entertainment streaming platform to fruition, now used by over 222 million people worldwide. Having caused major digital disruption with his invention, Marc and his team caused huge video rental chains to go out of date, such as Blockbuster. When booked as a digital disruption speaker, Marc highlights the importance of staying ahead of the curve and ensuring that your business can cope in the face of digital disruption.
Brian McBride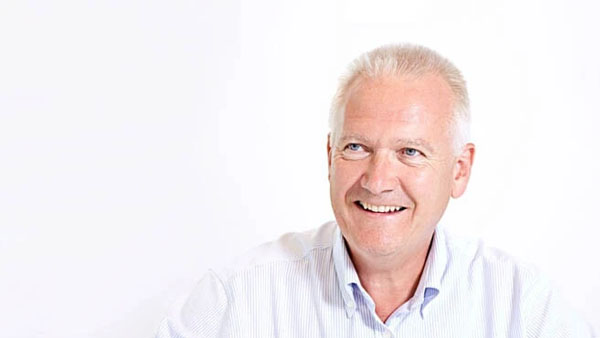 "Brian's talk was excellent and went down so well with our customers who have all commented on how much they enjoyed his talk on their feedback forms." – Lauren, Logistex
Brian McBride is a recognised industry leader in the digital sector, having spent over 15 years working with some of the biggest companies. He is best known for his roles as the Chairman of ASOS and the Managing Director of Amazon. Two companies that have caused major digital disruption in the retail industry, Brian knows first-hand what it takes to stay ahead of the curve and deliver a service that technologically savvy customers need. Having also worked for digital companies such as Xeron, Dell and IMB, Brian has expert technical knowledge and advises audiences on how they can create strategies to cope with digital disruption.
Keren Elazari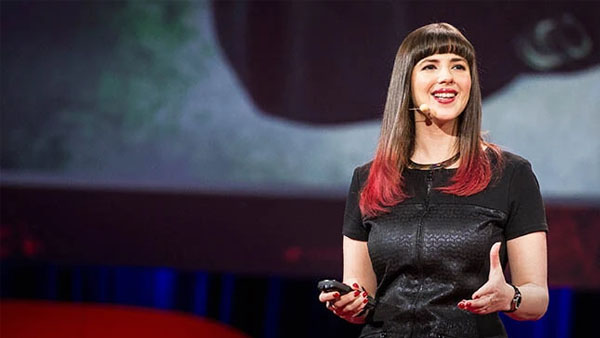 "Keren was great. She was a highlight of our meeting and I received great feedback about her presentation. She was lovely to speak with, as well!" - ARGO Group
A leading authority on technology, Keren Elazari is the esteemed author of Women In Tech and the first Israeli woman to grace the TED talk stage – delivering her speech Hackers: The Internet's Immune System. Picked as one of TED's Most Powerful Ideas in 2014, Keren specialises in cyber security, hacking, coding, artificial intelligence and digital disruption when booked as a speaker. Educating the next generation of ethical hackers, Keren engages with audiences on how they can adapt to digital disruption and ensure that their company stay ahead of the curve. Highlighting how digital disruption can lead to malicious hackers, Keren advises companies on how they can protect themselves against cyber attacks too.
Katie King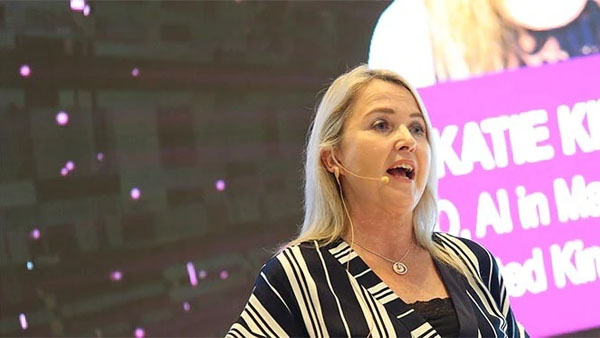 Katie King is an internationally sought-after management consultant, who has a wealth of experience working with the likes of Richard Branson, Accenture, Harrods and O2.
Specialising in marketing, Katie is also an avid artificial intelligence expert acting as a member of the UK Government All-Party Parliamentary Group Task Force for the Adoption of AI. Having authored the book Using Artificial Intelligence in Marketing, Katie pushes the importance of adapting businesses to meet the changes of digital disruption, through adopting technology such as AI. Encouraging businesses to transform digitally, book Katie King as a digital disruption speaker to futureproof your business.
Kim Phan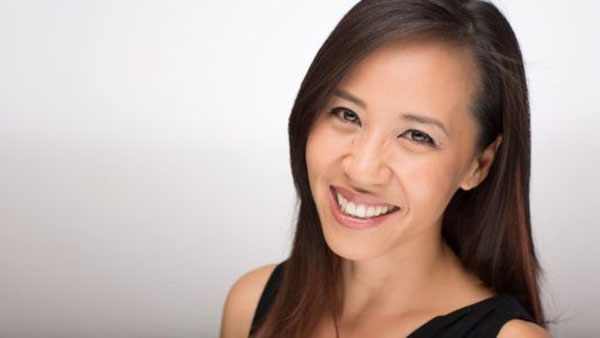 Director of ESport Operations for Blizzard Entertainment, Kim Phan is a trailblazer for women in technology and has digitally disrupted the world of entertainment with the popularisation of Esports. Working on games such as Starcraft, Heroes of the Storm and Warcraft 3, Kim is continually transforming the digital landscape with more and more interactive content. When booked as a digital disruption speaker, Kim engages with audiences on how they can use digital platforms to revolutionise business and stay ahead of the curve.
Jesper Buch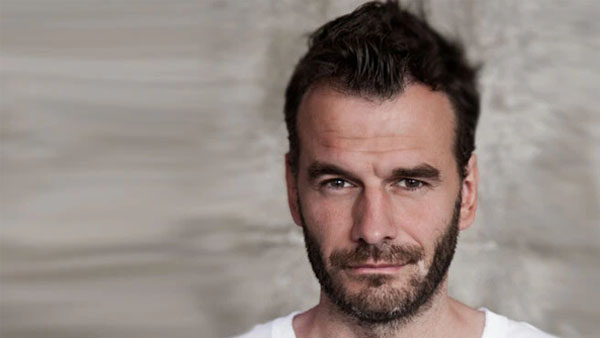 "Jesper is a super focused online expert. He's got excellent skills in optimising websites and making them profitable. He is a professional leader with great coaching skills. I highly recommend Jesper!" - Martin, Lead Designer, Manyone
Jesper Buch is another businessman that caused great digital disruption, famed as the Founder of Just Eat. Revolutionising the food & drink industry, Jesper created a platform that allowed people to see all of the takeaway food venues in their local area, place an order and have it delivered without so much as speaking to a human being. When booked as a digital disruption speaker, Jesper shares the genius behind creating the disruptive technology of Just Eat, and how businesses must stay ahead of the curve to create a successful business.
Sarah Armstrong-Smith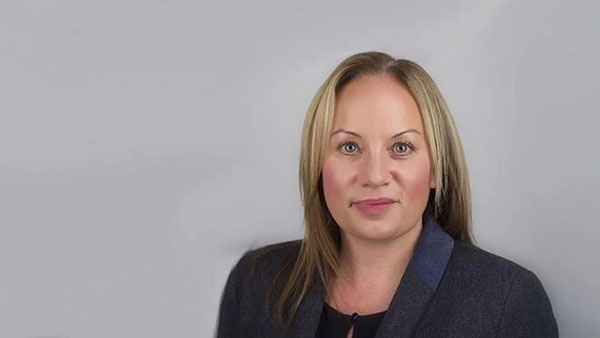 "Sarah was an absolutely fantastic speaker – so interesting and a wealth of knowledge and stayed around afterwards for photos and a chat (I think she was actually last to leave!). I would really recommend her for future speaking jobs." - Samantha, Leicester Tigers
Sarah Armstrong-Smith is currently sharing her expertise as the Chief Security Advisor at Microsoft, operating at the forefront of the cybersecurity industry. Working in digital transformation and cloud adoption, Sarah is an expert at staying ahead of the curve and ensuring that Microsoft continues to disrupt digitally. Named as one of the Most Influential Women in UK Tech, Sarah helps businesses to prepare for digital disruption and how to deal with a crisis when it does arise. Book Sarah Armstrong-Smith as a digital disruption speaker to ensure that you are ready for a highly digital future.
Martha Lane Fox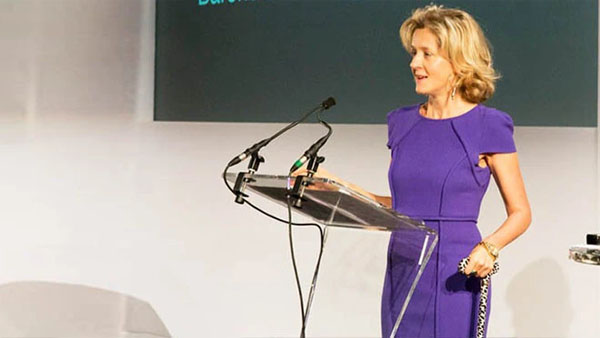 "Martha was really impressive and a number of our board approached her afterwards for a further conversation and to thank her. Our Chairman felt it was one of the best conversations we had ever hosted at our board dinners." – James, Mastercard
Martha Lane Fox is a highly successful businesswoman, who is famed as one of the co-founders of Lastminute. A revolutionary piece of technology, Martha and her team's invention allows users to browse hundreds of travel and leisure destinations and make reservations across the globe. Causing major digital disruption, Martha's invention eliminated the need to visit a physical travel agent, allowing users to browse hundreds of holiday destinations all in one place from the comfort of their own homes. Today, there are several other similar sites, all taking inspiration from the disruptive success of Lastminute. Book Martha Lane Fox to discover how you too can be digitally disruptive in your own industry.
James Dyson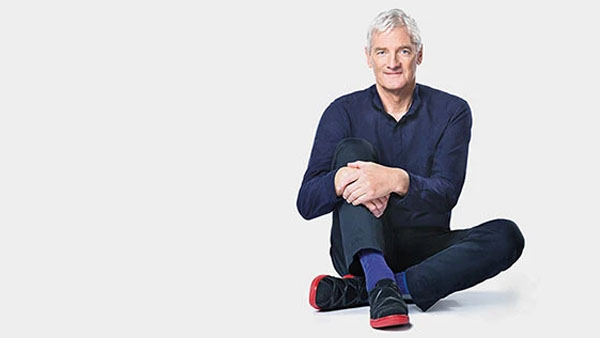 Sir James Dyson is a revolutionary entrepreneur, famed as the Founder of Dyson, one of the UK's most iconic household appliance brands. Bringing new concepts to the market, James was soon selling one-of-a-kind vacuum cleaners, fans and hairdryers to hundreds of consumers across the globe. When booked as a digital disruption speaker, James highlights the importance of meeting futuristic expectations, to ensure success as technology continues to evolve.
Larry Kasanoff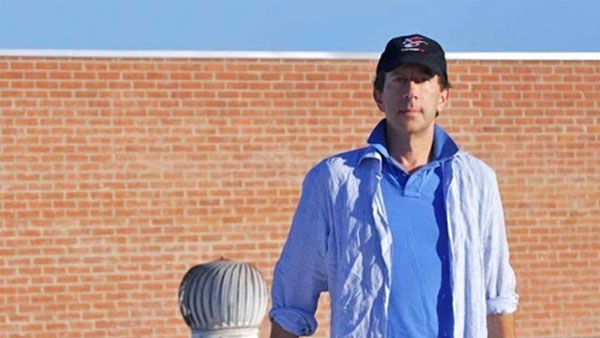 Larry Kasanoff has enjoyed a successful career in the film industry, famed for working on iconic films such as Terminator and Mortal Kombat. Currently the CEO of Threshold Entertainment Group, Larry has revolutionised film with new technologies. From morphing to CGI rendered in GPU in Asure Cloud, Larry's films changed the film industry as we know it and cause great digital disruption. When booked as a speaker, Larry can discuss the importance of digital disruption and transformation, along with revolutionary future technology – such as the Metaverse.
Jonathan Shaw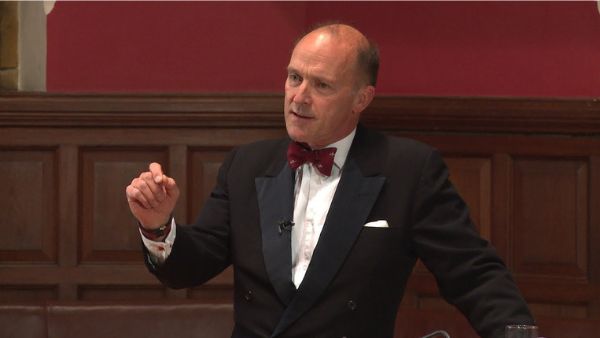 "He was really excellent at yesterday's conference; thoughtful, insightful and a powerful presenter. He provided real value to our conference." – Neil, FutureWorld
As the first military personnel to take the role of Head of Cybersecurity for the British Army, Jonathan Shaw has been at the forefront of digital defence for several years. Though digital disruption has opened doors for new and innovative technologies, it also poses a significant cyber threat, highlighting the importance of keynote speakers like Jonathan. With both political and corporate experience, he is the ideal speaker for events of all shapes and sizes, as Jonathan can apply his knowledge to large and small organisations alike. Equipped with highly engaging presentations on hacking, cybersecurity and global politics, Jonathan is an essential speaker in your digital disruption line-up. 
Book a Digital Disruption Speaker Today!
If you are interested in booking one of our skilled digital disruption speakers, get in touch with one of our industry-leading booking agents. Either fill out our online contact form or call directly on 0207 0787 876 to secure your insightful digital disruption speaker today.