Speaker Spotlight: Sir Chris Hoy MBE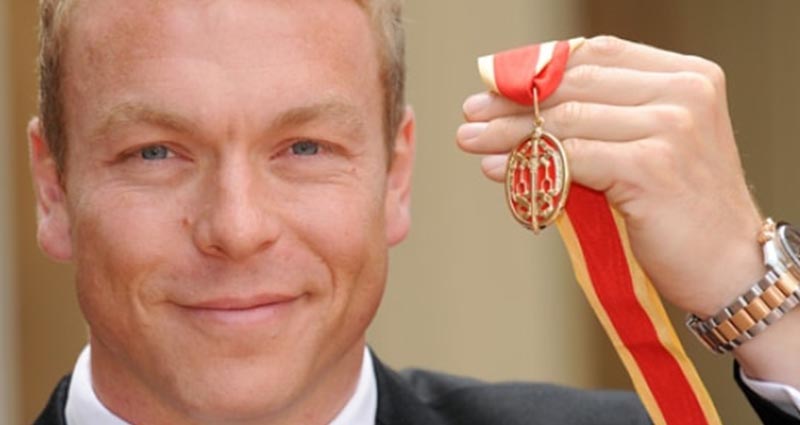 One of Britain's greatest ever Olympians, Sir Chris Hoy shares the honour of winning more gold medals than any other British athlete. Six gold medals across three Olympic Games means Sir Chris knows exactly how much determination and commitment is needed to sustain success at such a high level of elite sport. This makes Sir Chris a fantastic motivational speaker and he can use the knowledge that he has sourced throughout his career, and apply it to the corporate world.
A true sporting icon, Sir Chris is a fantastic choice of motivational speaker. Throughout his career, Sir Chris has regularly demonstrated qualities that are necessary in a corporate environment to be successful. As well as winning individual races, Sir Chris was also part of the 2008 and 2012 Olympic winning team sprints. In this event, every one of the three riders had a key role to play and everybody needed to be fully focused and committed to the cause, for the whole teams benefit. This is also applicable for corporate companies and businesses. For them to be successful, everyone must be working towards the same goal, or the company will not flourish as it should do.
This makes Sir Chris a great option of motivational speaker as he can offer guidance and support to employees, encouraging them to be the best they can be as well as perform at the highest level possible. At the London 2012 games, Sir Chris was selected as Great Britain's flagbearer and became a role model to millions of people. Sir Chris led by example and went on to achieve such huge success in cycling, making him such a great motivational speaker.
Having experienced some of the biggest achievements in his field, Sir Chris has a wealth of informative and engaging anecdotes, which he is thrilled to share with all audiences. One topic he can talk about in depth is peak performance. Having the determination and extreme will to win is what sets Sir Chris apart from other athletes.Having Sir Chris perform a talk for your company has the potential to give your business the edge and boost that is requires to the best possible.
To book Sir Chris Hoy as a motivational sports speaker for your corporate event or conference, contact The Motivational Speakers Agency on 0207 1010 553 or fill out our online booking form.