10 Politics Speakers Ideal for 2022 Conferences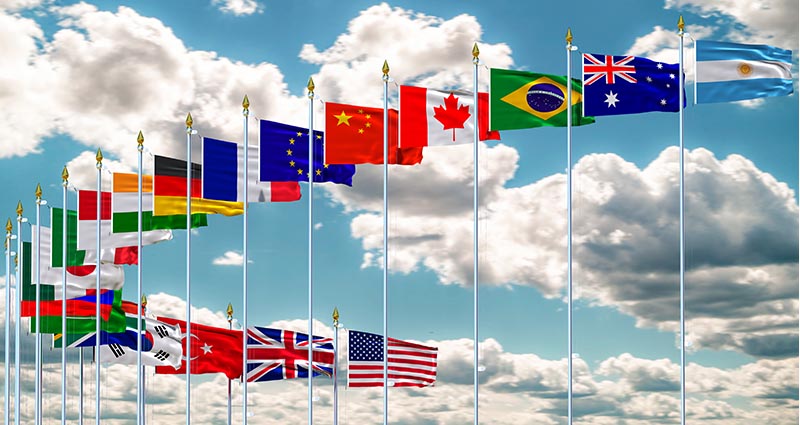 Energy Crisis. Coronavirus. Global Negotiations. These are just a few of the topics that dominated headlines throughout 2021, and look set to do the same in 2022.
Invariably, we have been left with more questions than answers to many of the issues that have dramatically shifted the political landscape over the last 12 months, and who knows what we will be talking about this time next year.
However, here at The Motivational Speakers Agency, we have a whole host of fantastic political speakers on our roster who have years of experience in the world of politics. They use their incredible insight to shed light on the biggest political stories of the year at events.
Some of the people we can offer for your event and conference include:
Luciana Berger
Advocate for maternal mental health support, Luciana Berger, was the first Shadow Minister for Mental Health.
Her career within politics was marred by antisemitic abuse, which led Luciana to raise her voice and combat anti-Jewish sentiment still rife in British politics.
When booked for events, she can reflect on Labour's efforts to eradicate antisemitism, the need for more mental health support and the value of diverse opinions.
Luciana Berger is Best Known For:
Fighting Antisemitism in Politics
Advocating for Mental Health Support
Being the Managing Director of Edelman
Craig Oliver
Craig Oliver is credited for David Cameron's political success, as the former Prime Minister's Director of Politics and Communication.
Having also worked for BBC Global News, he is well adept at discussing the latest current events with professionalism and integrity.
As Brexit continues to dominate the headlines, Craig's role as Director of the Remain Campaign makes him the perfect speaker to reflect on the events that led the UK to leave the EU.
Craig Oliver is Best Known For:
Being a Principal at Teneo
Insight into Post-Brexit Britain
Former Director of Politics and Communications for David Cameron
Catherine Mayer
As co-founder and President of the Women's Equality Party, Catherine Mayer has been on the frontlines of gender equality since 2015.
Her political responsibilities focus on equal representation, shared opportunities and an end to violence against women.
Also publishing Attack of the 50ft Women, a "feminist call to arms", and Good Greif, a memoir about grief in the Covid-19 era, Catherine can discuss a wide range of topical subjects at events.
Catherine Mayer is Best Known For:
Co-Founding the Primadonna Festival
Co-Founding the Women's Equality Party
Publishing Good Greif on Greif & the Covid-19 Pandemic
Alan Johnson
Alan Johnson, former Labour Party Cabinet Member, has witnessed first-hand the evolution of modern British politics since 1997.
He has served in such influential roles as Secretary of State for the Home Department and Shadow Chancellor of the Exchequer between 2009 and 2010 and was the MP of Kingston upon Hull West and Hessle for 20 years.
When booked for events, Alan's leading insight is invaluable for understanding 21st-century British politics.
Alan Johnson is Best Known For:
Being the Former Member of Parliament (MP)
Secretary of State for the Home Department & Shadow Chancellor of the Exchequer
Writing This Boy: A Memoir of a Childhood
Samuel Kasumu
Samuel Kasumu bridges the gap between business and politics. Having spent a period of his career in politics, before founding Elevation Networks, his unique perspective serves to educate and empower corporate audiences at events.
Samuel is the youngest member of the Prime Minister's Race Disparity Advisory Group, where he had a valuable impact on the Conservative Party, and Chair of the African-Caribbean Alumni Network, the UK's largest Black professional network.
Samuel Kasumu is Best Known For:
Advocating for Racial Equality
Founding the Elevation Networks
Being the Youngest Member of the Race Disparity Advisory Group
Andrew Neil
One of the UK's best political journalists, Andrew Neil regularly discusses the biggest issues with leading politicians.
Never short of an opinion, his no-nonsense approach to interviewing high-profile public figures has delighted audiences for years.
He has interviewed the likes of David Cameron, Nick Clegg and Theresa May, so can discuss what it was like conversing with such significant members of British politics as a speaker.
Andrew Neil is Best Known For:
Interviewing Leading Political Figures
Being Chairman of GB News
Reporting on the Covid-19 Pandemic
Pippa Malmgren
Pippa Malmgren offers a unique insight into American politics at events. The former Special Assistant to the President of the United States is credited for George Bush's successful administration, as her experience in finance allowed Pippa to advise on economic issues.
Pippa is an economics expert, and offers a valuable vision into the future of financial markets at events, allowing her audience to tailor their strategies. Considering the turbulent 2020 US election, Pippa is an essential addition to events.
Pippa Malmgren is Best Known For:
Being Special Assistant to the President of the United States
Former Member of the U.S. President's Working Group on Financial Markets
Founding the DRPM Group & Co-Founding H Robotics
Alastair Campbell
Working as Blair's Director of Communications and Strategy between 1997 and 2003, Alastair Campbell was responsible for helping mastermind Labour's successful 1997 general election campaign, winning the support of many traditional conservative media outlets.
Starting as a journalist, he has become a prominent political speaker and a regular on the after dinner circuit. Alastair is always keen to share his views on any political topic.
Alastair Campbell is Best Known For:
Being Tony Blair's Spokesman & Campaign Director
Being the Downing Street Director of Communications
Publishing Living Better on his Mental Health Experiences
Oona King
As the 200th female and second Black female MP elected to UK Parliament, Oona King is a visionary, a pioneer and an essential figure in the fight for equality.
From 1997 to 2005, she was the Labour MP for Bethnal Green and Bow, a position from which Oona vastly improved the standard of diversity and inclusion in Britain.
In 2019, she was appointed Snap Inc's first VP of Diversity and Inclusion, a role that Oona reflects upon at events.
Oona King is Best Known For:
Former Chief Diversity Officer for Channel 4
Former Member of Parliament (MP)
Being Snap Inc's First VP of Diversity & Inclusion
Robert Peston
Host of the weekly political programme, Peston, and Political Editor for ITV News, Robert Peston has been at the forefront of British politics for several years.
During the 2008 financial crisis, he rose to fame thanks to his clear, concise and informative reporting style, as well as his exclusive on Northern Rock Bank's nationalisation.
When booked for events, Robert's light-hearted humour and political insight combine to create a truly unforgettable experience for all in attendance.
Robert Peston is Best Known For:
Founding Speakers for Schools
Hosting the Weekly Political Discussion Show, Peston
Former Business Editor & Economics Editor for BBC News
Book a Politics Speaker
To book any of the outstanding political speakers that we have here on our roster, simply get in touch with The Motivational Speakers Agency by filling in our online contact form.
Alternatively, call one of our booking agents directly on 0207 0787 876 for any further information that you require.