Top Three Motivational Speakers On: Leadership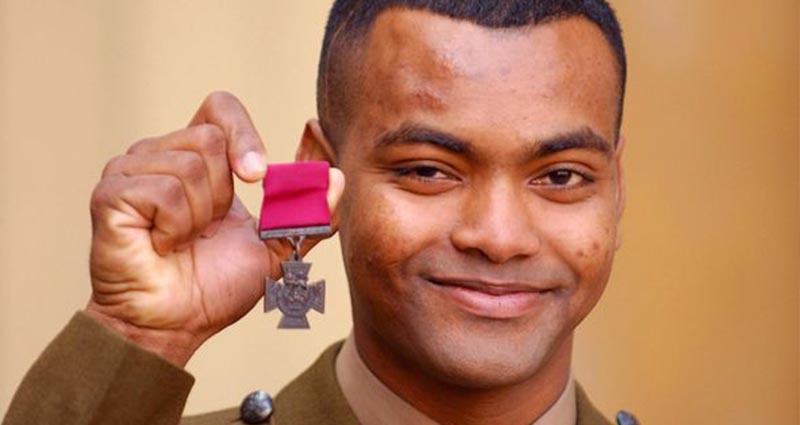 Leadership is an important facet in every team, whether it be at work, in sport, or in life-or-death situations such as the frontline of war. Individuals have to be able to step up to the plate, keep calm in the face of adversity, manage their teammates and make the right decisions.
Any trainer worth their salt will distinguish between a leader and a mere boss, and millions of coaches, speakers and experienced leaders have contributed their own thoughts to the subject. For example, John Maxwell says, "leaders become great, not because of their power, but because of their ability to empower others."
Here at The Motivational Speakers Agency, we have hand-picked three individuals who specialise in three different brands of leadership – corporate, military, and coaching.
Lance Corporal Johnson Beharry VC
A military hero, Lance Corporal Johnson Gideon Beharry VC was awarded the Victoria Cross in recognition of two selfless acts of bravery while on duty in Al-Amarah, Iraq. Twice he was in army vehicles attacked by missiles and enemy fire, and twice he steered his colleagues to safety.
The first time Johnson had to stick his head out of the vehicle so he could see where he was going, exposing himself to sniper bullets. Despite this, he led his crew and five other vehicles to safety, then got his wounded colleagues out of the vehicle. The second time, just a month later, he was hit in the head by shrapnel, later needing brain surgery to remove it.
Johnson was the first recipient of the VC since it was awarded posthumously to two soldiers who took part in the Falklands War in 1982 and he was its first living recipient since two soldiers received the award for their services in Vietnam in 1969.
What makes Johnson a particularly motivational speaker is that audiences love his stories of incredible bravery, not just on the battlefield but when he came home to recover as well. And he tells people about the war as it was, rather than how it is portrayed by others who weren't there.
Gareth Davis
Officially one of the most successful active CEOs in the world, Gareth Davis spent 38 years at Imperial Tobacco in several roles, including Director of Finance and Executive Director, and helped transform the company into one of the most efficient in the world.
He initially retired in 2010, but after a three-month break he went on to become chairman of bookmaker William Hill and, by 2012, added two more chairmanships to his name; FTSE 100 plumbing supplier Wolseley, and packaging firm DS Smith.
An internationally renowned business speaker, Gareth delivers comprehensive talks on issues that include corporate transformation, as well as management and leadership of large companies with an emphasis on business and finance expertise.
One of his recent speaking engagements was for the Merchant Risk Council at the world's largest e-commerce and payment conference in Paris, where 95 per cent of the audience rated him excellent.
Gareth's years of expertise in the industry and confident presenting style allow him to tailor his speeches to suit different audiences all over the world, making him an ideal speaker for any corporate event.
Pete Cohen
Pete Cohen is one of the UK's leading corporate performance and motivational business speakers, a published author and an established media personality with more than 20 years' experience in addressing and inspiring business leaders, executives, employees and the general public.
Highly regarded by some of the foremost companies in the world including IBM, Pfizer, BAA, Royal Bank of Scotland, Boehringer Ingelhelm and Thomas Cook, Pete's interactive, humorous and engaging style has always gone down a treat with his audiences.
Gifted with an impressive ability to inspire, motivate and galvanise people, Pete truly understands the way the human mind works. Using this exceptional skill, he is able to maximise potential and unlock talent in any individual. His motivational capabilities have extended to helping people with weight loss, fitness and self-esteem.
In addition, Pete is the author of 14 best-selling books with titles such as Shut the Duck Up!, Life DIY and Sort Your Life Out, and has even worked with a host of sports giants like Ronnie O'Sullivan, Ellen Macarthur and Arsenal Football Club, instilling them with a sense of confidence, discipline and leadership.
To book a motivational speaker to appear at your corporate event, function or conference, simply contact The Motivational Speakers Agency by emailing motivationalagent@championsukplc.com or by calling a booking agent directly on 0207 1010 553.