Geopolitics speakers News Posts
Geopolitics Speakers
Geopolitics combines a wide range of topics, covering international relations, foreign policy, technologies and territories. Drawing on the latest trends in the industry, we aim to offer industry updates, in addition to information on the top geopolitical speakers from around the world.
What Is A Geopolitical Speaker?
These speakers serve to prepare businesses for the future geopolitical landscape, based on the analysis of existing international relations. By uncovering political, economic and social trends, businesses who invest in a geopolitical speaker can expect to gain insider knowledge of complex territory relations. 
Regularly featuring at conferences and summits, these speakers educate executives on the future political influences their businesses will have to adapt to, including foreign policies and the constantly fluctuating international relations. From territories to technology, communication to transport, this diverse topic is a popular subject at industry events. 
What Is Geopolitics?
Described as the study of geography and politics, geopolitics is the ways in which one influences the other. Though it usually applies to the relations between countries, it can also be used to define de facto independent states with limited international recognition and the relationship between sub-national geopolitical nations. 
Also referred to as international relations, geopolitical studies explore foreign policies and determine future political behaviour. To determine such outcomes, geopolitical experts analyse demography, climate, natural resources, topography and applied science of certain regions. 
Though broad, the concept particularly focuses on the correlations between territory and diplomatic history. Suggested by Christopher Gogwilt, the term is more commonly used as a "synonym for international political relations" to "imply the global structure of such relations", building on "early-twentieth-century term for a pseudoscience of political geography".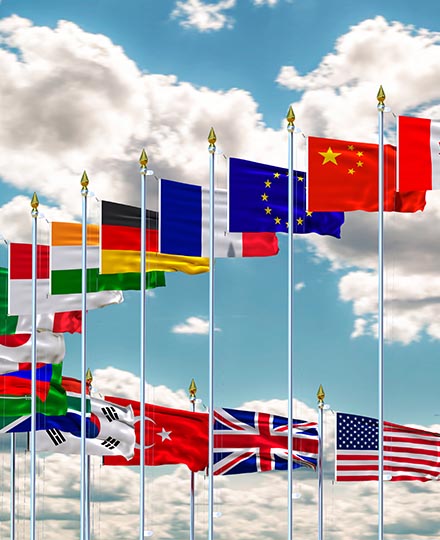 Megan Lupton
|
06th January 2021
Here at The Motivational Speakers Agency, we have a whole host of fantastic political speakers on our roster who have years of experience in the world of politics. They use their incredible insight to shed light on the biggest political stories…