3 of the most popular technology speakers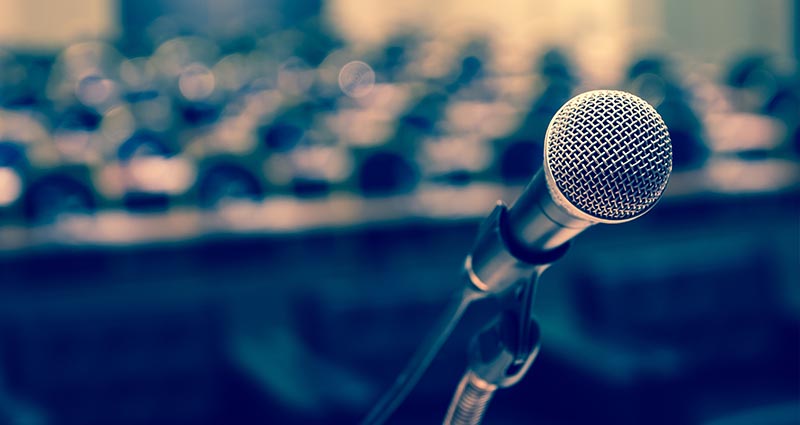 In 2017 technology plays a huge role in our everyday lives, whether that be doing our shopping, talking to our friends or buying our clothes. With this in mind now more than ever is the perfect time to book technology speakers for motivational events.
Sport, business and politics are typically the backgrounds where motivational speakers come from but the technology industry is a growing area of interest for speakers. Here at Champions Speakers, we have a wide range of technology speakers perfect for any occasion.
Below is just a selection of who our agency can offer.
BBC's technology expert, Spencer Kelly is best known for his role as presenter on Click and has frequently appeared on The Gadget Show. Since graduating from Cambridge University with a degree in computer science he has gone on to appear regularly on both television and radio sharing his views.
As a technology speaker, he is able to discuss hacking, social media security and the ways technology affects all of us. His likeable personality and enthusiastic demeanour when discussing these issues have seen him become an extremely popular speaker and one of the best Champions Speakers can offer.
Technology may have come a long way since 20 July 1969 when man first stepped on the moon but this feat remains one of the greatest triumphs mankind has ever seen. So, who better to act as a technology speaker than Buzz Aldrin, the man who followed Neil Armstrong off the Apollo 11 shuttle and claim man's first steps on the moon.
As well as being able to discuss this incredible experience he is also incredibly knowledgeable on all of the latest technological advances in relation to space travel. At his engagements, he can inspire the next generation of astronauts and talk about what it was like working on such significant scientific breakthroughs.
The man who solved one of the biggest medical problems of the 1980s, Marc Koska is the brains behind the single-use syringe. With blood infections rife at this time due to the way people used syringes and needles, he decided to tackle the problem himself.
With no experience or medical training to his name, he managed to develop a syringe that could not be reused and therefore saved lives. As a technology speaker, he can talk about this medical discovery which has now become commonplace not just in this country but around the world.
Here at The Motivational Speakers Agency, we have an abundance of outstanding innovation and technology speakers who are perfect for a variety of private events and corporate conferences. To book simply call us on 0207 1010 553 or complete the online form.