The Official Top 13 Technology Speakers to Hire in 2022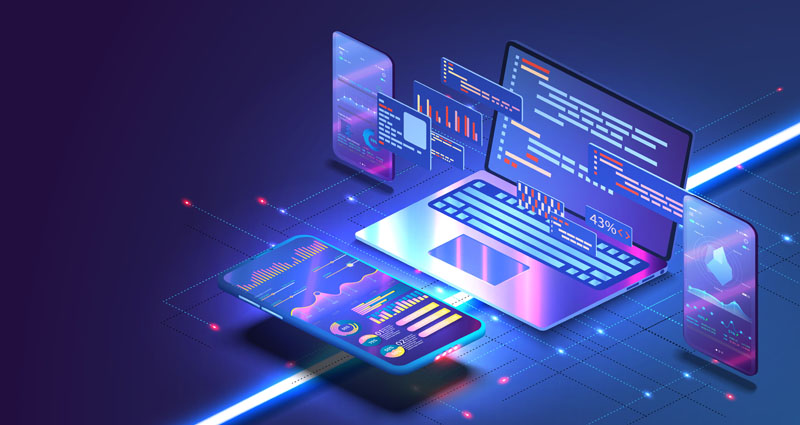 The world of technology is ever-evolving, with new and exciting concepts introduced each and every year that revolutionise life as we know it. From iPhones to Fitbits, Alexa's to Dyson Airwraps, the moment we "perfect" a product, an exciting new piece will emerge in its place and change life forevermore.
With the technology industry making up 35% of the total world market and forecasted to reach a worth of $5 trillion, it is highly important to adopt emerging technology to stay ahead of the curve.
As the technology industry continually changes, it can be hard to know what your company can do to move with the times. A great way to increase technological understanding is by booking a technology speaker, and so we have compiled a list of the official top 13 technology speakers to hire in 2022!
The Official Top 13 Technology Speakers To Hire In 2022:
Book a Technology Speaker Today!
Discover our top pick of technology speakers in our latest blog post below:
1. Brian Wagner
Brian Wagner has enjoyed a career at the forefront of the technology industry, as the former Head of Compliance EMEA for Amazon Web Services Financial Services. Now the Chief Technology Officer for Bulletproof and Defense.com, Brian is renowned for his visionary concepts on making cyber security accessible to businesses.
With extensive knowledge of cloud computing, cybersecurity, cyber risk assessments, and technology transformation, book Brian Wagner to stay ahead of the curve with technology.
"Brian is equal parts funny and informative as a speaker. Few are able to emulate his approach to technical content and match his engaging and easy to digest style." - Chad, Executive Director Cyber Exposure Management, Comcast
2. Mike Krieger
Mike Krieger is famed as the co-founder of Instagram, now one of the world's biggest social media platforms that have continued to revolutionise technology from the day of its invention.
Having also worked as a Program Manager Intern at Microsoft and a User Experience Designer and Engineer at Meebo Inc, Mike is highly knowledgeable about the trends that will shape the future of technology. When booked as a technology speaker, Mike discusses how the concept of Instagram came to fruition and how his technology has conquered the world of social media.
"We would like to express our sincere appreciation to you for sharing with us your valuable experience and deep knowledge at Turkiye Innovation Week." - Ismail, Chairman, Turkiye Innovation Week
3. David Rowan
A leading authority on the effect technology has on business, David Rowan is best known as the former Editor in Chief of WIRED UK. Now an Investment Manager for Voyagers Health-tech and Climate-Tech Funds, David commits his efforts to invest in strong early-stage tech start-up businesses.
The author of Non-Bullshit Innovation: Radical Ideas from the World's Smartest Thinkers, David is on a mission to shape the future of the digital world with digital innovators. When looking to be educated on technology megatrends, robotics, automation, wearable technology, the future interface of computing, and more, book David Rowan today.
Speaking Topics
How Emerging Technologies Will Transform Your Industry
What AI, Data Analytics, and Blockchain Really Mean for Business Leaders
What Technology Means for the Future of Your Industry
Why it's Time to Challenge the Tech Monopolies
"David was fantastic. The content was perfect. The talk was fast-paced, interesting, relevant and accessible. It set up the innovation session of our agenda really well and I was delighted with the result." - Sky
4. Dave Coplin
The founder of The Envisioners, Dave Coplin is celebrated for his decorated career with Microsoft. Best known as the Chief Envisioning Officer of Microsoft, Dave has also worked as the National Technology Officer, Senior Engagement Manager of Strategy Consulting, and an Enterprise Strategy Consultant.
Having also been the Director of Technology Architecture and Research for KPMG Global, Dave's knowledge of how technology can be used in a beneficial way is unrivaled. Helping organisations to future proof their business with technology, book Dave Coplin today to be educated by his credible history at one of the largest tech companies worldwide.
Speaking Topics:
Potential of Technology
Technology & Innovation
"Dave's opening keynote was brilliant and created the buzz we wanted – then his Q&A, and closing keynotes were excellent too. We are enormously grateful for your help, input and support at this fantastic, global event" - Children's Global Media Summit
5. Yuval Dvir
Global Director of Online Scaled Partnerships, Yuval Dvir has a track record of challenging the status quo and growing a portfolio of revenue partnerships. Having also worked as the Global Director of Transformation for Microsoft and the Manager of Product for Skype, Yuval has continually transformed technology to revolutionise day-to-day life.
Having spearheaded digital transformation at Skype, Yuval now works on Google's machine learning applications and delivers scalable change with technology that will guarantee long-term success. Book Yuval today to learn more about his decorated career with Google, Skye, and Microsoft and how technology can revolutionise business.
"I want to thank Yuval for supporting us so professionally with this event. It was very much appreciated and contributed to this event being one of the best internal events for several years (according to feedback from attendees!)." - Tetrapak
6. Padmasree Warrior
A leading authority on business and technology, Padmasree Warrior has enjoyed success as the CTO of Motorola. Joining Motorola in 1984, Padmasree served with the company for 23 years, working in positions such as Corporate Vice President and General Manager of the Energy Systems Group.
Awarded the National Medal of Technology by the President of the United States, Padmasree is a role model for women in STEM, breaking glass ceilings with her long service at a pioneering communications company. Focussing on topics such as technology, futurism, and innovation, book Padmasree today for an informative and influential speech on technology.
7. James Whittaker
James Whittaker is a renowned software architect and technical evangelist, who has had a decorated career working with the likes of Google and Microsoft. Famed for his role as the Engineering Director of Google and the Partner Development Manager for Microsoft, James is highly regarded as a visionary leader, skilled engineer, and storyteller.
Commended for his creativity in software testing and security, James has also worked as the Chief Technology Officer for Biscuit Labs and Chief Strategy Officer for DefinedCrowd Corp. When looking for a speaker who will educate your audience on all things software architecture, engineering, and technology, book James Whittaker today.
"I had the pleasure of meeting James and hear him speak at the Midwest Digital Marketing Conference in St. Louis. His keynote was exceptional. In his address, he shared a clear and concise story that linked our past to our future. His delivery was insightful, funny, accessible and conveyed a clear message – the robot/algorithm is a tsunami washing over the shores of society and is and will forever change everything… If you're looking for a keynote for your next conference, don't look any further than James, your audience won't be disappointed." - Michael, Founder, Identity Praxis Inc.
8. Martha Lane Fox
A highly successful businesswoman, Martha Lane Fox made her fame and fortune as one of the Co-Founders of LastMinute.Com. Having founded several other businesses, including Luckyvoice and Antigone, Martha became a UK Digital Champion in 2009.
Working with the UK Government, Martha created and transformed their Government Digital Service, and also developed go-on-uk.org to further improve digital capability in the UK. Named the Most Influential Women in Britain's Digital Sector from the Past Quarter Century and having delivered the TEDx talks The Digital World Is Having a Mid-Life Crisis, book Martha Lane Fox feel inspired about technology.
"Martha was really impressive and a number of our board approached her afterwards for a further conversation and to thank her. Our Chairman felt it was one of the best conversations we had ever hosted at our board dinners." - James, Mastercard
9. Joanna Shields
Baroness Joanna Shields OBE is renowned for her former role as the UK's first Minister for Internet Safety and Security. Now the CEO of BenevolentAI, Joanna is working with one of the world leaders in the development of artificial intelligence and machine learning to understand the cause of disease and new medicines.
Having also formerly worked as the Vice President EMEA for Facebook, been the Chairman of TechCity UK, and been an Ambassador for Digital Industries in HM Government, Joanna's expertise in technology and the digital landscape is unrivaled.
Speaking Topics:
Internet Safety
The Future of Artificial Intelligence
Protecting Younger Generations Online
Developing Greater Connectivity Through Tech
10. Alastair Lukies
Alastair Lukies is another speaker who has enjoyed a career in the UK Government, having formerly worked as then Prime Minister David Cameron's Ambassador for FinTech. Spreading the excellence of financial technology, Alastair is now the Business Ambassador for FinTech and the CEO of Pollinate International, a company dedicated to revolutionising the financial payments services sector.
Named Entrepreneur of the Year at the Growing Business Awards, Alastair is dedicated to continuing the development of the financial industry with technology, and when booked as a speaker is fantastic to help increase understanding and dispel misconceptions about FinTech.
11. Dag Kittlaus
Co-Founder of Siri and Viv Labs, Dag Kittlaus is a revolutionary businessman in the world of voice-activated artificial intelligence assistants. Renowned for his revolutionary contributions to the technology industry, Dag has also worked as the Director of iPhone Apps and Vice President of Samsung Mobile.
An unrivaled technological entrepreneur, Dag has helped to reimagine the digital landscape and develop technology that we cannot live without. Educating audiences on how he developed such a revolutionary piece of technology like Siri, Dag motivates organisations to revolutionise their business with technology to stay ahead of the curve.
Speaking Topics:
Artificial Intelligence – Past, Present, and Future
"He's got lots of interesting stories to tell, I think very few entrepreneurs have sold multi-hundred-million-dollar companies to both Apple and Samsung… AI and next-generation interfaces are both very hot topics that Dag knows a lot about, and he is one of the most visionary futurists that I know; I'm sure many companies will be interested to hear where he thinks the world is heading." - Adam, Co-Founder of Viv Labs
12. Isabel Aguilera
Isabel Aguilera is a respected figure in the technology industry, having marked her prominence as the Managing Director of Google for Spain and Portugal. One of the only two Spanish women to be named on the Top 50 Most Influential Executives in the World by Fortune Magazine, Isabel is also renowned for her work with Dell and Spain's leading IT organisation, Indra.
Continually helping to drive the turnover of millions at the world's leading tech companies, Isabel is an advocate for the positive potential of technology and encourages other businesses to revolutionise their success with technology.
"Isabel was very nice to work with. Professional approach. The content of her speech was fabulous for our group. Not too detailed, she kept it light." - Petrochemical Industry Organisation
13. Ayesha Khanna
Ayesha Khanna is an influential businesswoman in the world of artificial intelligence, famed for her work as the Co-Founder of ADDO AI. With ADDO AI, Ayesha is working to revolutionise business with artificial intelligence, recognised for her achievements when named as one of the Leading AI Companies in Asia by Forbes Magazine. She is also highly knowledgeable about smart cities, having worked with governments to help develop cities with technology – such as her work with Smart Dubai transforming Dubai into a smart city.
She has also committed time to help other young women enter the STEM industry, founding 21C GIRLS, a charity offering free classes in AI and coding sponsored by Google. Book Ayesha Khanna to inspire audiences to adopt the amazing possibilities of technology today.
"Please forward our thanks to Ayesha. Her session was amazing and really inspiring for all of us to watch!" - Nidhi, AppDynamics
Get In Touch To Book A Technology Speaker
If you are interested in booking one of our technology speakers for your next event, get in touch with one of our dedicated booking agents today! Get in touch by calling directly on 0207 0787 876 or by filling out our online contact form.