Against All Odds: Leicester City, Tottenham Hotspur in running for Premier League title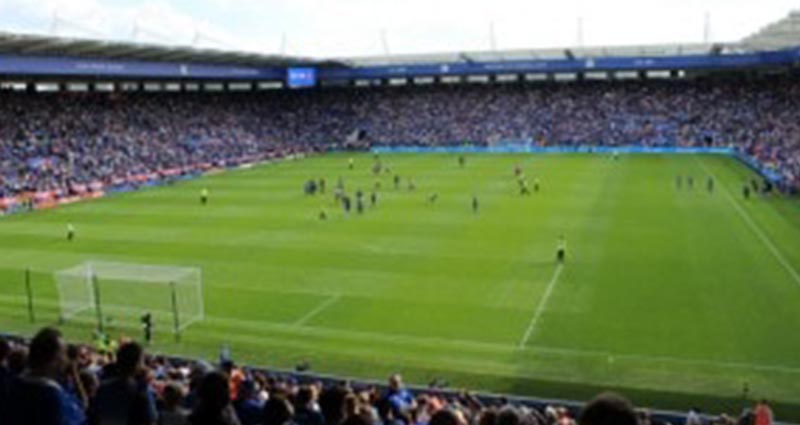 Arguably the craziest Premier League season of all time is now entering its crunch period and, barring a spectacular turn of events even more insane than everything that has preceded it, this year's winner will be a team that nobody would have predicted would ever win the title.
Leicester City made headlines last season for surviving in the top flight when they seemed certainties to go down, but this year they have achieved the unachievable – sitting at the top of the table five points clear with just seven games to go.
Everything has clicked into place for Claudio Ranieri's charges this season – virtually all their players have been in outstanding form, from striker Jamie Vardy scoring in 11 consecutive PL games, to the sensational form of winger Riyad Mahrez and midfield enforcer N'Golo Kante.
The closest Leicester have ever come to winning the title is in 1929, when they finished second in the top flight, and barring a hat-trick of League Cup wins between 1964 and 2000, their trophy cabinet is not as illustrious as could be.
Snapping at their heels, however, are Tottenham Hotspur, who in any other season would be deemed underdogs looking to prize the title away from the established giants, but this year they are the bad guys looking to deny plucky little Leicester the chance to achieve something incredible.
While the Foxes have been winning all the headlines, the Lilywhites have been quietly going about their business, and with 31 games played, they sit just five points behind the league leaders.
Much like Leicester, Spurs have a team with great balance and a spine that has hit form at the right time, with goalkeeper Hugo Lloris, defender Toby Alderweireld, and the English trio of Eric Dyer, Dele Alli and Harry Kane all proving sensational for Mauricio Pochettino's side.
Whatever the outcome this Premier League season, both Leicester and Spurs have been truly inspirational and will be cited by football fans and coaches for years to come.
At Champions Motivational Speakers we can book a host of motivational speakers who have achieved sporting success against all odds.
When Nottingham Forest were promoted into the English First Division 1977, nobody could have predicted how successful they would have been in the following few years.
Much like Leicester and Spurs today, they had wonderful team chemistry and several players that really came into their own in the Garibaldi red shirt, including Peter Shilton OBE, who conceded just 18 goals in 37 league appearances as Forest won the 1977-78 title.
The following two seasons, Shilton continued his good form as Forest clinched a second League Cup in a row, and would go on to win the first of their two European Cups – a sensational achievement for what was at the time deemed a provincial football club. Perhaps like Leicester winning the Premier League!
To book former Nottingham Forest goalkeeper Peter Shilton as a motivational speaker with the Champions Motivational Speakers agency, please fill in our online form today or call us on +44 1509 85 29 27.