Top 15 Mental Health, Resilience & Wellbeing Speakers in 2022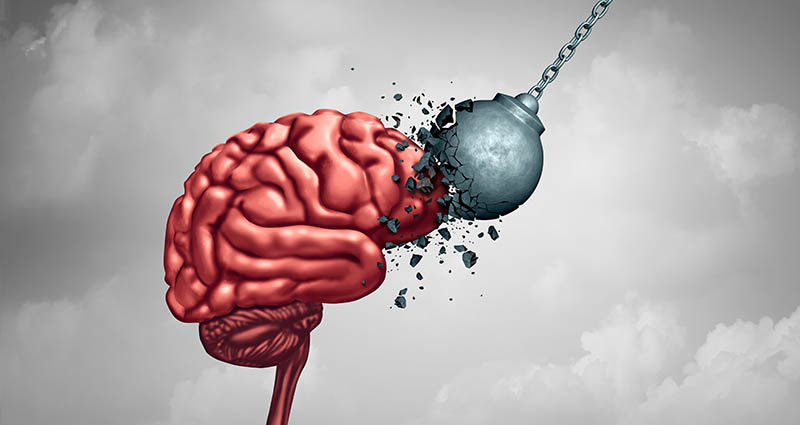 Mental health, resilience and emotional wellbeing advocates are some of the most popular speakers for 2022, thanks to their professional insight and empowering message.
The Covid-19 pandemic has left millions of employees struggling with their mental health, making these orators in high demand on the corporate speaking circuit. In this post, we explore the speakers who are leading the wellbeing revolution.
Regularly revealing how to build mental resilience at events, the speakers showcased below are truly transformative. Browse our comprehensive selection then contact a booking agent to enquire about hiring a mental health speaker for your event.
Daniel Fryer
A professional therapist, Daniel Fryer's extensive knowledge of Hypnotherapy and Cognitive Behavioural Therapy make him a powerful mental health speaker.
His discussion of work-related stress balances scientific study with relatable anecdotes, a winning combination that both resonates with audiences and leaves them with actionable takeaways. Daniel's solutions-focused approach guarantees a lasting impact on attendees.
Testimonial
"I can't explain how much value I have taken from Daniel's rational emotive behaviour therapy. It was so incredibly useful for me and just completely relatable. He has been amazing and has truly helped me to change my life... Thank you."
- Former Daycare Patient
Ross Edgley
Ross Edgley is the living embodiment of mental resilience. The performance nutritionist and adventurer has travelled thousands of miles by sea, an achievement that earned Ross a Guinness World Record for The World's Longest Staged Sea Swim.
From dragging a MINI Cooper 26.2 miles to swimming 1,782 miles around Great Britain, Ross' achievements reflect his vast knowledge of mental and physical endurance. At events, he conveys this understanding to audiences.
Testimonial
"It was absolutely fantastic, thank you! What a genuinely nice guy and fantastic presenter. Everybody really enjoyed it."
- The St. James's Place Partnership
Frank Bruno
Boasting a 95% knockout-to-win ratio, Frank Bruno led a thrilling boxing career. Outside of the ring, however, he faced his hardships.
Frank publicly battled bipolar disorder and was hounded by the media who perpetuated stereotypes of male mental health sufferers. Now, he uses this experience to empower audiences, and destigmatise men being vulnerable about their mental health.
Testimonial
"Just want to say a personal thank you to yourself and Frank for his work at the weekend. Without a doubt, one of the nicest people I have ever met, made the night for everyone and I can't thank you enough. Everybody loved him."
- Majestics Personal Training
Luciana Berger
In her former role as the first Shadow Minister for Mental Health, Luciana Berger improved the accessibility of wellbeing support in the UK.
She is now Chair of the Maternal Mental Health Alliance, a position reflecting Luciana's commitment to the quality of maternal support. Nationally recognised for her transformative impact, her public speeches explore the importance of open and authentic discussion of mental health.
Quote
"The sad truth is that millions of people with mental illness suffer stigma and prejudice, especially at work."
- Luciana Berger
Ollie Ollerton
Ollie Ollerton faced great adversity while in the Special Boat Service, an experience that built his mental resilience.
Despite this, his military career left him with debilitating mental health issues, which he overcame through fitness, mindfulness and working on SAS: Who Dares Wins, Channel 4's hit show.
Ollie shares his powerful story with audiences at events, to shatter the toxic image of masculinity that so commonly holds men back.
Testimonial
"Just a quick note to say many thanks to you and to Ollie for helping us out with last night's Business Awards. Ollie was great and very well received.
I bought him a large glass of red afterwards and then didn't see him again as he was very popular with those who'd attended! I'll assume he survived! Cheers and thanks again."
- Hull Daily Mail
Brené Brown
TED talk speaker and emotional intelligence expert, Brené Brown is redefining how we view mental health struggles.
With empathy and understanding, she believes that humankind can come together to support one another, a powerful message that resonates with all in attendance of her speeches.
Brené has lectured for Netflix on The Call to Courage and published multiple books including Rising Strong, making her one of the foremost speakers on mental health.
Testimonial
"Our session with Brené was overwhelmingly positive and our leaders commented on what a great experience it was. Our survey results indicated she received the best ratings for external speakers that we've had in the last two years.
Her content is applicable to our professional and personal lives, men and women alike. Her message about vulnerability is re-shaping our conversation about what it means to be a good leader – we were surprised by how engaged and excited our team was about the message!"
- Home Depot
Kelly Holmes
On the Olympic track, there was no stopping Kelly Holmes. The Gold medallist was a powerhouse of physical endurance, but off the track, she suffered greatly with her mental health.
Now a podcast host and wellbeing advocate, she shares her story at events to empower attendees, leaving them with a new outlook on performance, wellbeing and the importance of self-care.
Testimonial
"Kelly did a fabulous job in delivering to the brief that she was set. She is so natural, and nice, that the messages she delivers (in her own style) really struck home and her frankness about her own personal journey added to this.
The whole site was absolutely buzzing about Kelly's visit. I have had dozens of emails and personal messages commenting on how wonderful Kelly's presentation was, and her willingness to engage with people on site. There was one word that has popped up over and over again… Inspirational."
- Unilever
Nigel Owens
Nigel Owens is regarded as the best referee in the rugby union, a title he earned from his sharp eye and integrity.
Off the pitch, he struggled greatly with his sexuality and an eating disorder, experiences that impacted his mental health. Now, the award-winning LGBT+ advocate and speaker is using his story to empower others, at corporate conferences and public events.
Testimonial
"Please can you extend our thanks to Nigel for today, everyone really enjoyed the session."
- Merlin Homes
Ruby Wax
As a comedian, Ruby Wax thrilled millions of viewers across the globe, who gathered to watch her scripted shows and live sets.
Now, she uses this comedic flair to destigmatise mental health issues, evident through her TED talk, What's So Funny About Mental Health.
Ruby instantly puts her audiences at ease, a natural skill that allows her to discuss sensitive and taboo topics at events, like her experience with depression and the secrets of wellbeing.
Testimonial
"Ruby Wax spoke with passion, amazing depth of knowledge and, of course, great humour about the pressures and pitfalls of the human mind. She was incredibly well-received by all who attended. I would definitely recommend Ruby for any event where mindfulness and mental health are a priority."
- HSBC
Dr Christian Jessen
One of the UK's leading TV health care experts, Dr Christian Jessen is an accomplished doctor and presenter of Embarrassing Bodies and Take Control of Your Weight.
Dr Jessen himself experienced the devastating impact of mental health issues, having revealed his battle with body dysmorphia and self-image in recent years.
At events, he opens audiences' eyes to the effects of such a disorder, and the importance of prioritising self-love.
Testimonial
"You were fantastic to work with and we were very happy with Dr Christian."
- Allergan
Martine Wright
When a terrorist attack saw Martine Wright lose both legs and 80% of her blood, she stared death in the face and survived. Since then, she has invested her time and energy in sport, to compete at the Paralympics in Britain's volleyball team.
This incredible experience built Martine's unshakable mental resilience, a topic of her speeches that transforms her audience's potential.
Testimonial
"It was a great pleasure to have met you and attended your short program on leadership. You were able to connect and engage with a large CIO/CFO group and presented like an insider talking our language.
With credible evidence, you have successfully laid the seeds of positive engagement and collaboration into the mind of these leaders which I believe is critical for our success. Borrowing words from our CFO, your session was of high quality and with the right impact. Looking forward to working with you in future."
- McDonald's Middle East Development Company
Jonny Benjamin
When Jonny Benjamin stood on the edge of Waterloo Bridge, a chance encounter with Neil Laybourn saved his life.
Since then, Jonny has become an advocate for mental health awareness, through his public speeches, published works and YouTube videos.
With the intention of destigmatising emotional disorders and encouraging more people to talk about their struggles, his engagements leave a resounding impact on audiences.
Testimonial
"Please pass on our thanks to Jonny – his talk was great and extremely well received. I have done a post-event survey and responses so far have been fantastic."
- University of Huddersfield
Katie Piper
Professional model turned public speaker, writer and foundation owner; Katie Piper has led a life unlike any other. She was a victim of an acid attack in 2008 which left her blind in one eye but chose to define herself by her resilience and not the experience.
Now, Katie is the best selling author and owner of The Katie Piper Foundation, an organisation that aids other burns survivors in their recoveries.
At events, she questions her audience's perception of beauty and discusses the power of self-love.
Testimonial
"Katie kindly spoke at our annual Excellence in Skills Awards Evening, where we celebrate the achievements of our students, whether it be academically or personally. She gave an inspirational talk about overcoming obstacles and how the mind can be a very powerful tool in life.
The room of over 300 people, students, their families, business guests and teaching staff, fell silent and everyone has commented on what a great, fitting choice Katie was. She was a lovely lady to work with and would thoroughly recommend her to others."
- Peterborough Regional College
Jeff Brazier
Aside from his onscreen appearances, Jeff Brazier is a powerful voice on grief and loss. Following the death of his partner, reality star Jade Goody, he presented the documentary Superdaddy on single parenthood and published The Grief Survival Guide: How To Navigate Loss and All That Comes With It, a valuable how-to for readers.
At events, Jeff talks candidly about his experience, to resonate with all in attendance. Audiences come away with a new perspective of grief, touched by the first-hand account of Jeff Brazier.
Testimonial
"All ran very smoothly, and all had a great night. I've had a lot of positive response that Jeff is the best presenter we've had over the three years of holding this event."
- intu
Gareth Thomas
Gareth Thomas' powerful speeches explore the highs of sporting greatness and the lows of hiding his sexuality from his family, fellow rugby players and fans.
Since coming out in 2009, Gareth has become an advocate for LGBT+ rights – he even completed the Ironman challenge to break the stigma surrounding HIV.
His autobiography, Proud, received the 2015 Sports Book of the Year, while Gareth himself was named Stonewall's Hero of the Year.
Testimonial
"Gareth was amazing yesterday, such a lovely friendly guy, and his talk was extremely emotional and powerful. We have had some fantastic feedback. Please pass on my thanks to Gareth, it was great to have him here taking part in our Pride events for 2019."
- Shop Direct
Book a Mental Health, Resilience & Emotional Wellbeing Speaker
To book a mental health and wellbeing speaker, simply get in touch via our online form or call us on 0207 0787 876 to receive your free quote.