How to Organise a Sales Kick-Off Event for 2022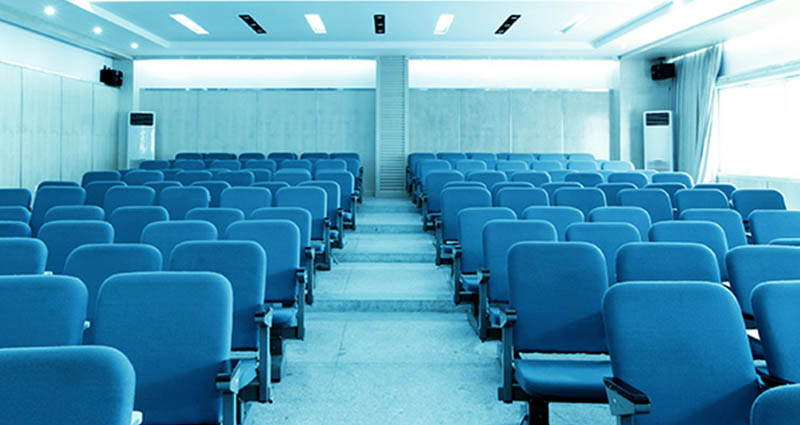 Following the 2020/2021 Covid-19 pandemic, businesses across the world will be eager to kickstart their sales potential. What better way to do that, than with an informative, inspiring sales conference?
As leading experts in sales conference speakers, our team have matched transformative thought-leaders with events across the globe, aiding corporate clients from countless industries. We can identify the perfect speaker for your needs, and supply a selection of booking opportunities within your unique budget. Boasting the best in the speaking business, contact our team of booking agents to find out more.
At the Motivational Speakers Agency, we have collected the latest sales event ideas and planning tips, in our ultimate guide for 2022. Check out our post below, and discover how to organise a sales event.
Sales Event Planning Checklist:
Establish Your Objectives
The first step to identifying your event's purpose is to decide your target audience.
For internal sales teams, recognise your top performers and thank them for their hard work; this will inspire other members of the team to strive for better results, ultimately improving the performance standard across the board. You should also discuss your next sales strategy and ensure that all employees are focused on the same goal.
Want to keep up to date with the latest sales techniques? Host a sales expo. Featuring leading sales keynote speakers and experts, your conference will present the hottest products, technologies and strategies - practical tools for all in attendance. Your event will encourage ideas-sharing and rich conversations, strengthening the collective understanding of sales through networking opportunities.
Select Your Theme
Every successful event has a strong, substantial theme. The theme grounds the topic of discussion guides the chosen speaker and drives guests to apply what they have learnt. Considering what you wish to achieve from your event, choose a theme that will compliment your conference's goal and target audience. From there, while booking supplies, speakers and a venue, keep your chosen theme in mind.
10 Popular Sales Event Themes for 2022:
Customer Service
Retaining Top Talent
Digital Developments
Adapting to Change
Communication Techniques
Customer Retention
Virtual Selling
Managing Complaints
International Sales
Next Level Selling
Decide Your Budget
For many, setting a budget can be one of the hardest steps to organising a sales event – but it is essential. The cost of organising an event can rise rapidly, with hidden expenses like insurance and furniture hire adding to the overall price. Therefore, you need to complete a comprehensive checklist of potential costs, apply a cost bracket to each, and tally up the total as you go to stay within your budget.
Venue vs Virtual
Considering Covid-19's global impact, many event organisers have capitalised on the online opportunities at hand. If you are planning a sales conference, a virtual event rather than a venue based occasion may be the safest, most reliable way to make your mark in 2022.
Prefer traditional events? Make sure to book a flexible venue, in case you have to postpone or cancel due to the pandemic. Accessibility and inclusivity are hot topics in 2022, so make sure your venue contains wheelchair ramps and easy access toilets. A large stage, adequate seating and catering facilities are also essential – keep these in mind when choosing the perfect venue.
Book a Sales Speaker
Including some of the best sales conference speakers available to book, the Motivational Speakers Agency has hired leading experts for events of all shapes and sizes. We can identify the perfect sales expert for your event, including speakers within your budget and tailored to your brief.
The first step to booking a speaker is to browse our website. We have organised our speakers by category, to make it easier than ever to find a leading expert for your industry or theme, and compliment your event's needs.
From there, contact one of our booking agents to receive your free quote, and kickstart the hiring process. We will generate tailored contracts and invoices, as well as manage a guided conference call with your speaker. If you require travel and accommodation arrangements, our team are on hand to make booking a speaker simple and hassle-free.
Sell Tickets
There is no event without an audience and no audience without ticket sales. Whether you are hosting a virtual event or have hired a venue, the methods for selling tickets remain the same – email campaigns, your or your venue's website, social media and advertisements. Invest in your ticket sales strategy to ensure that audiences know where, when and how to attend your event.
Your Sales Event – Just Before, During & After the Big Day
Just Before Your Event:
Send a Reminder Email to Audiences
Do a Tech Run Online/At Your Venue
Post on Social Media to Generate a Buzz
The Day of Your Event:
Set Up the Venue/Virtual Setting
Manage the Proceedings with a Schedule
Enjoy Yourself!
Just After Your Event:
Conduct an Audience Survey
Send a Testimonial of your Speaker
Prepare for Your Next Event
Motivational Speakers for Sales Conferences
If you would like to book any of our motivational speakers for your sales conference, get in touch with The Motivational Speakers Agency today. Call us on 0207 0787 876 or complete our online contact form and a member of our team will get back to you.