Could You Become A Motivational Speaker?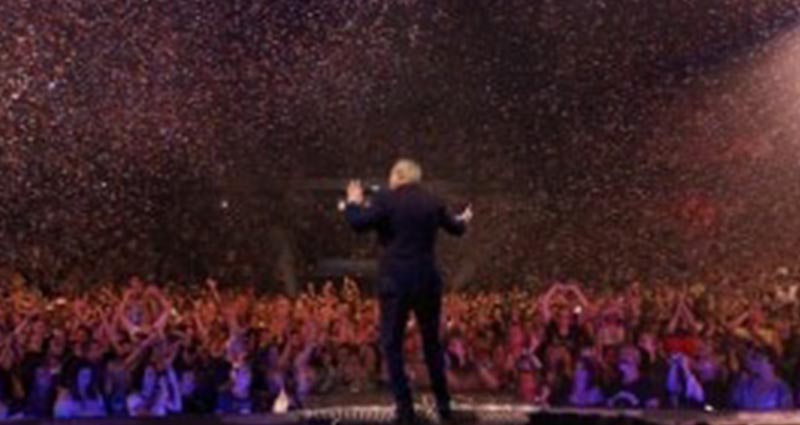 On paper, motivational speaking seems like a fairly easy and straightforward job. In theory, all you need is yourself, smart attire, a voice, and an audience. You step up on stage, you deliver your speech, you get applauded and, at the end of it all, you get paid a handsome fee.
You've sat among the audience at a corporate conference and witnessed a professional motivational speaker singlehandedly turn the crowd from quietly sceptic to invigorated and ready to take on the world – and win. And you think "I could do that!"
If the above resonates with you, there is good and bad news. The bad news is that, if you think you can just waltz onto a stage and instinctively deliver a motivational speech which lasts for the requisite amount of time and leads to a standing ovation, you are mistaken. The good news is, with the right attitude and enough preparation, anybody can become a motivational speaker.
Here are the main traits and aspects needed to excel at motivational speaking – if you have many or all of these already, it will make things a lot easier. If not, it may take a bit of rewiring, but character is malleable and, with the right attitude, you can still be in a position where you can carry out motivational speeches.
Confident
Organised
Outgoing
Engaging
Flexible
Unflappable
Light-hearted
Gracious
Wise & experienced
Logical
Once you have these characteristics down to a tee, you can move on to this step-by-step guide to beginning your journey in the field of motivational speaking.
Pre-preparations
Choose the topic you want to speak about. A motivational speaker can talk about how to be successful, happy, fulfilled and engaged in better relationships. No topic is really off limits as long as what you say inspires people to do something. Think about your passions, and base your topic on something you feel strongly about. Become an expert and know your audience demographic.
Practice your public speaking
You need to be comfortable talking to large groups of people, so taking classes in public speaking is a good option to get the basics right. Check your local college or see if any public speakers in your area offer tuition or advice.
Record your speeches
Filming your speeches will give you an opportunity to watch yourself as if you were a member of your audience. You can make improvements where necessary. Pay attention to the details that will inspire motivation. You want to make eye contact, use proper body language and sound natural and motivational.
Practice your writing
Most motivational speakers are also writers and they provide written materials to support their speaking engagements. Communication is the most important skill when you are a motivational speaker. Write a blog, keep a website updated and publish articles when you have the opportunity. Continued writing will not only improve your motivational speaking skills, but will also serve as good public relations.
Think about props or equipment
Some motivational speakers have large screens, workbooks and PowerPoint presentations ready when they deliver speeches. Choose tools that you are comfortable with and provide additional support.
Keep in mind that there are a lot of other things you need to know about how to become a motivational speaker. This is an actual business and should be treated as such. It involves skill, training, practice, and continual improvement – don't quit the day job just yet.
If you are willing to work really hard, want it badly enough and have enough savings at your disposal to get you by the formative period, then go for it!
To check out all the motivational speakers that Champions Motivational Speakers have on their books, simply call us on +44 1509 85 29 27 today.