Guide to Hiring an Online Motivational Speaker (& Who to Book)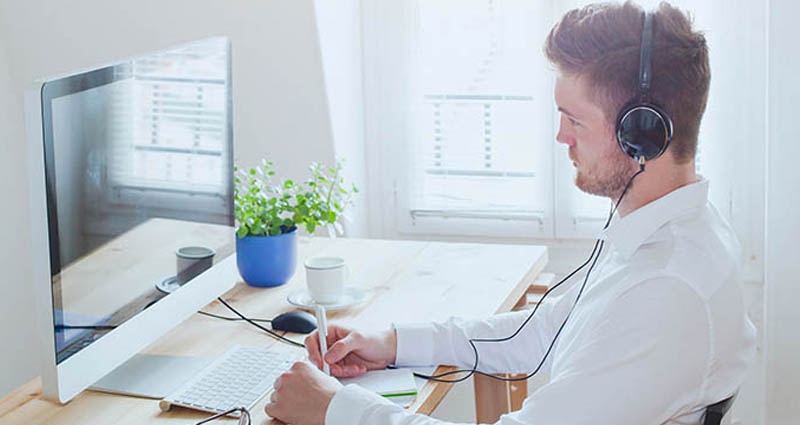 Those who have witnessed a motivational speaker presenting online can agree; these inspiring figures resonate with viewers on a level unlike any other speaker. They connect with guests viewing from the comfort of their own homes, and make attendees feel as if the speaker is talking to them personally. Online motivational speakers embody inspiration, leaving viewers with a newfound passion for personal and professional development.
Do not miss our comprehensive guide to hiring an online motivational speaker, below.
Why should I book an online motivational speaker?
Online motivational speakers have the passion and charm to connect with audiences from across the globe, presenting to viewers of different countries, industries, and lifestyles. Whether they are booked for private corporate events or public wellbeing conferences, our online motivational keynote speakers supply a core discussion based upon their first-hand experience of hardship.
Though virtual motivational speakers share the same purpose as their in-person counterpart, the digital format allows for a greater reach. With online events, every viewer receives a front-row seat to the show, supplying motivational webinar speakers with a level playing field to connect with guests. Armed with a wealth of actionable strategies for personal development, woven through their thrilling anecdotes, these speakers will leave a lasting positive impression at online events.
1. Consider Your Theme & Target Audience
When booking any speaker, it is important to first consider the different elements of your event. Including who you are targeting with the webinar and what you want the event to achieve, your online motivational speaker should perfectly complement all aspects of your occasion.
Our agents are dedicated to booking the ideal speaker for your event. We will discuss your webinar's requirements via the method of communication that best suits your schedule, to comprehensively understand your brief and audience demographic. Then, our team can book the perfect speaker for your occasion.
Theme: Whether you are organising an industry event or public occasion, a good online event has a core theme that defines its purpose. Consider why you wish to book an online motivational speaker, and which theme would perfectly encompass your event. Wellbeing? High-performance corporate teams? Adventuring? The choice is yours!
Target Audience: Understanding your target audience is essential for ensuring the success of your event. It is important to book a speaker that can connect with your target audience, whose personal story of determination will resonate with all those in attendance. Deciding your target audience will guide your choice of online motivational speakers.
2. Decide Your Budget
Next, it is important to decide your event's budget. Online motivational speakers can differ in cost, dependent on their industry experience and personal preferences. Filtering through hundreds of options can be time-consuming and make finding a speaker unnecessarily difficult. Not to fear, our team are on hand to supply a selection of top webinar speakers within your budget.
When deciding your budget, consider the other costs of your event and how much of a profit you hope to make. Keep the estimate realistic and prepare yourself to be flexible with your choice of speaker or budget, depending on the options available.
The price of a speaker does not always dictate their value, so do not worry if you cannot afford tens of thousands! There is a talented speaker for every budget.
3. Browse a Speaker Agency's Selection
With The Motivational Speakers Agency, our presenters are organised by categories, and each have their own profile with specific details. Often, our biographies will include speaking topics, a description of the individual and videos of them speaking or being interviews, to supply clients with an insight into the speaker's style and industry knowledge.
Look at our wide selection, then contact a booking agent to see whether they are available for your event's date! If they cannot attend, our team will provide an equally talented alternative.
Top Pick of Online Motivational Speakers
Check out a selection of talented online motivational speakers below!
Bonita Norris
Bonita Norris, otherwise known as one of the youngest people to climb Mount Everest, has a wealth of insightful anecdotes to tell at virtual events. Her story takes viewers on a journey through the North Pole and up to the tips of mountains, making for a truly thrilling, unforgettable event. Bonita has cracked the code for optimum performance and self-belief, the strategies for which she shares at virtual events.
Tim Peake
Many will recognise Tim Peake from his exceptionally popular #CosmicClassroom YouTube series, recorded from the International Space Centre. No stranger to the camera, this insightful character has already proven to be an expert at online interviews, having entertained over two million students with his videos. When booked for events, Tim's online motivational speeches will open his audience's eyes to the wonders of the universe.
Derek Redmond
Derek Redmond's story of determination in the face of failure, can travel continents and connect with viewers from across the globe. In the arms of his father, Derek limped across the finish line at the 1992 Barcelona Olympic Games, a testament to his resilience and the love of his father. He is the perfect international online speaker, as his personal experience resonates with people from all backgrounds and countries.
Tej Lalvani
Since finding fame as a Dragons' Den investor, Tej Lalvani has become the nationwide symbol of corporate success. When booked for events, the online motivational speaker can inspire professional brilliance in his audience, making Tej the perfect addition to business occasions. If you need to motivate your workplace, a speaker like Tej will hone their focus on what really matters – working together in harmony, as a high-performance corporate team.
Samantha Clarke
Having worked with Pizza Hut, Giorgio Armani and more, Samantha Clarke is one of the most sought-after corporate consultants available to book. She specialises in change management and happiness, teaching businesses how to improve the wellbeing of their team through communication, a positive workplace culture and employee inclusion. This online motivational speaker will inspire audiences to value their mental wellbeing, setting them firmly on the journey to personal development.
Still cannot find who you are looking for? We have hundreds of motivational speakers for online events, simply contact a booking agent to receive a bespoke selection and a free quote!
4. Contact a Booking Agent
So, you have finalised the details of your event and have a couple of speakers in mind, what is next? Now, it is time to contact a booking agent, either by phone, email, or online contact form. Our team of booking agents are some of the best in the business, with years of experience their wealth of industry connections means that we have an online motivational speaker for every event. We look forward to hearing all about your occasion!
5. Leave the rest to us!
Our comprehensive booking service supplies professional contracts, invoices, and even a conference call with the online motivational speaker. With well over a decade of experience, our team are well-adept at hiring speakers for a multitude of events, from several industries.
If the worst occurs and the speaker cancels last minute, we will organise a suitable replacement. With a speaker agency like The Motivational Speakers Agency, your event will receive the support of industry professionals, and our large network of speakers.
Book an Online Motivational Speaker
Interested in booking motivational speakers for online events? As one of the leading speaker agencies in the UK, The Motivational Speakers Agency are on hand to source and supply the perfect speaker for your virtual event. We will ensure that your chosen speaker tunes in on time, and are well-prepared for your webinar.
To find out more, simply contact our team either by our online contact form or call us on 0207 0787 876.