Jeremy Corbyn Begins 2016 With Labour Reshuffle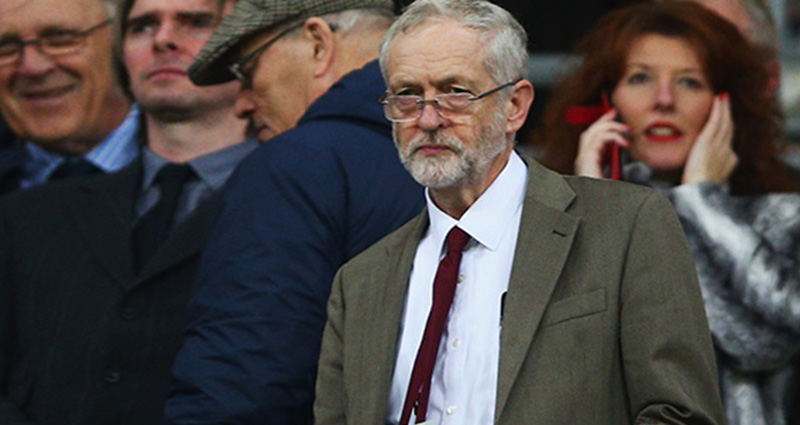 The New Year often brings about pledges of change among people and organisations. Do more exercise, quit smoking, drink less, lose weight, make money, travel to new places – these are just some of the New Year's resolutions that people try and adopt all across the world.
Likewise, there has been change within the Labour Party, with leader Jeremy Corbyn reshuffling his shadow cabinet this week. Contrary to popular belief, there were not many personnel swaps, with Hilary Benn retaining his role as shadow foreign secretary.
The casualties of the reshuffle were Pat McFadden, who was axed as shadow Europe minister, and Michael Dugher, who lost his position as shadow culture secretary. Dugher's position has now been taken up by Maria Eagle, with Trident opponent Emily Thornberry replacing her as shadow defence secretary.
Following a revolutionary 2015 where one of the most sensational and brutal General Elections in recent history was followed up by the most unexpected Opposition leader election win by the largest ever mandate, 2016 promises to bring more drama – and with the Motivational Speakers Agency, you can get all the views from behind the Westminster walls.
You can book Lord John Prescott, the Deputy Prime Minister of the United Kingdom from 1997 to 2007, for your event, where he can divulge a myriad of anecdotes about his time as the country's second-in-charge serving under Tony Blair, the longest-serving Labour leader of all time.
Alternatively, you can get the gossip from a Conservative point of view by booking Ann Widdecombe as the motivational speaker for your event. The former Member of Parliament for Maidstone has enjoyed a long and prosperous career in British politics, never shying away from controversy on moral issues as well as standing up against her own party on issues such as fox hunting.
To enquire about our political speakers, contact the Motivational Speakers Agency by filling in our online form today or calling us on 0207 1010 553.