Love Business: The Economic Impact Of Valentine's Day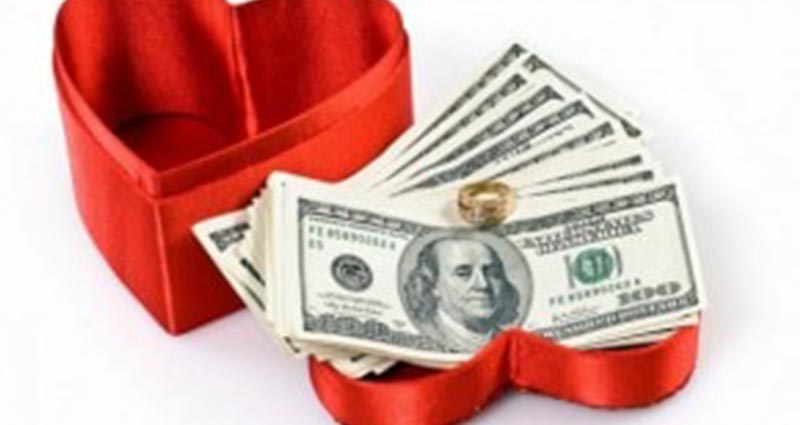 With Valentine's Day on the horizon, love is well and truly in the air. All across the UK, couples are expected to spend over £2 billion on products befitting the occasion, with around £557 million spent going out on dinners, £461 million on gifts, £211 million on flowers, £173 million on drinks, £115 million on chocolates and £57 million on cards.
Even those not in a relationship can get stuck into the festivities thanks to one of the many dating apps on the market. Research has found that activity on dating sites and apps increases significantly during Valentine's Day, making the occasion very profitable from a business point of view.
Tinder leads the market in the UK, boasting 26 million "matches" per day globally. The company says it broke its own records last Valentine's Day as people flocked to the app looking for love.
Behind the app is dating giant Match, which also owns other big names including match.com, OKCupid and Plenty of Fish - but there are plenty of start-ups hoping to charm singles and top the app store charts.
Such new apps include DatePlay, which allows users to engage in online games with one another; Hanky, which lets existing members decide whether new joiners should be allowed in, in a bid to cut out "creeps and timewasters; and Once, which allows users just one match a day, hand-picked by a human curator and delivered to the user's phone at noon.
There are few combinations quite as effective in business as entrepreneurialism and innovation – by focusing on new technologies, refining them into something vendible and putting them on the market, the potential to revolutionise society is great.
When it comes to discussing the effects of the digital and networked world on business and society, Ben Hammersley is just the man to take your company forward. Through compelling stories, deep analysis, and bleeding-edge examples of the modern world, he can help you, your business, organisation, government, or institution navigate and prosper in the future.
With time spent working for BBC Radio 4, presenting documentaries for both the BBC's UK and international audiences, as well as touring the world as business speaker and holding the position of Prime Minister's Ambassador to East London Tech City, he has fast become one of the most well-known technology journalists in the UK.
To book Ben Hammersley as the keynote speaker for your digital technology event, the specialist technology speaker for your corporate event or as a business speaker for your television production, contact Champions Motivational Speakers by completing the online form or by telephone on: +44 1509 85 29 27.