Motivational lessons to take from the Tour de France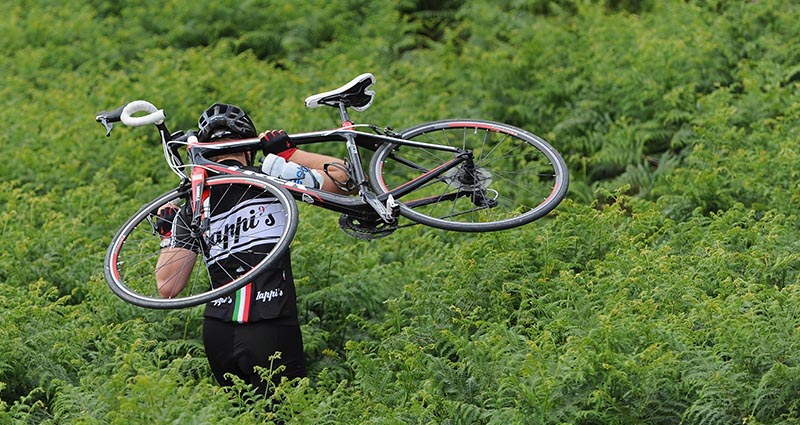 This weekend marked the start of the 2017 edition of the world's most famous road cycling event- The Tour de France. Every year the best cyclists in the world descend on France for a 23-day race which includes mountain, hill and flat surfaces. This year's race has already started with a bang after Britain's Mark Cavendish being ruled out of the remainder of the race after suffering a broken shoulder after a collision with world champion Peter Sagan who was subsequently disqualified.
To become an elite cyclist there are an abundance of motivational qualities required to reach the top. Below are just a few of these traits that these athletes have.
Bounce back ability
There is no doubting that cycling at times can be a dangerous sport. This is particularly relevant in road racing. As well as having to contend with the rigorous hill and mountain climbs, due to the popularity of the sport there are always hundreds of fans on the side-lines in close proximity to the riders.Collision's and crashes are inevitable and the old saying of getting back on your bike once you've fallen rings true here. the ability to recover from these setbacks and not let it affect your future progress is essential and a quality that is important in all areas of life not just sport.
Discipline
Whilst talent is an important factor in any sport a disciplined and focused training regime is what breeds success. All the talent in the world won't be enough if you aren't prepared to put in the hard graft and practice really does make perfect.
As well as feeling at home on a bike building up strength in the gym is also a huge part of a professional cyclist's life and so it is this discipline that can make all the difference in a sport where a few seconds really do count.
Commitment
There are no half measures in professional sport. To make it at the top athletes have to be prepared to get up at the crack of dawn to train in all weathers. Arguably even a degree of selfishness is required to put their training before every other aspect of their lives.To some extent this is also needed to be successful in any occupation. If your heart is not in it then the chances are you won't perform to your full potential no matter what you do for a living. These commitment levels include going above and beyond and not having a 'that'll do' attitude.
There is no doubting that whoever is wearing the yellow jersey come 23 July they will embody all of these qualities. Here at Champions Motivational Speakers we have a whole host of inspirational speakers from a range of areas who can discuss how to be the best at private events and corporate conferences. For booking information, get in touch via the online form or call us on +44 1509 85 29 27.