Top 10 Future Of Work Keynote Speakers For Corporate Events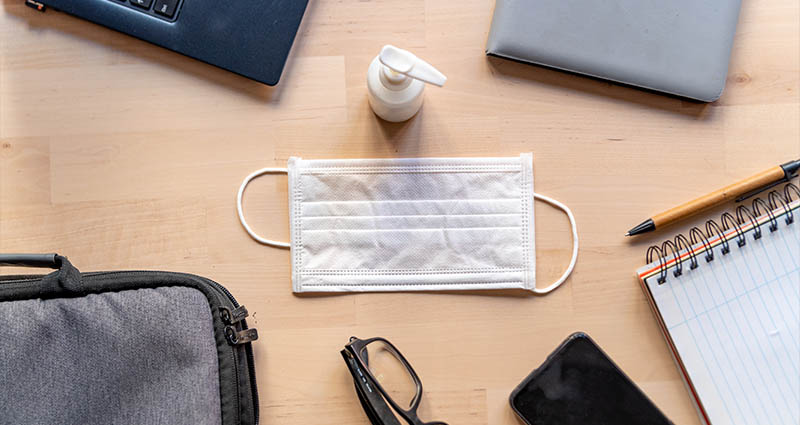 Future of work speakers are frequently called upon to share their predictions at events. Such insight prepares companies for the development of their industries, ensuring they stay ahead of the curve. Including workplace culture and consumer engagement strategies, future of work speakers supply insight into the next generation of employees/customers.
Discover our top pick of experts available for your conference, below:
Future of Work Definition:
"The future of work predicts upcoming trends in business, shaped by technological advancements and societal events. Specialists on the topic hail from a wide range of industries, from psychology to finance, and have each witnessed the evolution of their respective sectors."
Source: https://www.gartner.com/en/human-resources/glossary/future-of-work
James Raath
Co-Founder & Director at Growth Predictor Index
James Raath is a business consultant and leading authority on the future of work. He specialises in employee engagement and performance, a passion that led him to create the Growth Protector Index and publish the book, 'Love Mondays'. James has faced many challenges in his career, including losing his hearing, an experience that inspired his speaking topic on overcoming adversity.
Dr. Linda Papadopoulos
Founder of Counselling Psychology
With over a decade of experience in psychology, Dr Linda Papadopoulos is regularly booked to discuss self-confidence and wellbeing in the workplace. She is an expert in motivating employees, a key skill for the workplace of the future and a top priority of successful business leaders. Value your employees' wellbeing and witness the benefits, with Dr Linda.
Testimonial:
"She was extremely professional combined with approachable. She delivered our brief without compromising herself or appearing staged." - Publicis
Jez Rose
Founder of The Good Life Project
Want to book speakers on the future of work? Jez Rose is the award-winning author, broadcaster and keynote speaker for you. A man of many talents, when he is not advising business leaders on the future of work, he owns the world's first carbon neutral honey farm! Jez is a visionary and a business insight advisor who will fast track your brand's success.
Testimonial:
"The feedback here has been quite amazing, from "where on earth did you find a guy like that" (in the best possible sense) to "this was one of our best quarterly meetings ever". Whichever way you look at it, it was a win... I found it to be educational and entertaining. Your style is completely different to any presenter I have seen before which is what made it so fresh and memorable." - Kraft Foods UK
James Bidwell
Former Managing Director at Selfridges'
CMO, CEO, Chair and Co-Founder of Re_Set, James Bidwell has led a long and successful career in business. He works closely with industry leaders to develop innovation strategies, tailored to manage future economic disruptions. When booked for events, James casts accurate predictions on the future of work, enlightening audiences of all business sectors.
Piers Linney
Former Dragon on Dragons' Den
Piers Linney has led a long career in several CEO positions, making him one of the most popular future of work speakers at events. He has witnessed the evolution of multiple industries, and as a speaker uses that knowledge to make valuable predictions and track trends. From diversity to innovation, Piers can discuss a wide range of topics relating to the future of work and the next generation of employees/consumers.
Testimonial:
"Piers is a fantastic speaker and has an easy, upbeat and frank way of speaking about serious issues. With Piers, we had an open, honest and enlightening conversation with really good engagement from the online audience. Piers left us with lots to think about. One big take away from the session was "when hiring, don't just hire yourself". It was a fantastic session!" - African-Caribbean Network
Farrah Storr
Editor in Chief at Elle & Cosmopolitan
With years of experience in journalism, Farrah Storr is no stranger to fast paced, evolving industries. She has worked for some of the biggest magazines in fashion, like Glamour and Cosmopolitan, with whom she was the Editor in Chief. At events, Farrah defines the ideal workplace culture of the future, setting the standard for businesses leaders to aspire.
K D Adamson
CEO of Futurenautics
As the CEO of Futurenautics and member of The Futures Agency, K D Adamson has operated at the forefront of futurism for several years. She has witnessed the progression of business, so can offer her valuable opinion on the future of work as a speaker. The world of work continues to evolve, so build resilience in your team with an expert on the topic, like K D Adamson.
Testimonial:
"I cannot thank you enough for energizing us with your infectious passion and absolute focus on pushing boundaries with our leaders. Your message was delivered right on point and artfully. Truly world class!" - Kuok Group Singapore
Alain Goudsmet
Founder of The Mentally Fit Institute
Combining his knowledge of sports, as the Director of the Mentally Fit Institute, and business, Alain Goudsmet offers a comprehensive insight into performance at events. He translates the lessons learned from London's Olympic bid in 2012 to the world of business, teaching audiences how to outperform their competitors. Alain's top tips for the future of work are founded in data and results.
Jamil Qureshi
Psychologist for the European Ryder Cup Team
Jamil Qureshi is a world renowned speaker, having presented in over 25 countries to thousands of audiences. His speeches feature star-studded anecdotes from several sports, including Formula 1 and the Ryder Cup, as well as guidance on employee performance in the future. Corporate audiences receive an insight into their industry's evolution with Jamil.
Testimonial:
"I just wanted to leave you a super positive feedback on Jamil's Talk of yesterday: inspiring and motivational - Jamil is really passionate and engaging. The client was very satisfied.I hope there'll be the chance to work together again in the future." - Challenge Network
Pete Cohen
GMTV's Resident Life Coach
Bestselling author and respected motivational speaker, Pete Cohen, uses behavioural studies to predict the future of work. He is a transformative workplace coach, and will prepare your business for the next generation of employees so they keep up with the changing times. Both your Millennial and Gen Z employees will benefit from Pete's knowledge of elite performance.
Testimonial:
"The session was what we really needed to refocus and re-energize our team. Pete helped us address some of them issues that have been inhibiting our performance and provided us with strategies to realise our potential and increase our productivity." - Royal Bank of Scotland
Hire Top Future of Work Speakers
To hire a future of work speaker for your event, call a booking agent on 0207 0787 876 or complete our online booking form for more information.